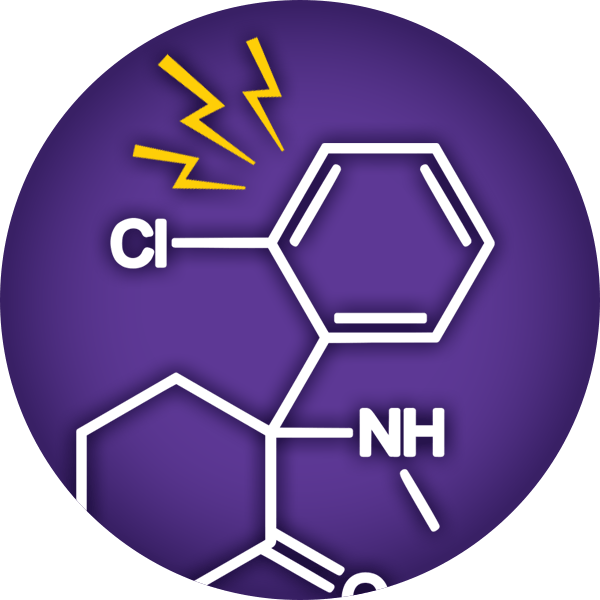 Ketamine, Chronic Non-Cancer Pain
Overview
Subdissociative ketamine (SDK) can be used to treat chronic pain in the ED.
Evidence for this indication is evolving.
Indications
Chronic pain unrelieved by other modalities or in a patient who takes daily prescription opioids
Pain in a patient for whom opioids are contraindicated
The following types of pain or painful conditions, although not necessarily as first-line therapy:
Axial skeletal pain1
Chronic back pain
Complex regional pain syndrome2
Fibromyalgia2
Gastroparesis
Headache3,4
Neuropathic pain2,3
Postherpetic pain2
Radiculopathies2,3
Sickle cell disease5,6
Trigeminal neuralgia3
Contraindications
Absolute: Allergy or hypersensitivity to ketamine
Relative: History of psychosis or psychiatric disease excluding depression
Use caution in patients with substance use disorders.3
Consider the same cautions and policies for treating chronic pain in the ED with either opioids or other medications with abuse potential.
Procedure & Administration
Intravenous
Dosing varies among studies.
There is significant heterogeneity between single dose, infusion, and route of administration.
Administer bolus at 0.1 to 0.3 mg/kg IV over 10 to 15 minutes.1,7
Avoid doses greater than 0.5 mg/kg in patients who have little or no experience with ketamine to prevent dissociation.
Infusion: 0.15 to 0.2 mg/kg per hour with or without bolus and titrate as required1,4,8
Duration of infusion: ranges from 5 to 45 minutes to multiple hours for pain that is difficult to control but is typically less than 1 hour, which is most applicable to the ED.2,7
Intranasal
Use when IV route is not desired.
0.5 to 1.0 mg/kg
Do not exceed more than 1 mL per naris.2,9
Use high-concentration formulation (50 mg/mL in children and 100 mg/mL in adults).
Complications
Dizziness3,7
Nausea/vomiting2
Special Considerations
Nursing staff might be unfamiliar with analgesic dosing.
Make it clear that significant emergence phenomena are generally not seen until high doses are reached and do not require cardiopulmonary monitoring.7,8
Institutional policies might dictate the advisability of pulse oximetry, cardiac monitoring, and nursing administration.
In this setting, SDK is intended and dosed for analgesia, not moderate or deep sedation. Specific sedation monitoring and safety requirements should not apply.
Discharge Procedure
Tell the patient that ketamine should reset the pain level lower.2-4
Otherwise, no special instructions are necessary.
Watch the reference video