ACEP is collaborating with the American Association of Emergency Psychiatry on some new resources related to physician wellness and mental health during COVID-19.
This July 28 article in The New York Times provides great insights on how to check in on those who may be struggling: "How To Ask if Everything Is OK When It's Clearly Not"
On June 11, ACEP hosted "Who's got your back? Psychological Awareness & Team Support," a free webinar about the value of peer support and how you can help your colleagues - and yourself. Panelists include Jack Rozel, MD, MSL, president of the American Association for Emergency Psychiatry, Victor Stiebel, MD, who is board certified in emergency medicine, psychiatry, forensic psychiatry, and psychosomatic medicine, and Anthony Ng, MD, DFAPA, chair-elect of the Coalition on Psychiatric Emergencies.
The webinar is now available in the eCME library (worth 1 AMA PRA Category 1 Credits™).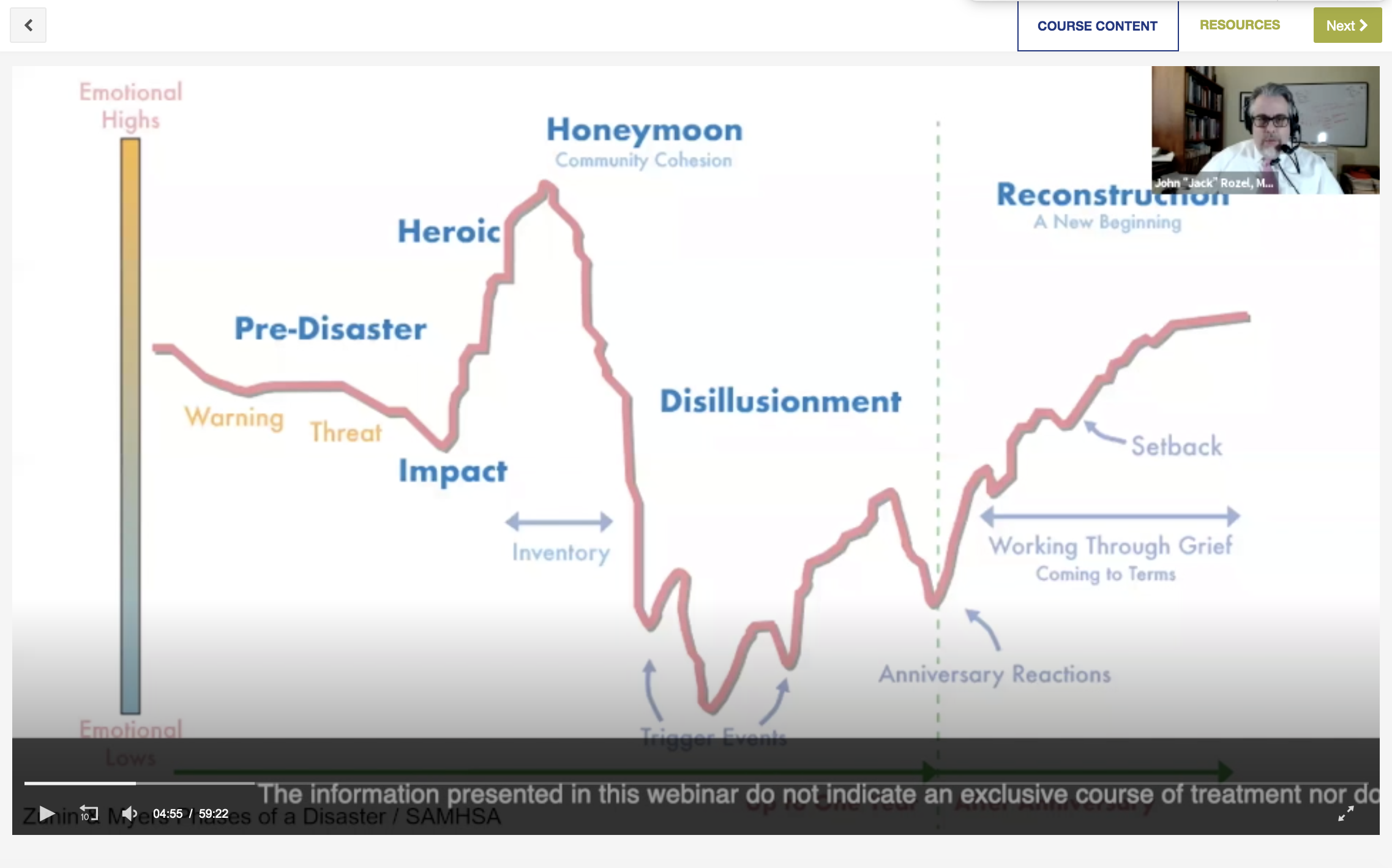 In this webinar, Dr. Jack Rozel, Medical Director at resolve Crisis Services and president of AAEP, and Dr. L. Anthony Cirillo, ACEP Board Member, share insights on why we are experiencing fear and grief, how to cope with different types of stress, and how to help yourself and your team through this difficult time.
Dr. Rozel also recorded a new episode of our ACEP Frontline podcast, "Beaten Down by Corona: Healthcare Mental Health During the Time of COVID-19" where he discussed these issues and available support with host Dr. Ryan Stanton.
Healing the Healers: Protecting Emergency health Care Workers Mental Health During COVID-19
In this new manuscript from Annals of Emergency Medicine, authors discuss the uniquely challenging concerns of coping with COVID-19 and potential solutions. A table in the article provides both individual and peer/administrative solutions depending on the level within Maslow's hierarchy of needs.
Find the Right Support
Want to hash things out with a peer who knows what you're experiencing in the ED? Our "Let's Talk" EngagED Forum is a place to talk with fellow EM physicians, and it's our only member forum that allows you to post anonymously.
Seek free crisis support from professionals via phone, text or online chat:
View more physician wellness resources in the COVID-19 Wellness Hub.