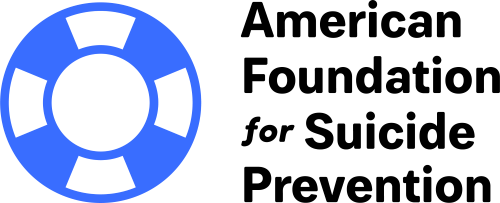 The purpose of the ACEP/AFSP Innovation in Suicide Prevention Award is to recognize promising and innovative acute care (eg, emergency department, EMS, etc.) activities in the area of suicide prevention, that improve patient outcomes and improve lives of patients and/or providers. Our goal is to highlight new and exciting ways that acute care providers across the U.S. are making a difference in suicide prevention. We plan to recognize the most novel, sustainable, and scalable solutions, and share those solutions with the broader acute care and suicide prevention communities.
Nomination period opens for the 2021 ACEP/AFSP Innovation in Suicide Prevention Award on June 1, 2020
The nomination process closes on September 30, 2020. The selection committee will meet to review the nominations and select an award winner in the fall of 2020. The selection committee expects to award one winner for the 2021 year. Award winners will be announced in late October 2020.
Those who received the ACEP/AFSP Innovation in Suicide Prevention Award in a previous year are not eligible to receive the Award a second time.
Winners will be recognized at AFSP's Chapter Leadership Conference in January 2021.
2018-19 Winners:
Dr. Wayne Sparks, on behalf of Atrium Health, accepted the 2019 Innovation in Acute Care Suicide Prevention – Promising Initiative Award. Atrium Health created a multi-disciplinary team that developed and implemented system-wide processes for patients to receive suicide screening and appropriate resources. Additionally, they worked diligently across all practice settings to expand their work beyond the acute care setting involving primary care and inpatient units as well to create a truly integrated system of care. Utilizing virtual psychiatric consults, telephonic follow-up care, virtual support from health coaches, and a standard classification system of risk – their team approach helps ensure patients receive the right level of care they need.
Dr. Edwin Boudreaux, on behalf of the ED-SAFE Team at the University of Massachusetts Medical School and University of Massachusetts Memorial Healthcare accepted the 2019 Innovation in Acute Care Suicide Prevention – Overall Winner Award. The ED-SAFE study involved a collection of 8 EDs across the county that took on a dual focus approach – how to simultaneously address both suicide risk screening and suicide prevention. Through screening and identification, implementation of best-practice safety and management protocols and introduction of outpatient suicide prevention discharge materials, they were able to successfully screen more than 85% of all adult patients, nearly doubling their risk detection and reduce total suicidal behavior by nearly 30%. They also developed several innovative approaches to address the challenges that arose during the study, such as flexible protocols that could be adjusted depending on risk, communication cutes in the work environment, job aids and brief trainings.
2021 Submissions:
Deadline for 2021 nominations is September 30, 2020.
Eligibility:
Any healthcare system, hospital, emergency department, organization, or academic institution involved in suicide prevention.
Individuals involved in suicide prevention activities/programs.
Must be based in the United States.
Self-nominations are allowed.
Criteria:
Innovation must address suicide prevention in the acute care setting (ie, emergency departments, EMS systems, etc.)
Must be able to demonstrate that the intervention is novel.
Must be able to demonstrate the innovation is evidence-based and show measurable impact.
Preference given to innovations that are multidisciplinary, have potential to scale and are sustainable.
If applicable, must be able to demonstrate IRB approval.
Optional: provide a letter of support from organization, institution, hospital or health care system.