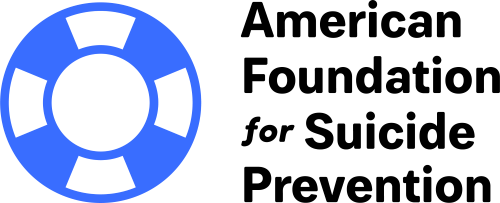 The purpose of the ACEP/AFSP Innovation in Suicide Prevention Award is to recognize promising and innovative acute care (eg, emergency department, EMS, etc.) activities in the area of suicide prevention, that improve patient outcomes and improve lives of patients and/or providers. Our goal is to highlight new and exciting ways that acute care providers across the U.S. are making a difference in suicide prevention. We plan to recognize the most novel, sustainable, and scalable solutions, and share those solutions with the broader acute care and suicide prevention communities.
Nomination period open for the 2022 ACEP/AFSP Innovation in Suicide Prevention Award.
Click here to submit a nomination.
The nomination process is open. The deadline to submit a nomination is June 30, 2022. The selection committee will meet to review the nominations and select an award winner in the fall of 2022. The selection committee expects to award one winner for the 2022 year.
Those who received the ACEP/AFSP Innovation in Suicide Prevention Award in a previous year are not eligible to receive the Award a second time.
2021 Winner: Emergency Psychiatric Intervention (EPI)

Emergency Psychiatric Intervention (EPI) is a unique conceptual framework to improve the emergency department (ED) care of patients with mental health emergencies. Utilizing the same principles that improved ED care for patients with critical medical illnesses – early risk stratification, eliminating over-processing, immediate treatment, and proactive staff education – EPI decreases the risk of suicide in patients with mental health crises who seek care in the ED. EPI began in 2018 when Vituity leaders in emergency medicine and emergency psychiatry recognized the time was long overdue to innovate care for patients with mental health crises while they languished in the ED. They wanted to empower EPs to begin appropriate treatment in the ED, rather than delaying care until the patient arrived at an appropriate mental health facility. They created multi-modal training materials and in 2019 rolled out their first multi-site EPI Collaborative, bringing together physician, nursing, and behavioral health leaders from four EDs in the same health system for an intensive training in EPI and change management. The pilot was successful in reducing length of stay, decreasing restraint utilization, and improving staff satisfaction and perception of safety.
Emergency Psychiatric Intervention (EPI) Biographies
2022 Submissions:
Deadline for 2022 nominations is June 30th, 2022.
Eligibility:
Any healthcare system, hospital, emergency department, organization, or academic institution involved in suicide prevention.
Individuals involved in suicide prevention activities/programs.
Must be based in the United States.
Self-nominations are allowed.
Criteria:
Innovation must address suicide prevention in the acute care setting (ie, emergency departments, EMS systems, etc.)
Must be able to demonstrate that the intervention is novel.
Must be able to demonstrate the innovation is evidence-based and show measurable impact.
Preference given to innovations that are multidisciplinary, have potential to scale and are sustainable.
If applicable, must be able to demonstrate IRB approval.
Optional: provide a letter of support from organization, institution, hospital or health care system.