Purpose
The Award for Outstanding Contribution in EMS is presented to an individual who has made an outstanding contribution in EMS of national significance or application.


2021 Recipient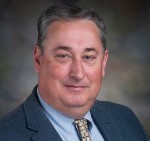 Craig A. Manifold, DO, FACEP (posthumously)
The EMS Award features a Star of Life insignia with antique bronze casting. The recipient's name is inscribed on a master plaque at ACEP Headquarters.
Award Criteria
Any member of the College may nominate himself/herself or an individual that has made an outstanding contribution in the area of EMS of national significance and/or an outstanding contribution to the development, promotion, maturation or education of EMS on a state or national level with related national significance or application.
The individual may be an ACEP member physician with a minimum five years of membership, a non-member physician with at least 10 years of EMS activity, or a non-physician with at least 10 years of EMS activity.
Past Recipients
1989 John Campbell, MD, FACEP
1990 William Roush, MD
1991 Paul Paris, MD, FACEP
1992 Steven Davidson, MD, FACEP
1993 Peter Pons, MD, FACEP
1994 Stanley Zydlo, Jr., MD, FACEP
1995 John C. Johnson, MD, FACEP
1996 Richard Slevinski, MD
1997 Daniel Storer, MD, FACEP
1998 Jon Krohmer, MD, FACEP
1999 Robert Swor, DO, FACEP
2000 Richard C. Hunt, MD, FACEP
2001 Marilyn J. Gifford, MD, FACEP
2002 Ricardo Martinez, MD, FACEP
2003 Mark C. Henry, MD, FACEP
2004 James Page, Esq.
2005 Paul E. Pepe, MD, FACEP
2006 John C. Sacra, MD, FACEP
2007 Robert R. Bass, MD, FACEP
2008 Drew Dawson
2009 John W. (Bill) Jermyn, DO, FACEP (posthumously)
2010 Marvin A. Wayne, MD, FACEP
2011 Debra G. Perina, MD, FACEP
2012 Raymond L. Fowler, MD, FACEP
2013 Daniel G. Hankins, MD, FACEP
2014 Marianne Gausche-Hill, MD, FACEP
2015 James V. Dunford, Jr, MD, FACEP
2016 Jullette M. Saussy, MD, FACEP
2017 Salvatore Silvestri, MD
2018 David E. Persse, MD, FACEP
2019 Robert E. O'Connor, MD, FACEP
2020 James M. Atkins, MD
2021 Craig A. Manifold, DO, FACEP (posthumously)

Entry Procedures
Any member may nominate a member by submitting a completed nomination form. Submit the nomination form, nominee's curriculum vitae, and up to 3 letters of support to Mary Ellen Fletcher, CPC, CEDC, at the ACEP Headquarters. Letters of support are greatly encouraged and are at the discretion of the nominator. Additionally, a nominee should have only one nomination whether from a chapter, entity (such as a committee or section), or individual. All entries must be submitted by the deadline for consideration by the Awards Committee.
Judging
The Awards Committee will judge the entries, with its recommendations subject to review by the ACEP Board of Directors. The decision of the Board is final, and the Board reserves the right to make no award if there are no nominees of sufficient merit. The award will be presented at the EMS Section luncheon during the annual meeting. The recipient will also be recognized at the annual President's Awards Banquet.