Purpose
The Community Emergency Medicine Excellence Award recognizes individuals who have made a significant contribution in advancing emergency care and/or health care within the community in which they practice.
2023 Recipient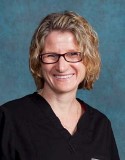 Reb J.H. Close, MD, FACEP

Award
The Community Emergency Medicine Excellence Award is presented to the individual recipient and the recipient's name is inscribed on a master plaque at ACEP Headquarters. The recipient will also be recognized on ACEP's website and included in other ACEP communications as part of the annual award recognition process.
Past Recipients
2018 Sergio Hernandez
2019 Andrew G. Southard, MD, FACEP
2020 Adnan Hussain, MD
2021 Michael A. McGee, MD, MPH, FACEP
2022 Kamara Graham, MD, FACEP
2023 Reb J.H. Close, MD, FACEP
Eligibility/Criteria
Any member of the College may nominate himself/herself or another ACEP member that has made an outstanding contribution in advancing emergency care and/or health care within the community they serve such as: significantly helped advance health care within their community: developed or provided unceasing support of a community effort that enhances access to emergency medicine and/or health care within the community or shown exemplary performance as a clinical physician in emergency medicine and health care. Examples of significant contributions to the specialty and community may include, but are not limited to, community outreach, public health initiatives, or exemplary bedside clinical care. Nominees must be an ACEP member for a minimum of five years and not received a national ACEP award previously. Nominations can be submitted by chapters, sections, and committees as well as individuals. Up to three letters of support can be submitted per nomination. Chapters or sections representing members who may be under-represented in ACEP awards shall be encouraged to submit nominations.
Entry Procedures
Any ACEP member who wishes to nominate a candidate should complete a nomination form. Submit the nomination form, nominee's curriculum vitae, and up to three letters of support through the online nomination form located on the ACEP website. Letters of support are greatly encouraged and are at the discretion of the nominator. Additionally, a nominee should have only one nomination whether from an individual or from a chapter, section, or committee. All entries must be submitted for consideration no later than the publicized deadline. Receipt of each nomination will be confirmed by email. Please follow up if you do not receive a confirmation
Judging
The Emergency Medicine Practice Committee will judge the entries, with its recommendations subject to review by the ACEP Board of Directors. The decision of the Board is final, and the Board reserves the right to make no award if there are no nominees of sufficient merit. The Board may also decide to grant the award to more than one individual.