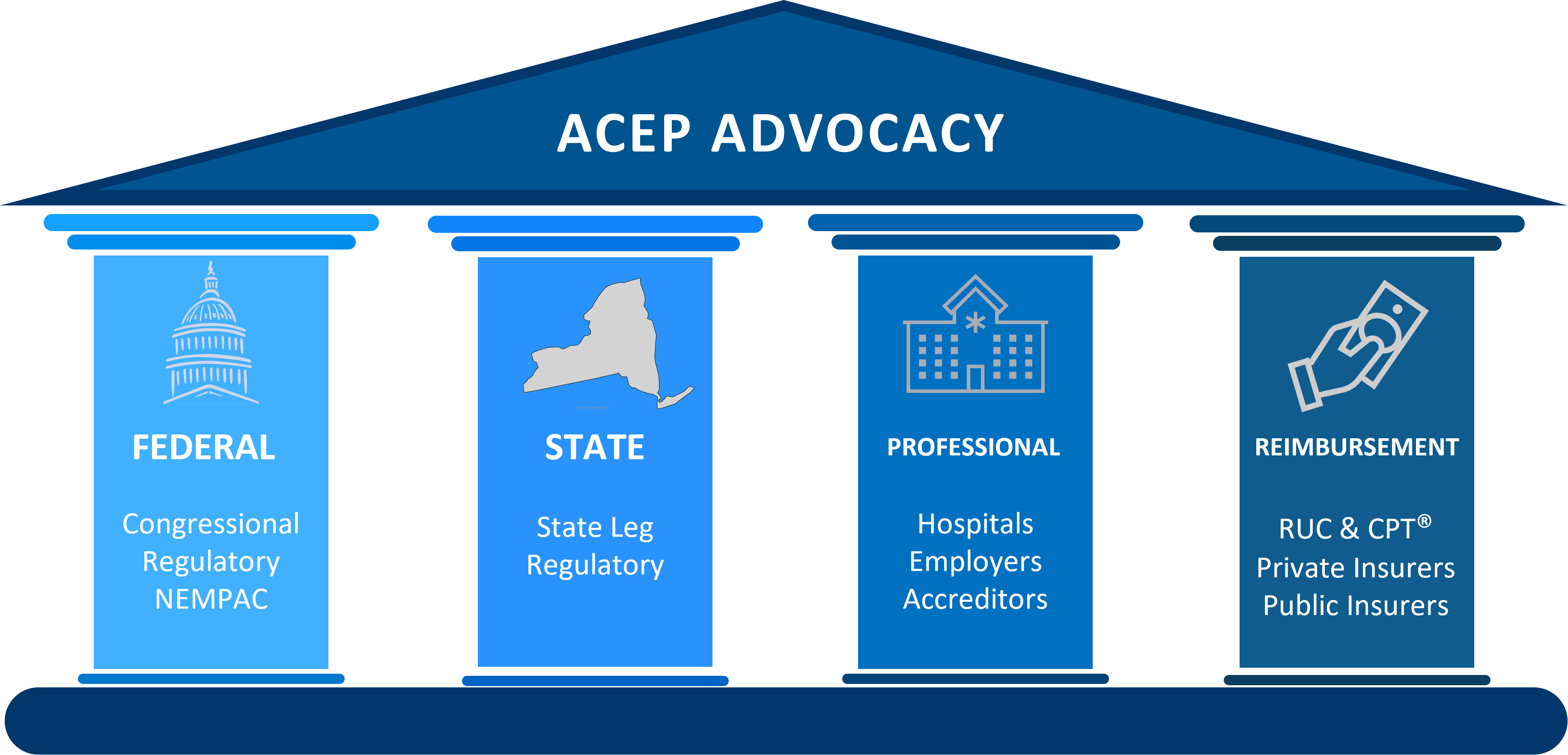 ACEP's advocacy fights for your rights and for the specialty at all levels, including federal, state, local/facility, and reimbursement.
ACEP is on the ground where it matters, as the only emergency medicine organization with:
Its own office in Washington, DC, where ACEP and a dedicated team of seven full-time staff has spearheaded numerous emergency-medicine-focused bills in Congress that passed into law, and regularly shapes federal regulations and other policies developed by federal agencies such as Medicare, Medicaid, Veteran Affairs, and the CDC.
Representation on the AMA's Relative Value Scale Update Committee, which sets the foundation on which all physician reimbursement is based.
A dedicated state government relations team to address the many important issues in emergency medicine legislated at the state level, such as scope of practice, out of network billing, licensure, and liability.
ACEP members like you are key to these efforts, and regularly join the cause with letters, legislative visits where you share your stories and humanize key issues, cultivate long-term relationships with federal legislators and their staff to convey ACEP's legislative priorities in an effective manner, and further support this vital work by donating to the bipartisan National Emergency Medicine Political Action Committee (NEMPAC), the financial vehicle for supporting the election or re-election of federal candidates who share their commitment to emergency medicine.