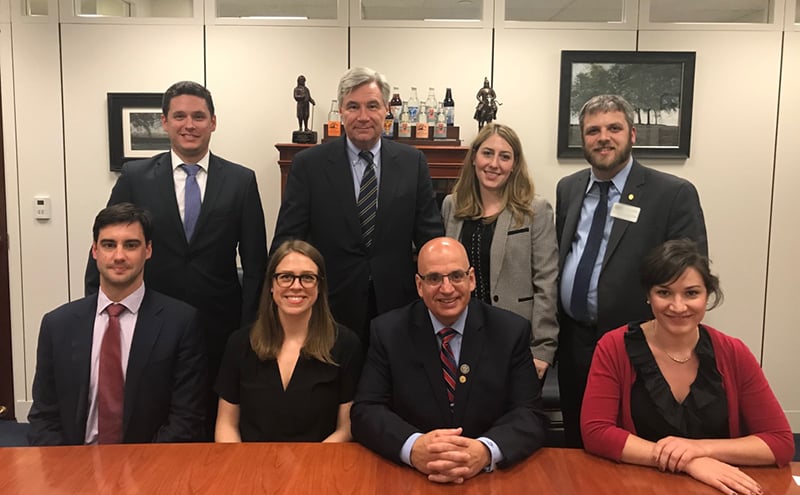 What Helps Me Cope with Work? A Different Kind of Work.
By Scott H. Pasichow, MD, MPH, YPS Alternate Councilor
I have worked in emergency services for years. I've seen very hard things, but I always bounced back. During residency, there was one case that affected me differently than the rest, and it pushed my mental health to the edge.
I had been to therapy before, but that was before I became a doctor. I was worried about my medical license, and I had a family depending upon me. I'd taken on a new leadership role and was worried about my graduation being affected if I decided to seek help. My supportive wife convinced me that despite these concerns, I needed to take steps toward managing my mental health.
During my first few weeks of therapy, it actually got harder. Unpacking all of the problems made me feel even lower. But my support network was there for me, and I started taking medication. We tell our patients that taking the medication controls the illness, but it doesn't get rid of it. It has taken me a while to apply that perspective to my anxiety.
Another thing that helped me move past the depths of my depression was finding things outside of clinical care. One of my outlets is national advocacy. Feeling like I'm working to better the system we're all stuck in day in and day out gives me a sense of control and purpose. Sure, this is all "extra work," but this extra work is what keeps me grounded when doing my primary work in the emergency department.
As the YPS alternate councilor, I get to advocate for change within ACEP and our specialty. And at ACEP's Leadership & Advocacy Conference next month, I'll collaborate with my fellow emergency physicians to advocate for many issues important to our profession, including the Dr. Lorna Breen Health Care Provider Protection Act. (Do you know Dr. Breen's story? It's powerful and heartbreaking. She was one of the best of us.)
S. 4349 would create behavioral health and well-being training programs and a national campaign to encourage health care professionals to seek support and treatment. I know from personal experience that there are many barriers to seeking mental health care, both personal and systemic. Our advocacy for this bill can help break down those barriers.
I still work at managing my mental health. Some days are better than others. Why am I telling you this? Because I needed to hear it. I went to meetings and case conferences and started talking to people about their mental health, I realized I wasn't alone. I share my story to remind you that there are more people out there struggling than you or I know about.
If you want to read another perspective on coping with the stress of emergency medicine, I encourage you to check out this article by YPS Chair-elect Puneet Gupta, MD, FACEP, about how he used mindfulness techniques to pull himself out of a COVID-induced despair. To quote him: Our mental health is a personal journey. We need to work toward it our own way.
Take time for yourself. Seek out what makes you happy. Most of all, reach out for help. We won't conquer our mental health concerns alone.
---
It can be hard to know where to start when you want mental health support. Here are some options to consider:

Does your employer offer a peer support program or other mental health support services?
Do you have any friends or family receiving mental health care who could refer you to speak with someone they trust?
Your ACEP membership comes with access to the Wellness & Assistance Program. Through this program you can get three free counseling or crisis coaching sessions in whatever format you prefer (online chat, text, virtual, face-to-face).
The Physician Wellness Hub has a library of resources that is helpful, especially if you'd like to search by topic or source of stress.
Psychology Today has a "Find a Therapist" section where you can sort by zip code, insurance accepted, issues, types of therapy, etc., which can be helpful if you'd like to speak with someone local.
Photo caption: Dr. Pasichow and his peers meet with Sen. Sheldon Whitehouse during a past ACEP Leadership & Advocacy Conference. Back row: Michael Pruca, MD, Sen. Sheldon Whitehouse, Bryn DeKosky, DO, Scott H. Pasichow, MD, MPH. Front: Benjamin Blackwood, MD, Jordan Wolfe, MD, Tony Cirillo, MD, Jessie Werner, MD