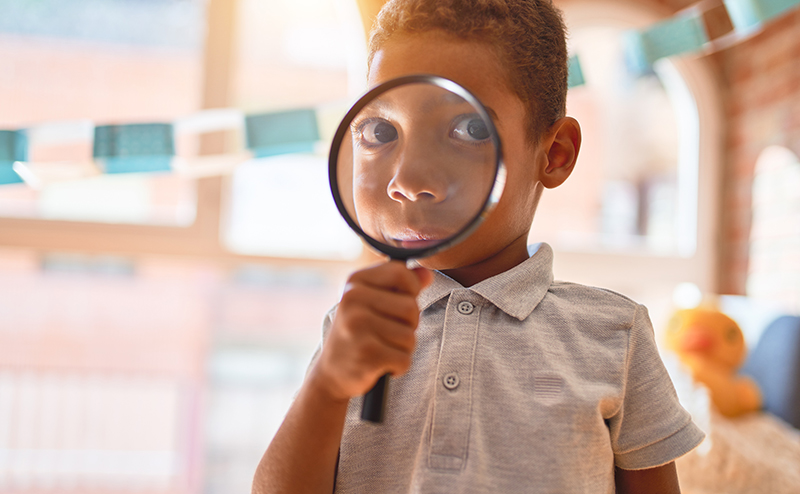 Finding Childcare for Working Emergency Medicine Physician Moms
By Jessica Best, MD, Sandra Williams, DO, MPH
Working as an emergency medicine physician has its pluses and minuses when it comes to a schedule. Sure we may not work many days a month, but those days can be nights, weekends, and holidays. This can be great when you have no children because you can stack your shifts and travel for days at a time. But when it comes time to start a family, finding childcare can be daunting. Many childcare professionals are used to working with families with a "normal" schedule, Monday through Friday 9 a.m.-5 p.m. Daycares are typically open from morning to afternoon on weekdays, no nights or weekends.
So how do you make this work with an emergency medicine physician schedule? Here's what worked for us.
Dr. Best
I became very stressed about childcare during my fifth month of pregnancy. I knew I was going to take about two months off and definitely needed a nanny to start right as I was going to return to work, if not earlier. Many daycares also do not take children under three months of age, and many parents are not thrilled sending their three month old to daycare so early.
When I started my search for a nanny, I really didn't know where to look. I first asked friends, especially those with nannies, to see if they had colleagues looking to start with a new family. I posted to my local physician and mom Facebook groups, and I found that many nannies wanted to start right away. This posed another challenge because I am a planner and really needed someone several months down the road. I was directed by some friends to nanny agencies. These can come with high placement fees but will likely get the job done.
Ultimately, I was lucky to find someone in a nannies and babysitter group in my local city. I never ventured into the online and app babysitter sites like care.com where I know some people have had luck.
Finding the right nanny was like another job for several weeks. I spent several hours interviewing many candidates and checking references. I googled the many things to ask in an interview. Some of the more important things I wanted to know was their work history, what their references had to say, their views on child rearing, and how competent they are to take care of an emergency. In light of COVID, I wanted the nanny to be vaccinated as well.
Because we were not using a nanny agency, we had to come up with a contract ourselves. Our particular nanny wanted to be on payroll so she could have proof of income. Our nanny had been paid using the service Homepay, which we will continue to use for her. We essentially copied a nanny contract that one of my friends had from her nanny agency, which made things easy.
We even got lucky in that she was willing to do evenings and some weekend days, but my husband will be on his own with our infant for a few nights a month. We will see if we need to find a night nanny a few days a month so he won't be too sleep deprived the next day at work.
Dr. Williams
I'm a single mom and my family is several states away, so finding childcare was definitely a concern for me. Daycares can work for emergency medicine physician families if one person has a more normal schedule. For me and for many others, that's not the case.
I started looking at au pairs, which is a great option if you don't mind someone living in your home. I figured it would be hard to be late for work when you live at my house, so this sounded like a great option. However, they can only work 10 hours straight and my shifts are 12 hours, not including driving time. Unless I planned on coordinating an au pair and babysitter schedule for each of my shifts, this wouldn't work for me. My only option was a nanny.
I started looking at nanny agencies. They often come with a hefty placement fee, and still a lot of them are looking for the standard Monday-Friday, 8 a.m.-5 p.m. job. They don't want to work nights and weekends.
I started talking to friends and other colleagues at work. I also mentioned it to my cleaning lady, who has been with me for more than five years and whom I trust in my home when I'm not there. It turns out she was interested herself! She's no longer married, her kids are grown, and she's well aware of my crazy schedule. We started off with her doing the nights and evenings and her niece doing the morning portions. After a couple of months, we switched to just her and her niece stopped coming. Two and a half years later and things are still going great.
We agreed on an hourly rate, which is the same whether it's a day or night shift. (We wouldn't accept getting paid less for a night shift, so why should she?) We don't do paid vacation, and all she needs to do for time off is let me know about three months in advance so that I'm off as well. In 2.5 years she's asked for one week off to go on a cruise (obviously pre-pandemic).
My CPA helped with setting up the payroll taxes, and she's paid once a month (her request). In return, she's teaching my child Spanish and spoiling her with tons of clothes, shoes and toys from her granddaughters. I truly feel like I've won the nanny lottery!
There is no simple solution for childcare for the emergency medicine physician mom or family. Family care is great and often free, but not necessarily local and can come with strings attached. Traditional daycare can work if one person has more normal hours, but someone must be able to go pick up the kiddos when they inevitably get sick. Au pairs work as long as you don't mind someone living in your house, but they can only work 10 hour shifts. Nannies are another option, but generally the more expensive choice. For most of us, we will use a combo of the above options and even create some of our own. But as long as our kiddos are well taken care of and thriving, we will go on being the badass emergency medicine physician moms we all are.