Gillian Schmitz, MD, FACEP
ACEP President
Dear Friends,
I hope this note find you well and that everyone had a safe and happy holiday and is kicking off the strong new year.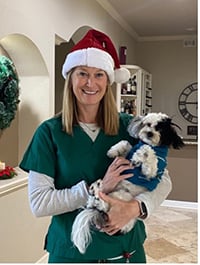 I worked on shift on Christmas and was reminded of how special our emergency medicine family is. When the world shuts down for the holidays, our doors are always open. Thank you to all who worked over the holidays and special thanks to those who brought in gingerbread cookies and extra food during their shifts. As COVID cases rise yet again and staffing shortages increase, I know we're all feeling a toll...but we will prevail.
In December, we had our Board retreat. We accomplished a lot of great work and maybe most exciting was wrapping up our strategic planning and our action plans for the future. We drilled down into recent conversations between all of the EM organizations over the past six months about possible recommendations for "raising the bar" on residency training to ensure we adequately prepare our future residents. When you have a minute, take a look at all our progress on workforce issues.
During the retreat, we also discussed the consolidation trend that continues in healthcare and the economic realities and market forces driving these changes. We brainstormed ways ACEP can support you as the landscape shifts. We're planning a new conference Summer 2022 to empower physicians and groups to protect their contracts. We will be exploring ways ACEP can support collective bargaining, transparency, and reimbursement models based on preparedness.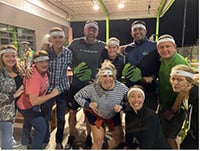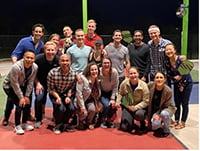 We also made time for a little fun -- your board leaders and ACEP staff celebrated Military Match Day with an intense game of pickleball against my residents. Although we looked intimidating and fierce, the Army and Air Force residents defeated the ACEP Board pretty soundly. I want a rematch next year.
On December 22, ACEP announced our lawsuit with the American College of Radiology and American Society of Anesthesia against the federal government. We continue to advocate to keep patients out of the middle of billing disputes, but we need a balanced approach to determine fair payment for our services. ACEP has been working on solutions to surprise billing for the past three years but unfortunately the recent interim final rule (IFR) gives way too much power to insurers, tipping the scale in their favor. This goes against Congressional intent that was heavily debated last year. This lawsuit challenges the government's approach and implementation of the law and we hope to find a more balanced solution to determine fair payment and fair coverage.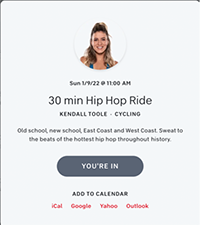 Finally, as we commit to our 2022 resolutions, I am working with our Wellness Committee to put together an ACEP Peloton group, #BikERdocs. I need to burn off the gingerbread cookies and I'm hoping you'll join me. No, you don't need to own a Peloton bike or treadmill to join. You can download the app and participate in group activities from the comfort of your own home. We're planning some group events including a fun run/walk, cycling, meditation, and more to bring us all together while we're apart. Our first event takes place January 9 at 11 am CST.
This year, I resolve to represent you well. I invite you to stay in touch. And I want to wish you all a safe, happy and healthy new year. Here's to a successful 2022!