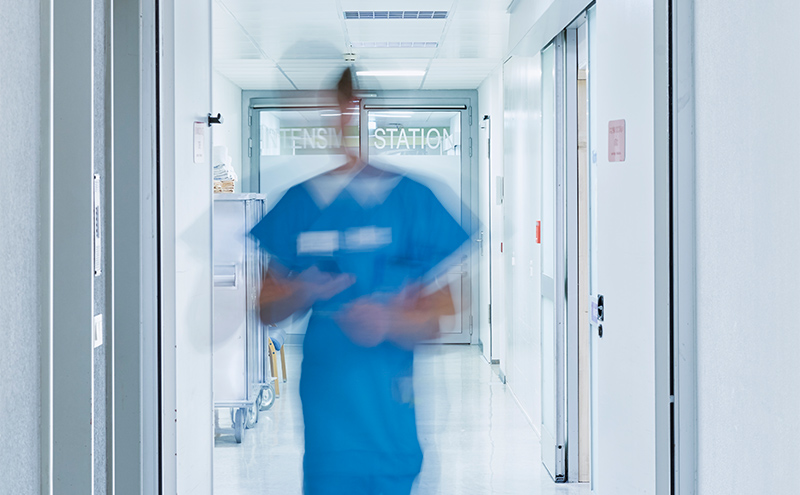 How to Maximize Your Orientation Shift
By Sara Andrabi, MD
Your last shift as a resident is fast approaching. You are going to be a newly-minted emergency medicine attending physician before you know it! You've signed a contract, met with the department leadership and feel good about what's to come. Most places will require you do an orientation shift before you start. These shifts are a great way to get to know how the emergency department works without the stress of seeing patients independently. Most places will compensate your time on an orientation shift as well. If one is not required before starting your new job, request one. This is by no means an all-inclusive list, but here are some key things that should be reviewed during this time.
EMR: Make sure your login works. Ask if there are any specific documentation requirements or nuances to documenting specific types of ED processes (restraints, procedures, leaving against medical advice, signing charts, scribe usage, billing, etc). There's nothing more stressful than being on your first shift and spending more time figuring out how to order a medication than taking care of the patient.
Handoff:Transitions of care are some of the most vulnerable times in the care of patients. A significant amount of patient safety errors can be attributed to issues with transitioning patient care. Know how this works in your ED and who is ultimately responsible for the patient at any given time in the patient's care. Some specific instances that have been attributed to be higher risk include admitted patients who are boarding in the ED and in-process patients seen by the prior ED provider who do not have a disposition.
Who You Gonna Call: Know who to call when challenges arise. Having backup to navigate any system issues or provider specific issues (professionalism issues with colleagues, unable to admit, questions on when to transfer patients, etc.) is key. Usually this is the medical director, but some larger institutions can have 3-4 individuals who alternate being administrators-on-call. Know what the call system is for your shop. Additionally, know how call activation works in case your group takes back up call, you are unable to make it to a shift, or your relief does not show.
What's in your toolbox? Orientation shifts are a great time to walk around the ED and find out where certain equipment or procedural items are located. Make sure you ask about backup airway equipment (cric kit, fiberoptic, etc.), pediatric-specific tools (most places have a pediatric crash cart that they house this on), baby warmer. This is also a good time to ask about provider backup as EDs vary in those that have anesthesia, OB, neonatology, etc. in-house.
Know your footprint: Find out who is responsible for responding to codes outside of the emergency department. Some places have specific code teams; others require the EM physician to do this. The same goes for procedures that are needed off-peak-hours outside of the ED.
Time off: Know how schedule requests work for your group. Some groups require advance notice for vacation, specific holidays, etc. Some groups require inputting request via electronic scheduling systems, others require in-writing notification, etc.
Talk to other recent grads: Not all EDs are the same. Talk with individuals who have recently graduated. Ask them what challenges they met when starting to work in this specific ED or if they have any specific advice.
You've got this. Now, take a deep breath – you are ready! Enjoy your first shift!

Sara is an attending physician. She is the assistant medical director at Ben Taub Hospital Emergency Department and assistant program director for the Department of Emergency Medicine at Baylor College of Medicine.