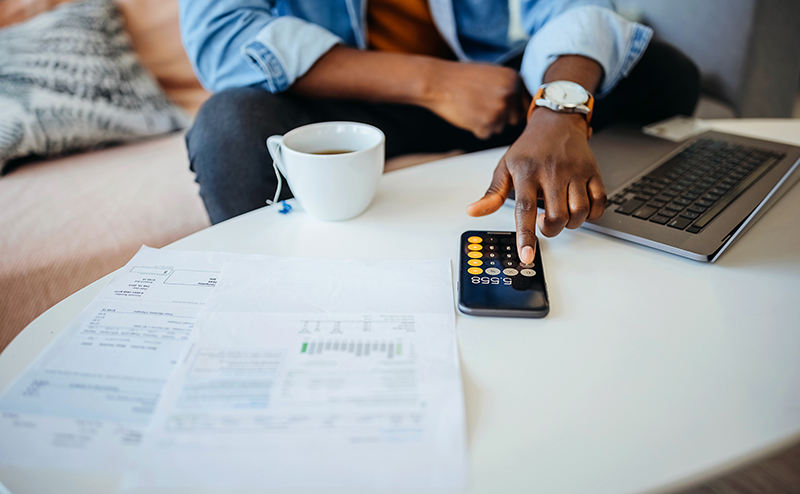 I Was *This Close* to Refinancing My Student Loans Before I Changed My Mind
By Karina Sanchez, MD, YPS Alternate Councillor
COVID-related student loan deferment was recently extended through Aug. 31. You might be thinking about refinancing your loans, but sometimes that's not the best choice. You may be in the same boat as me, which means you might want to take another look into Public Service Loan Forgiveness program (PSLF).
A little about me: I am PGY 6, and my first four years of residency I did not work at a nonprofit hospital, so I made four years of payments with no ability to count those payments toward PSLF. (The PSLF Program, established under the College Cost Reduction and Access Act of 2007, cancels loans after 10 years of public service-which includes working for a governmental organization, a 501(c)(3) organization, or a not-for-profit organization that provides a designated public service (including emergency care).
Now that I'm finished with residency, I work at a 501c3 hospital, but thanks to COVID I still have not made any qualifying payments. I assumed I was pushing that light at the end of the 10-year forgiveness tunnel even further away.
Having not made a payment since the COVID deferment started, I spoke to my loan servicer. I was told my estimated payments going forward would be $7,000/month! I don't know about you, but I do not have an extra $7k to spare every month.
My mind kicked into problem-solving mode, so I started asking myself questions. Loan deferment is about to end… Do I pay off some of the loan? Should I refinance it? Should I do some combination of the two? I can't possibly keep paying it the way it is for 10 years in hope of loan forgiveness, can I?
Then I happened across a free webinar series through a job search site called "How to Tame the Student Loan Beast," that turned out to be a 4-part series by a company called Navigate about managing student loans with special focus on loan forgiveness. They offered a free 15-minute consultation to discuss our personal circumstances. I wasn't really thinking about the loan forgiveness option, but I thought I might pick their brain on how much of my loan I should try to pay off before refinancing. That's when all my plans changed.
During my consultation, they told me that through CARES Act, all of these payments I haven't made actually do count as qualifying payments toward PSLF. Navigate has spreadsheets with all the calculations used to come up with your payment amounts, so after inputting my income and pay scale changes, along with my loan information, they showed me that my payments on my currently enrolled Pay As You Earn (PAYE), one of the income-driven repayment plans, would be similar to my payments after refinancing.
Once I learned that I am actually two years closer to loan forgiveness with no money spent because of the CARES Act provisions, I decided to stick it out with Navigate for the 10-year plan.
Through my consultation, I learned:
Some of the income-driven payment plans have a cap for maximum payments.
As long as you are an employee and not an independent contractor who receives a 1099, you qualify.
You must be a full-time employee.
Any payments made while employed full time by a 501c3 count toward PSLF even if you haven't already enrolled in it.
You must submit an employment certification form annually.
I was just weeks away from the end of the COVID deferment (before they ended up doing this final extension to May 1) when I had my consultation. I had already settled on a bank for refinancing my loans and was only one click away from submitting the application!
Instead, I'm really glad that I watched that webinar and had that consultation so I could better understand my loan options. According to their calculations, instead of my $459,190 loan costing me $631,303 over a standard 10-year plan, I will pay $255,262 and will have $463,361 forgiven. Sounds much better to me!
Navigate is not the only company out there with this information, but I wanted to share my own experience in case it could help any of you who might be in a similar situation. I encourage you to make sure you're aware of all of your options before the public student loan deferment ends.
Read more: ACEP has an article explaining the options and connecting you with PSLF tools and resources at the Department of Education.