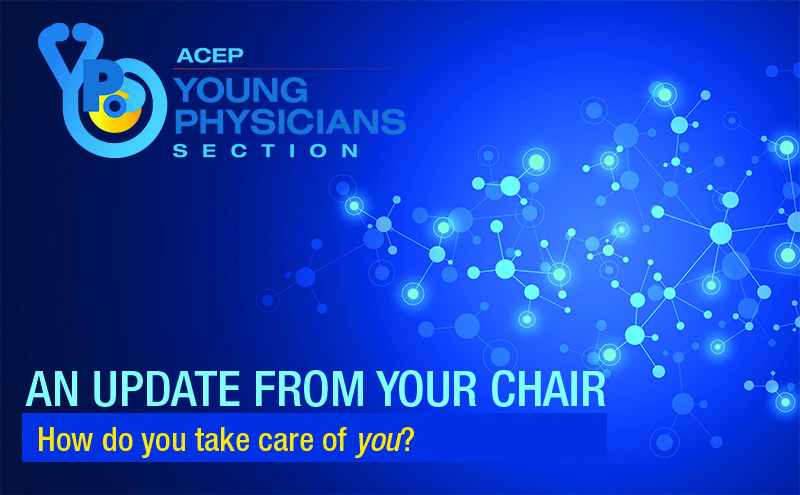 How Do You Take Care of You?
I'm writing to you from O'Hare Airport waiting to board my flight to Italy – my first trip to Europe! As I do so, I'm reflecting on two very important realizations:
We've all worked incredibly hard to get to this point in our careers; for some of us, the first time in our three or four decades of life that we can finally afford to do what we want and fulfill our dreams.
It is so important for us to take a break and care for ourselves when needed, no matter what shapes and colors we use to actualize that image.
What we do is hard and all-consuming. It's important and wonderful. More so, it is a privilege born of a decade or more of hard work and sacrifice, laser-focused on the health and well-being of our communities. In order to enrich and sustain both our achievement and our calling, we must be intentional about looking out for each other and ourselves. We must have the courage to be vulnerable and introspective; to share our stories of success and failure. In doing so, we create a community worth every bit of our shared sacrifice. And in this community, we may find peace, contentment and the strength to march onward.
If you haven't yet had a chance, take a moment to view the stories of your fellow EM physicians and consider sharing your own. In my video, I talk about my very bad day (spoiler alert: mold was involved) and our very own Dr. Scott Pasichow wrote about his mental health ups and downs in the new issue of ACEP Now. Suffice to say, we're in this together. Our YPS officers are even sharing our favorite down-time relaxation choices, from podcasts and TV to canoeing and fine dining. Because we all need some recharging time right about now, right?
You are all part of our supportive YPS community that reminds us we are not alone in any of our hardships. You're invited to our YPS Virtual Business Meeting at ACEP21: Building Your Influence and Impact. While we truly cannot wait to continue building our community in person, we look forward honoring our inaugural cohort of the YPS Leadership Society , electing our new executive board, highlighting our impact at the ACEP Council Meeting and throughout the year.
During our business meeting, we're also hosting an intimate conversation with our very own Dr. Amy Ho – author and speaker – about superhero doctor moms and her commitment to highlight them in the best-selling children's book she wrote during the pandemic. We'll chat about the process of writing and publishing her book and how her other passions – she's also public speaker and actor who has been featured on Untold Stories of the ER – have increased her impact and helped with life balance.
And just in case you missed it: We are looking for three new members to join our YPS crew for 2021-22. Learn more about the openings and why we'd love to have you as one of our YPS leaders.
In the meantime, please stay in touch and up to date by subscribing to our award-winning newsletter and checking out our innovative new webcast series, EM LIFERS. Contact us with ideas for content and episodes, or to share your accomplishments and life updates. We want to feature and support you in any way we can!
It takes a village, and I'm darn proud to be part of yours.
Onward,
John R. Corker, MD, FACEP
YPS Chair