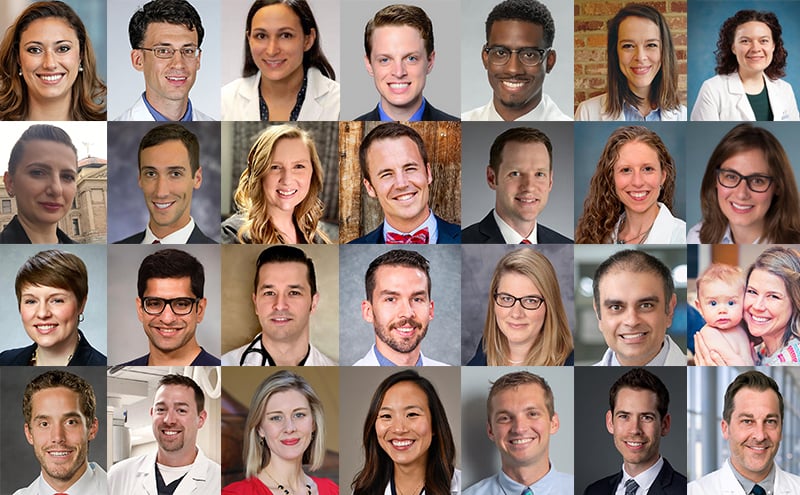 Congratulations to the YP Leadership Society Class of 2022
The ACEP Young Physicians Section is very excited to recognize the second annual class of the Young Physicians Leadership Society! These inductees were nominated by their chapters to recognize their exceptional leadership within the emergency medicine specialty.
This award program aims to create a supportive network of young physicians who are working to improve patient care, public health and the future of the EM profession.
If you know any of these physicians, please take a minute to congratulate them for going above and beyond the call of duty.
---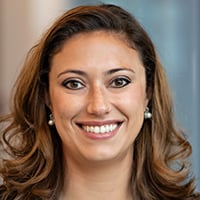 Alexandra Amaducci, DO • Pennsylvania
A toxicology fellowship-trained emergency physician, Dr. Amaducci has established herself as a leader in emergency medicine and medical toxicology early in her career. At the national level, she has served as the EMRA Toxicology Division Chair. At the state level, she has been an active member of PACEP's Scientific Assembly Planning Committee, serving as the Chair of the 2022 PACEP CPC Case Competition and responsible for designing and implementing a highly successful image gallery as part of the 2022 PACEP Scientific Assembly.
---
Christopher Berry, MD • Pennsylvania
An EMS fellowship-trained emergency physician, Dr. Berry is deeply involved in EMS in the Commonwealth of Pennsylvania and with PACEP. For the past two years, he has served as the Co-Chair of the PACEP EMS Committee and is the Medical Director for multiple EMS agencies and a helicopter EMS system in the rural northern tier of Pennsylvania. Dr. Berry is currently a Leadership Fellow for PACEP and was an active participant in PACEP's delegation to ACEP's Leadership and Advocacy Conference this year in Washington, DC.
---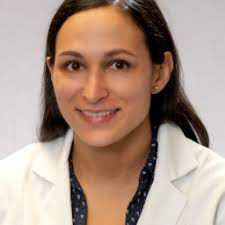 Andrea Blome, MD, MBA • Louisiana
Dr. Blome received her undergrad degree from Boston University and her medical degree from Drexel University. She completed her emergency medicine residency at Temple University as well as earning an MBA from Temple. She was recruited to Ochsner in 2020 and has been a progressive leader since joining. She is a core faculty member for the emergency medicine residency and well as taking on operational initiatives within the department.
---
Blake Buchanan, MD • Florida
Dr. Buchanan is the Chair of FCEP's Government Affairs committee and an integral part of the chapter's advocacy efforts including planning our annual legislative event, Emergency Medicine Days. He also plays an active role in relationship-building with legislators and lawmakers, ensuring emergency physicians are represented and heard.
---
Denrick W. Cooper, Jr., MD, MPH • Louisiana
Dr. Cooper received his undergraduate degree from Princeton and his medical degree from Case Western Reserve University. He did his emergency medicine residency and international fellowship at Mt. Sinai while simultaneously earning an MPH from Columbia. He is a core faculty member for the Ochsner emergency medicine residency and is an active bedside educator and frequent collaborator in the simulation center.
---
Carly A. Cox, MD • Idaho
Dr. Cox graduated from Oregon Health & Science University School of Medicine in 2015 and attended Carolinas Medical Center for residency. Since joining her group at St. Luke's, she has shown leadership as the Education Director. She is dedicated to furthering the growth of GME in the state of Idaho and within emergency medicine. She is a mother of two and committed to her patients and community.
---
Carrieann Drenten, MD, FACEP • California
Dr. Drenten completed the California ACEP Advocacy Fellowship from 2014-15 while she began her work at Sutter Sacramento. She was elected to a seat on the Chapter Board in 2016. Dr. Drenten served two terms on the California ACEP Board of Directors before becoming the Advocacy Fellowship Director. She actively participates at national level as an ACEP councillor and continues to shape the chapter by mentoring advocacy fellows and actively participating n chapter Board and Government Affairs Committee meetings.
---
Olga Gokova, MD, FACEP • Arizona
In April 2018, she was elected to the AzCEP Board of Directors and was a very supportive member who helped the chapter achieve its goals. She has been an advocate at both the state and federal levels. Dr. Gokova sees the value of establishing relationships with her elected legislators to help promote AzCEP's mission. She has assisted in EM residency presentations, volunteered for AzCEP's EM Seed Grant application process and helped coordinate LLSA reviews held each year during the annual chapter meeting.
---
Shayne Gue, MD, FACEP • Florida
Dr. Gue currently sits on the FCEP Board of Directors where he is co-chair of the Membership and Professional Development Committee. He chairs the planning committee of FCEP's annual meeting and conference and participates in Emergency Medicine Days, the premier advocacy event in Florida. He is pursuing a Master's in Medical Education from the Lake Erie College of Osteopathic Medicine and further training through ACEP's Teaching Fellowship. Dr. Gue enjoys educating future leaders on the non-clinical aspects of medicine such as wellness/resiliency, advocacy, administration, and organized medicine as a whole.
---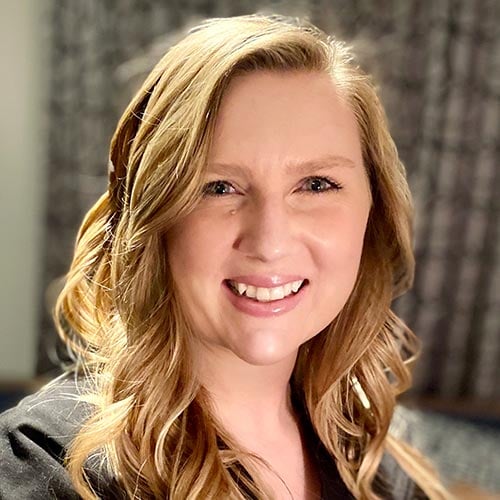 Hannah Hughes, MD, MBA • Ohio
As a resident, Dr. Hughes received Ohio ACEP's Outstanding Emergency Medicine Resident of the Year Award for her exemplary clinical promise, leadership, and commitment to patients. She was president of the Emergency Medicine Residents' Association and a member-at-large of the Emergency Medicine Foundation board, in addition to serving on ACEP's Communication & Finance Committees and as a Councillor. She is a rising star among Ohio leaders and is a newly-elected member of the Ohio ACEP Board of Directors.
---
Nicholas J. Kroll, MD, FACEP • Idaho
Dr. Kroll is dedicated to his patients and community. He graduated residency from UCSF Fresno as a chief resident in 2015, moving on to a Mountain Medicine program and an EMS Fellowship at University of Arizona after that. Then he joined Saint Alphonsus in Boise, serving as director of ultrasound and sitting on the hospital finance committee. He has served on the Idaho College of Emergency Physician Board for the last three years.
---

Kenneth Marshall, MD, MA • Kansas
Dr. Marshall has been involved in ACEP at the state and national level. He completed the Massachusetts ACEP Leadership and Advocacy Fellowship immediately after residency in 2013-2014. Since then, he has served on the ACEP Ethics Committee, and has served the Kansas state chapter as the secretary/treasurer, the vice president, and currently is serving as the chapter president. He was instrumental in initiating the Kansas Leadership and Advocacy Internship, a year-long, chapter-sponsored educational experience for young emergency physicians in our state.
---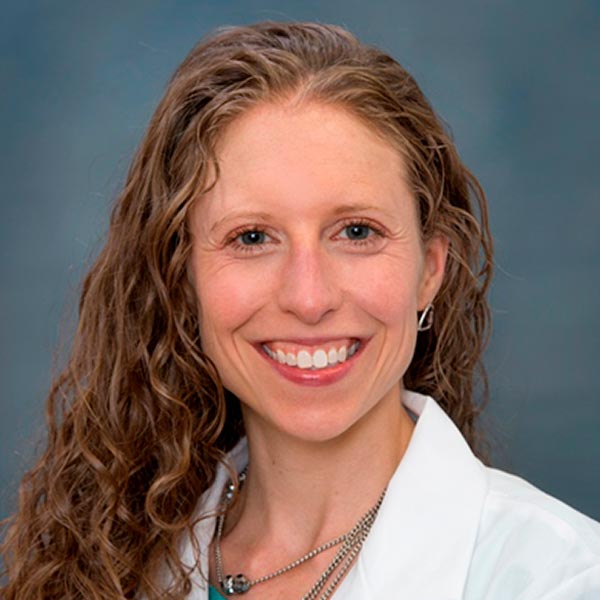 Rebecca Martin, MD • Tennessee
Dr. Martin has been an active and engaged member of the TCEP board for the past year. During her time as a clinical professor at UT Chattanooga, she has played an integral role in shaping both the understanding of opiate use disorder in Tennessee as well as improving current treatment guidelines and practices. She now works as a consultant to the Tennessee Department of Health to assist in implementation and monitoring of programs to identify and address substance use disorder in EDs throughout Tennessee. Her advocacy for evidence-based addiction treatment has helped to shape both legislation and clinical practice to the benefit of patients in our state. She is an exemplary role model for physician advocacy and leadership.
---

Kelly Meehan-Coussee, MD • Maine
Dr. Meehan-Coussee represents MEACEP on the Maine EMS Medical Direction & Practices Board. She is intelligent, energetic, and has a great sense of humor. Dr. Meehan-Coussee has gone above and beyond to engage with chapter members and provide valuable information and updates. The state is facing critical challenges regarding emergency medical care in rural areas, and Maine is fortunate to have Dr. Meehan-Coussee involved in the development of protocols and resources.
---
Emily Mills, MD, FACEP • Michigan
Dr. Mills has demonstrated exemplary leadership in emergency medicine through education, advocacy, and quality improvement. She graduated from the Michigan ACEP Leadership Development Program and became the Quality Committee Chair. In that role, she received an ACEP chapter grant to create the Mind MI Head campaign, reaching more than 100,000 people regarding the safe use of Head CTs in pediatric patients. She has remained involved in MCEP becoming a member of the Board of Directors and is also currently a member of the Leadership Development Task Force. She has been an active ACEP councillor since 2017.
---
Utsav Nandi, MD, MSCI, FACEP • Mississippi
Early in Dr. Nandi's career, he understood the importance of engaging with our specialty while still a resident. He has a passion for leadership and actively seeks positions that put him at the forefront of change. Dr. Nandi began state and national involvement as the resident representative to the MS-ACEP Board of Directors and currently serves as chapter president. He has represented MS-ACEP many times at the Leadership and Advocacy Conference.
---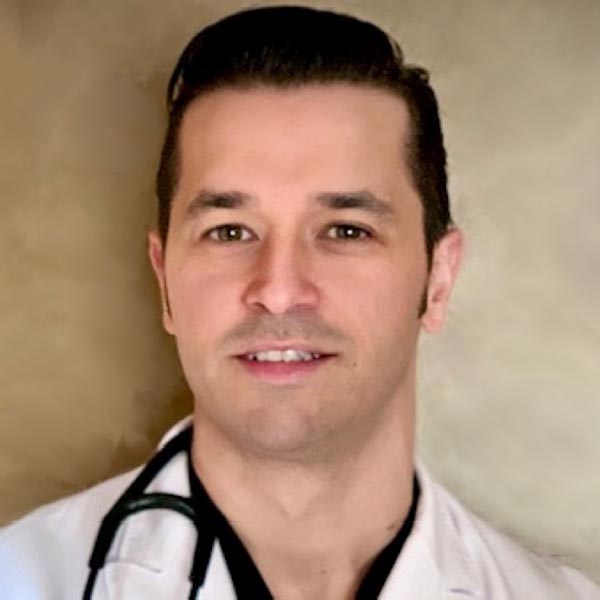 Marco Propersi, DO • New Jersey
Dr. Propersi serves on the board of directors of NJ-ACEP. He is an accomplished educator passionate about medical education, FOAMed, and speaking. Dr. Propersi is an Associate Editor and contributor to the REBEL EM emergency medicine blog and has contributed to EM Over Easy, ALiEM, and ICE Blog. In 2021 he completed the ALiEM Faculty Incubator program, and he served as a mentor in 2022. Dr. Propersi won ACEP's coveted "Drop the Mic" award for new speakers in 2021.
---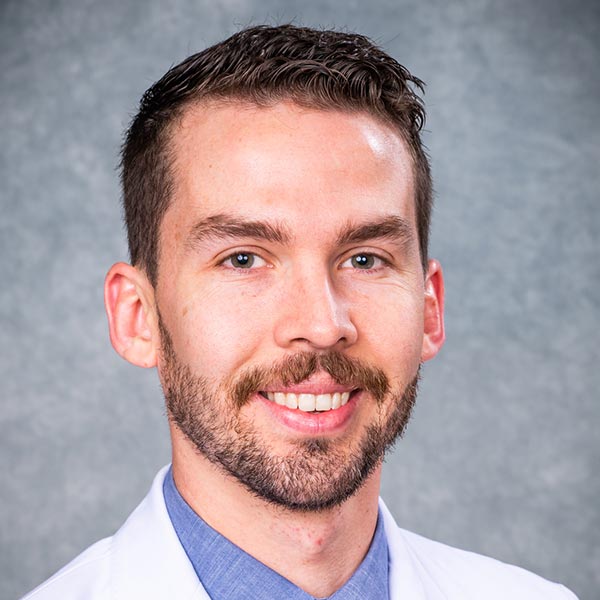 Jaron D. Raper, MD, FACEP • Alabama
Dr. Raper is a 2018 EM residency graduate from Carolinas Medical Center. Following his residency, he returned to his medical school alma mater (UAB) where he has proven himself to be an enthusiastic and engaging leader and educator. He is engaged with ACEP on both a state and national level, as an Alabama ACEP board member and as course director for the Emerald Coast Conference. Dr. Raper has been recognized with the Program Directors Residency Contribution Award in 2020 and the CORD First Up! Best Speaker Award 2022.
---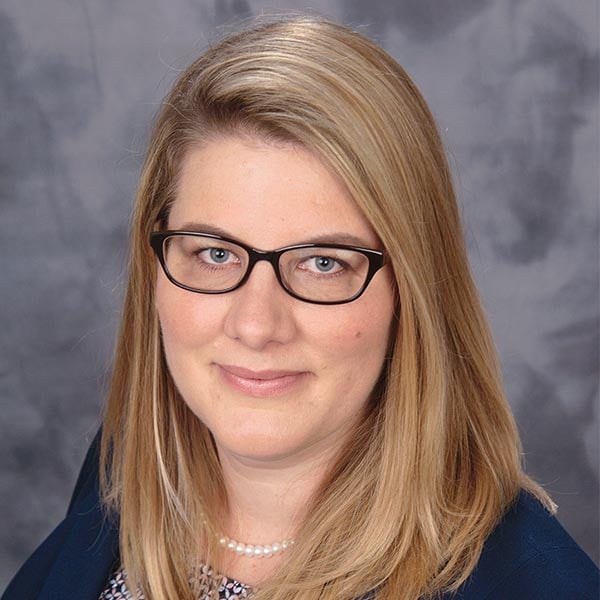 Jamie Schneider, MD • Wisconsin
As a medical student and resident, Dr. Scheider served as a parliamentary procedure expert and her expertise continues today. For the previous few years, she has served on Wisconsin ACEP's annual conference planning committee, coordinating all of the speakers. Dr. Schneider works as an emergency physician in the Fox Valley region of Wisconsin and is an asset to physician advocacy efforts for that entire region. Prior to relocating for a new opportunity, Dr. Schneider rose to the role of medical director of her previous shop.
---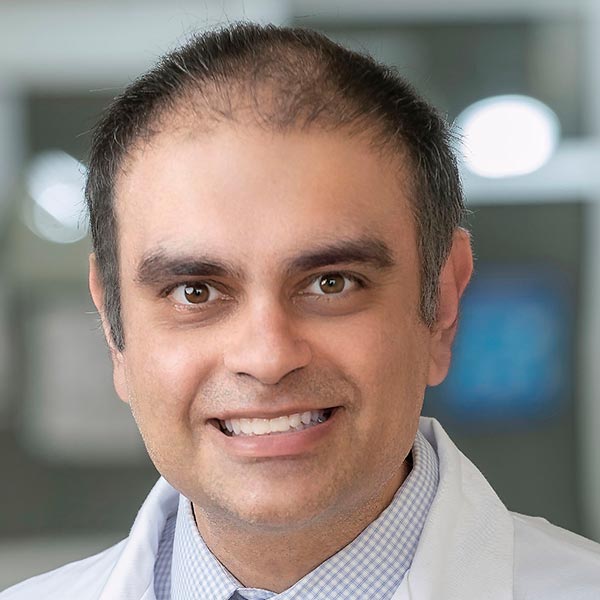 Sundeep (Sunny) Shukla, MD, MBA, FACEP • Massachusetts
Dr. Shukla has been a Massachusetts ACEP board member for six years and was recently elected to our executive committee to begin his path to MACEP presidency in 2026-27. In 2014 Dr. Shukla completed MACEP's Leadership & Advocacy Fellowship. Dr. Shukla has been the chair of MACEP's Membership Committee, helping grow MACEP's membership. Under his guidance, the committee has initiated several campaigns/events for medical students and residents. Dr. Shukla has a positive attitude, always has new ideas and is a great mentor/motivator for new members.
---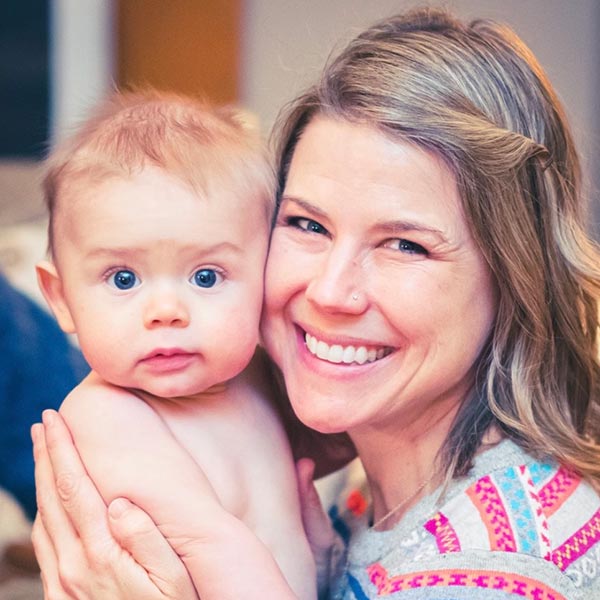 Alison L Smith, MD, MPH, FACEP • Utah
As an intern, Dr. Smith was elected to be the EMRA Representative to the ACEP Board of Directors while serving on the EMRA board. She was recently elected for a second term as Utah ACEP President. Dr. Smith has led efforts to improve the process of screening arrestees and prisoners going to jail, in an effort to improve care of this population via warm handoff between the ED and the jail medical staff. She serves on the ACEP Awards Committee and attends the ACEP Leadership and Advocacy Conference. She has also served as an ACEP councillor or alternate councillor for the past eight years.
---
Jesse Spangler, MD, FACEP • Virginia
Dr. Spangler moved to Virginia in 2012 for residency and has been a stalwart advocate for emergency medicine ever since. He joined the VACEP leadership team as residency representative to the board and has led the Council delegation for the last two years. Dr. Spangler served as a 2018-2019 Leadership & Advocacy Fellow and is a VACEP Councillor. In 2019, he was presented with the chapter's Rising Star Award. Dr. Spangler was elected to VACEP's Board of Directors in 2021 and was elected Chapter Treasurer in 2022.
---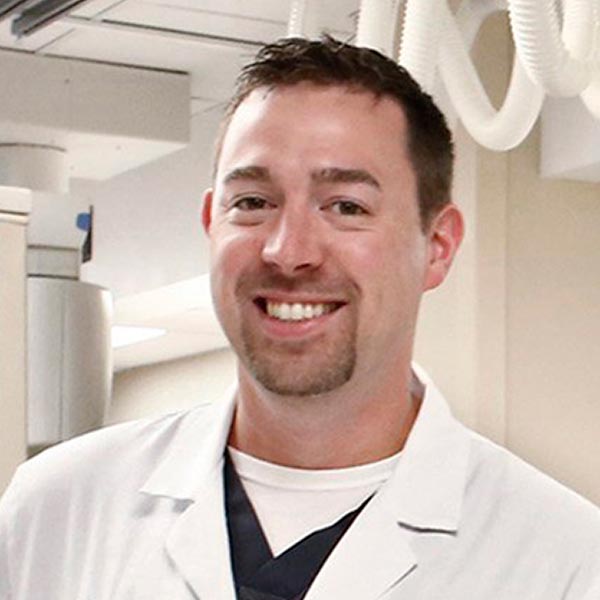 Ryan Squier, MD, FACEP • Ohio
Since Dr. Squier's graduation from the Ohio ACEP Leadership Development Academy in 2016, he has been excelling in leadership roles within the Ohio chapter. He has held many officer positions on the Ohio ACEP Board of Directors and is a councillor. He is also a recipient of Ohio ACEP's Emergency Physician Advocacy Award. He created Ohio ACEP's NIX Opiates education program dedicated to fighting the opiate abuse epidemic in Ohio by educating high school students and their parents about the science of addition, opioid abuse, and overdose.
---
Katherine Staats, MD, FACEP • California
Dr. Staats finished a fellowship in EMS and Disaster Medicine and currently serves as the Imperial County EMS Medical Director. She is finishing her first term on the California ACEP Board and was reelected for a second term. During her time on the Chapter Board, Dr. Staats has improved communication with EMS and championed the creation of a statewide policy for EMS Agencies to use when drafting their own assess and refer policies. Dr. Staats also serves on the Executive Committee of the EMS Medical Directors Association of California.
---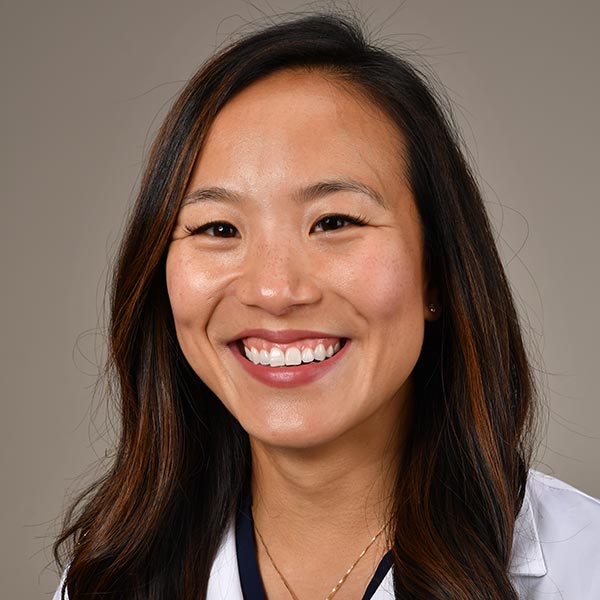 Theresa Tran, MD, FACEP • Texas
Dr. Tran was the driving force behind the bicameral, bipartisan passage of Texas' balance billing legislation at a time when it seemed that the bill would either not pass or would pass with devastating effects on emergency physicians and patients. Dr. Tran is an invaluable resource to ACEP's State Legislative Committee, advising other states as they navigate the creation of their own laws. Upon her appointment as TCEP's Government Relations Committee chair, Dr. Tran had the foresight to build a strong government relations team to ensure that her efforts are sustainable through time.
---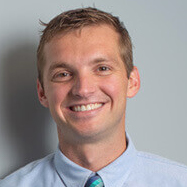 Nicholas Tsipis, MD, MPH • Colorado
Dr. Tsipis has ascended to ranks of Medical Director in his short career. He also chairs a popular podcast called "Emergency Medical Minute." He leads efforts throughout Colorado to make Naloxone kits readily available to help those affected by opioid overdoses.
---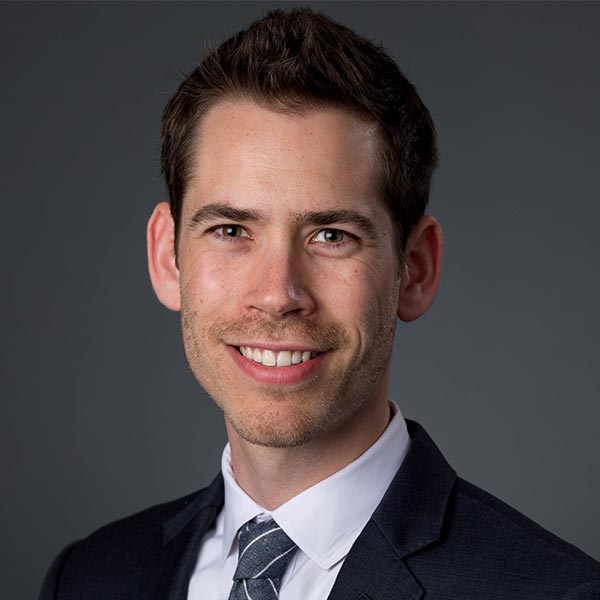 Martin P. Wegman, MD, PHD • Florida
Dr. Wegman is the research director for the EM residency at Orange Park Medical Center in Florida. He has been published in Lancet Global Health, JAMA, Health Affairs, and Medical Care, supported by various grants from the NIH, Doris Duke Charitable Foundation, and the American Medical Association. His research interests focus on the intersection of public health and healthcare, with a specific focus on marginalized populations. Dr. Wegman also serves on ACEP's Research Committee and is ACEP's Senior Research Fellow.
---
Dustin Blake Williams, MD • Texas
Dr. Williams always had a passion for education. He is the residency program director at UT-Southwestern with interests in emergency ophthalmology, medical education, community service/involvement, and diversity and inclusion. He has served as the TCEP Residency Visits committee chair and is actively involved in SAEM and CORD, with participation on multiple national committees. Dr. Williams is co-chair for SAEM ADIEM's LGBTQIA+ subcommittee.