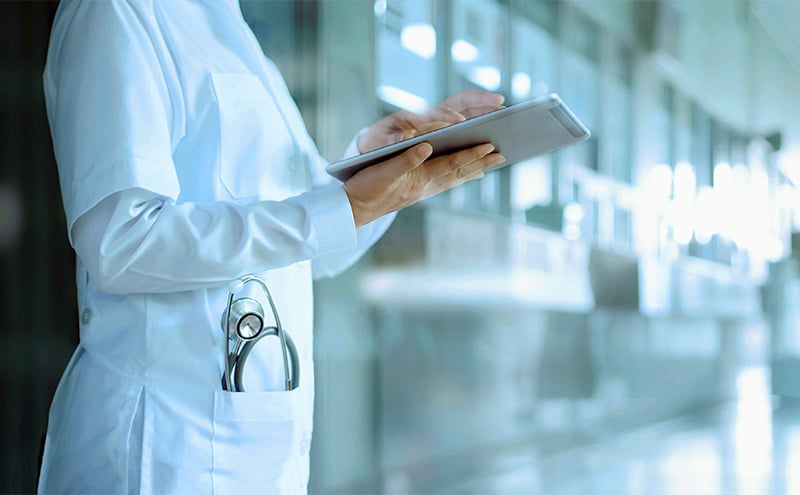 After Trump Executive Order, ACEP Joins Coalition to Examine Physician Supervision of PAs and NPs
By John Corker, MD, YPS Chair-Elect, and Whitney Faulconer, MD, YPS Secretary
On Oct. 3, 2019, President Trump signed an executive order (EO), "Protecting and Strengthening Medicare," with little fanfare. Its provisions were framed by a one-year comment and implementation period, and many physicians were unaware of the EO until it recently began receiving more attention from the national media.
Section 5 calls for the elimination of physician supervision for mid-level providers such as nurse-practitioners (NPs) and physician assistants (PAs). It also calls for payment parity between physicians and mid-level providers. We all know that allowing the independent practice of medicine by NPs and PAs would not only pose a dangerous risk to patient care, but it would increase costs and deepen an existing national physician shortage. Further, forcing physicians to accept payment rates currently unsustainable for the independent practice of medicine would decrease competition in the health care sector and accelerate corporate take-over.
ACEP and the AMA have already submitted comments in strong opposition to Section 5 of the EO: "In general, ACEP believes that PAs should not provide unsupervised ED care. Each supervising physician should retain the right to determine his/her degree of involvement in the care of patients provided by PAs in accordance with the defined PA scope of practice, state laws and regulations, and supervisory or collaborative agreement." If this is the first that you've heard of this important issue, then please consider joining ACEP's 911 Advocacy Network to stay up to date with all of the latest information and instructions on how you can help.
Luckily this EO remains unactuated, and our advocacy teams continue to educate our elected officials on the potential pitfalls of these preposterous policies. Related to this important topic, ACEP has recently participated in a coalition task force to examine the various structures under which physicians are asked to supervise mid-level providers. After examining the national landscape, this coalition defined three primary means of supervision:
Direct supervision – The physician is physically present and personally examines every patient in concert with the PA or NP.
Indirect supervision – The physician is physically present for a consultation but does not personally examine every patient seen by the PA or NP.
Oversight – The physician is not present, but retroactively reviews the charts of patients seen by the PA or NP in order to provide feedback for quality assurance and continuing education.
As the Young Physicians Section, we have been asked to provide our thoughts regarding what constitutes adequate physician supervision of mid-level providers in the ED. Are all three structures "adequate" to ensure patient safety and quality care? Should physicians be signing charts of patients that they have not seen? Does oversight, by this definition, even constitute supervision given its retrospective lens? We recognize that indirect supervision is the most widely-used structure, especially in EDs run by private-equity backed national staffing firms. This tends to maximize through-put and efficiency, but is it optimal for the care of patients whom we may never see (or be able to contact) again once they leave our ED?