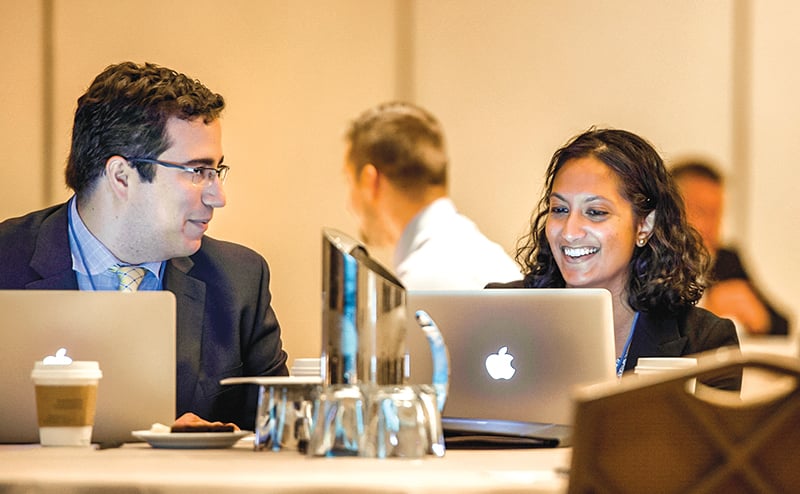 This Very Influential EM Conference Flies Under the Radar
By Jordan Warchol, MD, MPH, YPS Legislative Advisor
A few weeks ago, as I was perusing the Twitterverse and avoiding my administrative work, I ran across an interesting tweet. The author was promoting physicians speaking out against a 2% Medicare cut that was to be enacted in the next few days. With a background in health policy, I knew this was coming and had been following the story, but for some reason in my continued effort to procrastinate work, I started wondering about how many of my colleagues knew this axe was about to drop—and how many would later complain that they were blindsided by such a change. My suspicion is that few would have known in advance, and many would have lamented on the back end.
Have you ever been on shift and heard about some new rule or regulation that disrupts your workflow or makes caring for patients more challenging? Yet when you ask why this dumb change is being implemented, the answer points back to the government? If this has happened to you, I strongly encourage you to attend this year's ACEP Leadership and Advocacy Conference and Health Policy Primer July 25-27 in Washington, DC.
LAC is one of emergency medicine's most influential conferences, yet many emergency physicians have never heard of it. Always centered in Washington, DC (except 2020, when it had to be virtual), LAC gives everyday emergency docs the opportunity to talk to senators and members of Congress to make our voices heard. We get to tell them the stories of our patients, the frustrations and regulatory burdens facing the practice of medicine, and yes, even talk about the workforce issues EM is facing in the future. LAC is your shot to peddle your influence in the highest halls of power so that when you are on shift cursing at a new annoying EHR documentation requirement, at least you'll know you tried to sway the powers that be toward a more workable system.
If this sounds like a great opportunity but you're worried because you don't know the first thing about health care policy, EMRA and YPS cohost a prep course for new attendees just before LAC formally starts. The Health Policy Primer, 12:30-6 p.m. ET on July 25, is a crash course in the ins-and-outs of the complicated world of health care legislation and regulation, presented in an accessible format for those starting at square one.
YPS is excited to support the LAC Drop the Mic Challenge during the Policy Primer this year, and we congratulate the finalists who will be competing: William Fox, Amanda Irish, Kenneth Kim, Kelsey Morgan, Caitlin Rublee, Michael Rushton and Anna Yap. Not familiar with Drop the Mic? Participants give 5-minute lectures on health policy and advocacy topics that will inform and inspire. It's a chance for up-and-coming speakers to show their skills!
Once you're done with the Primer, you'll have new friends and new confidence when it comes to speaking about important policy issues.
We'll see you there!