Research Forum
ACEP's Research Forum is emergency medicine's premier research event -- and access is included with your ACEP23 registration.
Content remains cutting edge as our format continues to evolve to best serve your needs. Based on your feedback, ACEP23 will boast classic printed, large-form posters in a central location.
Take time to stroll through on your own or block your schedule during the formal abstract presentations.
At the world's largest gathering of EM researchers, teachers, and practitioners, you can immerse yourself in the latest EM research.
For 2023, the Research Forum features 448 abstracts from 15 countries. Take this opportunity to learn and network with leaders in EM research. View and discuss breaking research that impacts your daily practice on issues that matter most to you and your patients, including:
Cardiovascular
Critical Care
EMS
Geriatrics
Health Care Policy
Infectious Diseases
Pain Management
Quality and Patient Safety
Social Determinants of Health
Ultrasound
Make plans to attend the Brooks F. Bock Lecture, highlighting how emergency medicine research informs clinical operations. Research Forum awards will be presented at the beginning of this session.
Enhancing Clinical Operations: Using Data to Work Smarter and Not Harder (Brooks F. Bock Lecture)
October 11 • 9:00 - 9:50 am
Faculty: Deborah B. Diercks, MD, MSc, FACEP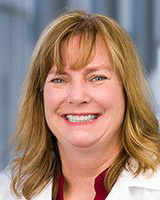 In this annual Research Forum Keynote Lecture, Dr. Diercks applies emergency care research to advance clinical operations. She will present the current state of this research, its impact on current practice, and future directions.