Profile: Anthony Rosania, MD, FACEP
Return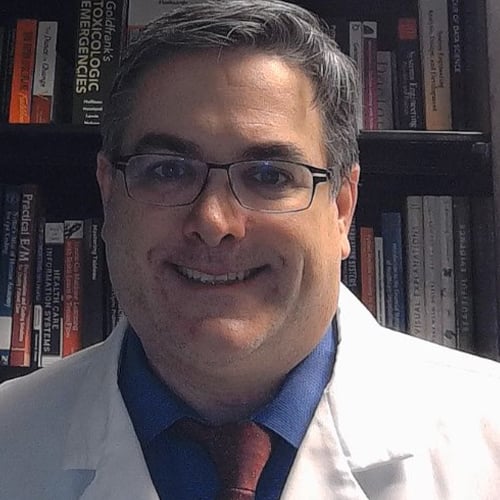 Anthony Rosania
MD, FACEP
Dr. Anthony Rosania is a board-certified emergency physician and Associate Professor of Emergency Medicine at Rutgers – New Jersey Medical School where he serves as Vice-Chair for Clinical Operations and the Medical Director for Emergency Department Operations. He oversees clinical operations at University Hospital – Newark in both the Emergency Department and ED Observation Unit.
Dr. Rosania has an extensive background in ED Operations and Observation Medicine. He serves as the Chair of the Observation Medicine Interest Group of the American Academy of Emergency Medicine (AAEM) and has been recognized by the AAEM-Physician Group for his expertise in both Observation Medicine and ED Operations. Additionally, Dr. Rosania serves in multiple leadership roles locally and regionally within University Hospital, Rutgers and the RWJBarnabas Health Group. Dr. Rosania is a Team Physician for the New Jersey Devils and serves as a healthcare consultant for HOK Architectural firm.
Dr. Rosania completed his residency at Rutgers – NJMS. And has an MHA from the Edward J. Bloustein School for Public Policy at Rutgers University and an MS in Healthcare Informatics from Rutgers School of Health-Related Professions. His interests include patient safety, clinical operations, and systems-thinking in healthcare. As an Epic Physician Builder and Board Eligible Informaticist, he has extensive interests in informatics and EHR user experience and their impact on patient safety.