Profile: Kirk B. Jensen, MD, MBA, FACEP
Return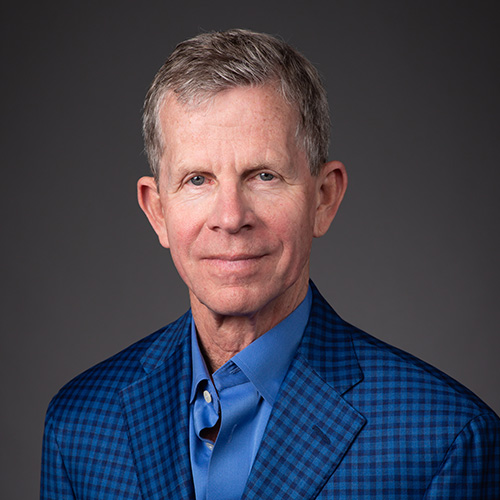 Kirk B. Jensen
MD, MBA, FACEP
Kirk Jensen has spent over 25 years in Emergency Medicine management and clinical care. Board-certified in Emergency Medicine, he has served as medical director for several emergency departments. Dr. Jensen is Chief Innovation Officer for Envision Healthcare and the Innovation Group, a group offering services in emergency physician leadership, management, clinical care and patient satisfaction. Originally from the Chicago area, Dr. Jensen began his career in Emergency Department management in Los Angeles, building a physician group focused on the special needs of the inner city patient population. He worked with the Governor and the Health Department to maintain a healthcare safety net for the city of Los Angeles.
In 1990 his clinical and management career transitioned to North Carolina and the formation of Southeastern Acute Care Specialists, providing emergency physician services for two hospitals seeing 90K visits annually. He served as Medical Director and Chairman of the Emergency Department (ED), leading both hospitals to national benchmark standards in ED operations and efficiency. He implemented procedures that achieved national recognition for Nash General Hospital as a "Best Practice Clinical Site" by the Emergency Nurses Association (1999). In addition, Dr. Jensen implemented crew resource management training at both hospitals, focusing on team performance, safety, and human error management. He is a certified MedTeams instructor.
Since 1998 Dr. Jensen has been on the faculty of the Institute for Healthcare Improvement (IHI), focusing on improving patient flow, quality enhancement and patient satisfaction. He has coached over 300 emergency departments through the process of improving operations and clinical services. He chaired and served as faculty for over a dozen IHI collaboratives: Operational and Clinical Improvement in the Emergency Department and Improving Flow Through the Acute Care Setting. And for years led the innovative seminars Cracking the Code to Hospital-wide Patient Flow and Perfecting Emergency Department Operations. He was on the expert panel and site examination team for Urgent Matters, a Robert Wood Johnson Foundation Initiative and was a Medical Director for the Studer Group. Dr Jensen is co-author of the 2008 Hamilton Award winning book Leadership for Smooth Patient Flow. He is also co-author of Hardwiring Flow and The Hospital Executive's Guide to Emergency Department Management.
Dr. Jensen teaches at the American College of Emergency Physicians (ACEP) Directors Academy, leading ED directors through process and operational improvements, as well as patient safety activities.
He has been honored as the American College of Emergency Physicians (ACEP) Speaker of the Year.
Dr. Jensen holds Bachelor and Medical Degrees from the University of Illinois. He interned in Internal Medicine at the University of Hawaii and completed his residency in Emergency Medicine at the University of Chicago. Dr. Jensen earned an MBA at the University of Tennessee.