Profile: Vanessa Calderon, MD, MPP
Return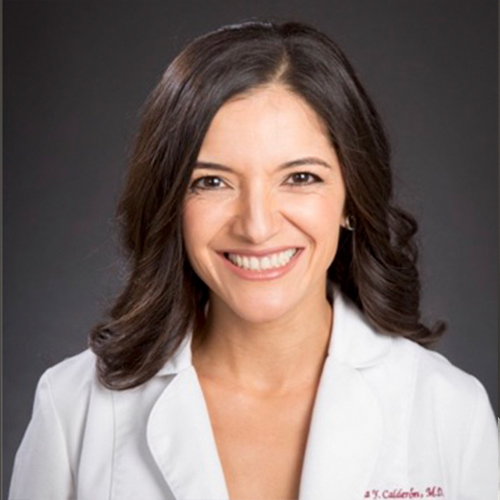 Vanessa Calderon
MD, MPP
Dr. Vanessa Calderón, MD, MPP, is a certified Professional Coach, Board Certified Physician, Resiliency Expert and host of the Podcast Prescription for Success. She is a member of the Green Cross Academy of Traumatology and is a certified Compassion Fatigue Educator and Therapist. Dr. Calderón is also a recognized Positive Neuroplasticity Trainer and has studied with world-renowned experts, like Rick Hanson, PhD. Dr. Calderón is a masterful educator and has spent over half a decade reconnecting healthcare providers to their original purpose in medicine by educating them on empathy, compassion and resilience.
She currently serves as the Department Chief and Medical Director of the St. Mary's Hospital Emergency Department in San Francisco and the Resiliency and Wellness Director for a National Physician Organization. She is an alumnus of the Vituity Management Fellowship and earned her Doctor of Medicine degree from the University of California, Los Angeles School of Medicine. She completed her emergency medicine residency at Albert Einstein Montefiore/Jacobi Medical Centers in New York City, where she served as Chief Resident.
Dr. Calderón has avidly been involved in patient advocacy, student mentorship and healthcare policy. She holds a Master of Public Policy from the Harvard University Kennedy School of Government and served as the Director of Health Disparities for the American Medical Student Association from 2006-2007 in Washington DC.