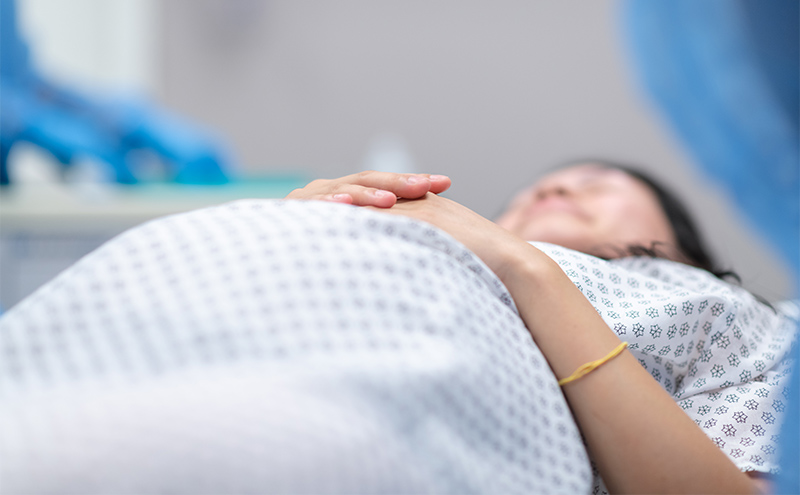 Tips for Managing Your Work Life as a Pregnant EM Physician
By Sandra Williams, DO
Being pregnant is hard. I mean, we are creating an entirely new human being after all! But being pregnant while working in the emergency department can bring its own set of challenges. And a lot of that will vary based on where you work and who you work with – academic, community, rural, single vs. double coverage. I worked single coverage at a community and rural site during my pregnancy.
First trimester doesn't seem that bad, as we often don't look pregnant yet. However, running around a busy emergency department for 12+ hours while exhausted, vomiting and not eating can take a toll on you. And during this stage most of us have not told people at work that we're pregnant, so we always worry about looking lazy and not pulling our weight. Luckily it's just early pregnancy, and things do get better. Just take it day by day and do your best to stay healthy.
Second trimester is usually a better time to be pregnant in the department. By now most of us have told those at work, and we feel better. We also have a cute little baby bump and fabulous hair and skin! We can still easily work our way through a busy shift and do any necessary procedures. Work life is good.
Third trimester is when things start to change again. As our bellies get bigger, it can be more difficult to do procedures and maneuver around the department. And as much as we hate to do it, we do need to ask for help sometimes. I was doing my last shift before maternity leave when a trimalleolar fracture came in. Now I'm an ED doc, and I would love to reduce that. But, at 39 weeks 2 days pregnant, is it safe for you to do that, and can you physically do it? I don't think so. I was at a single doc rural facility with few consultants and no ortho. Luckily I had a nurse practitioner I knew and trusted coming in who could reduce it for me. If timing had been different, I might have had to transfer this patient out for her reduction.
And that brings up the topic of schedule. The first decision is when to tell your medical director and scheduler you are pregnant. We often struggle with this one, and there is no right or wrong answer. The only advice I can give is to make sure YOU tell them before you start telling others at work. You don't want them to hear the news through word of mouth; that's not professional. You should also find out about any possible paid maternity leave available to you from your medical director or human resources department, as this can affect how much time you do take off. I'm an independent contractor so I didn't have paid maternity leave, but my group allowed me to take as much time off as I needed/wanted.
Once you have let others in on your big news at work, you will need to start thinking about when you want to stop working. I had heard that women working in the emergency department always go into labor early. As many of you can attest, this is simply not true. My little one had no desire to come out, and I was induced at 41 weeks pregnant. Regardless, you need to pick a stop time that will work for you.
And as we get closer and closer to our due date, many women will stop working nights. It's not that we aren't able to work nights – if you want to work them, do it. But if somethings happens and we aren't able to work all of our scheduled shifts, it's generally easier for our partners to cover day shifts than night shifts. Some groups even have a backup schedule for their pregnant colleague as she gets further along just in case. I would suggest not working more than two shifts in a row toward the end of your pregnancy. As our bellies get bigger, our ankles swell. We have the urge to pee every three hours, and it seems to take longer to recover in-between shifts. I was miserable doing my third 12-hour shift in a row at 38 weeks pregnant and don't recommend it to anyone.
Enjoy your pregnancy! Before you know it, your little one will be here and you'll have to start planning your return back to work because maternity leave doesn't last forever.
Dr. Williams is an EM physician in the Houston metro area and is affiliated with Ben Taub Hospital, University of Texas Medical Branch in Galveston and the Harris Health System. Dr. Williams' daughter is six months old.