Get Your CME Certificate
Ready to claim your CME certificate?
Click here to visit the CME Tracker
After you log in, you will:
See a list of Unclaimed CME Hours. Click the "Claim CME" button on the main screen or on the navigation on the left.


On the next screen, find the Leadership & Advocacy Conference, expand using the down arrow on the right, and enter the number of hours you wish to claim. You can also enter the number of hours broken down by topic.
When finished, click "Add to Transcript"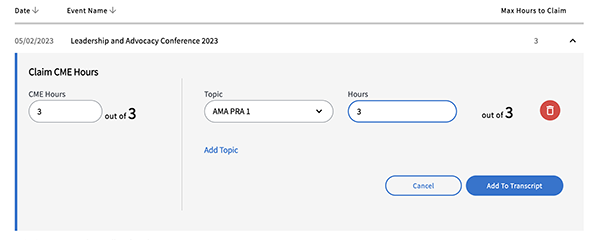 From the "Unclaimed CME Hours" page, select "Get Transcript" at the top right.
Use the box on the left to mark the activity, then select "Export Transcript" or "Export Certificate" at the top right to download PDF files.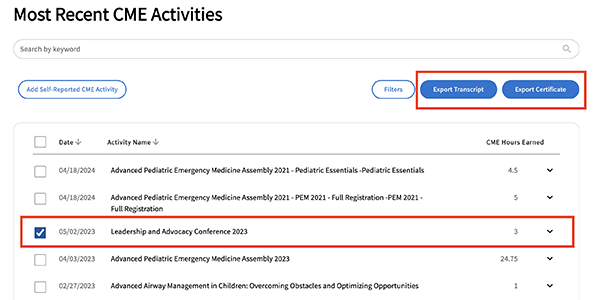 You can always return to the site later and reprint your certificate. However, you cannot change the number of claimed hours.