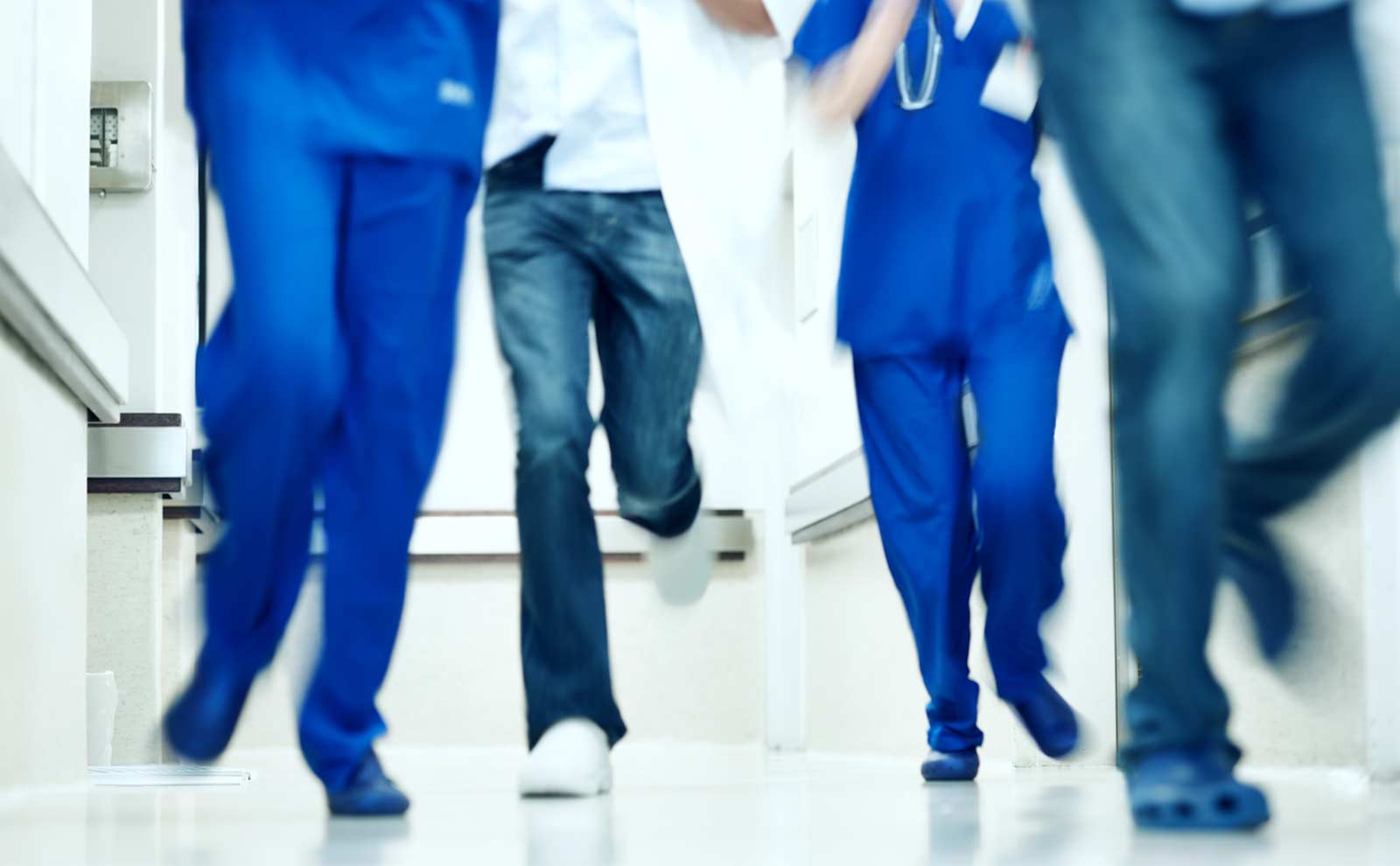 Join an International Medical Response Team
When tragedies occur, members, non-members and other organizations frequently contact ACEP to determine what role or action ACEP is taking to provide relief or coordinate assistance.
ACEP is a non-profit, professional medical association that exists to advocate on behalf of patients needing emergency medical care, and on behalf of emergency physicians practicing throughout the U.S. healthcare system. It is not, however, a disaster relief organization
Historically, members of ACEP's Disaster Medicine Section and its Section on International Emergency Medicine, acting as individuals, have been involved in disaster settings not only in this country, but around the world. Many members have had the opportunity to work for the International Red Cross, the State Department, CDC, HHS, VA, and non-governmental agencies that have been tasked to domestic and world events.
The Mexico City earthquake of 1985 first brought the idea of disaster assistance to the College's attention. It was decided at that time not to directly organize relief efforts due to liability concerns, but rather, provide supportive measures such as training, educational events, linking up resources, and providing content expertise for those who request it.
To assist members interested in volunteering for disaster assistance, the ACEP Disaster Medicine Section has created the following resource to explain the breadth of the commitment an emergency physician must make to be a volunteer and a list of disaster relief agencies.
Joining an International Disaster Medical Response Team: Steps to Fulfillment
By Andrew I. Bern , MD, & Eric S. Weinstein, MD
ACEP Section of Disaster Medicine
First published in 2007

Emergency physicians want to help. Deep inside, we are prehospital care providers. Some of us even continue to care for patients in the field, without the bright lights, bells and whistles, and climate control of our state-of-the-art emergency departments.
Monetary contributions are, and will remain for the foreseeable future, the most helpful form of assistance for those rebuilding their lives in the aftermath of the Indian Ocean earthquake and tsunami. But many ACEP members have inquired about volunteering to assist with their talent and skills. Relatively few medical response teams have been sent to the region through the U.S. State Department, and most of those are attached to military transportation and engineering assets or have epidemiology responsibilities. A number of Volunteer Organizations Active in Disasters (VOADs) have been activated in response to the disaster.
The report "Community Medical Disaster Planning and Evaluation Guide," by Erik Auf der Heide, M.D., lists some things a health care provider should consider before deciding to volunteer. (An updated second edition will be released soon.) The items listed, which appear below, are by no means exhaustive. However, they will give you a sense of the commitment required and the issues that must be considered to ensure a safe and meaningful deployment. You should investigate the depth of preparation that your unit or team has undergone to ensure you will return with only memories of helping patients.
Some teams are fully self-contained, whereas others are composed of individuals at the mercy of their local counterparts. Still others are components of large national and international relief organizations with extensive experience in humanitarian operations.

The bottom line: Be careful and ask questions.
Credentials
Does the organization require submission of specific credentials and maintenance of credentials that expire?
What level of individual, unit, or team training is required on a regular basis?
Is there a CME requirement specific for the team or mission?
Are there specific individual medical or fitness requirements, such as weight, age, fitness performance, immunizations, chronic medical conditions, limitations, and restrictions?
Command and Coordination
What elements of the team's personnel, command and coordination structure, and communication equipment are traveling to the scene to participate and to be utilized in the response?
Or are team personnel to be embedded in existing or forming local assets?
If this is the case, then how is this to be coordinated locally?
How does the team's command structure interface with the local command and control?
How is the activation/mobilization coordinated from the scene to the unit or team?
How is the deactivation/demobilization coordinated from the scene to the unit or team?
Transportation To and From Home
Where is the assembly/staging location(s) in the United States?
What and who is in control of assets in-country to transport personnel and team assets?
What and who is in control of assets in the disaster zone to transport personnel and team assets?
Security
What security assets are assigned to the team en route to the country, from arrival in the country to the disaster location and then home?
What security assets are assigned to the team at the disaster location to and from lodging and at the work stations?
What provisions are made to maneuver through customs with any equipment, supplies, and pharmaceuticals that the team may have brought?
What provisions are made to return through U.S. Customs with any equipment, supplies, and pharmaceuticals?
Will the U.S. State Department coordinate or be aware of the response?
Liaisons in Country
What is the structure of local medical asset coordination, and who is in control of it?
How will the team integrate into the local health care delivery system?
Will local interpreters be supplied?
Will there be a briefing and continued education of local customs and expectations?
What assets are assigned for search and rescue?
How will primary and secondary triage be delivered?
What are the expectations of treatment at all sites?
What steps are in place for large-scale primary and secondary deaths?
What assets are available for mental health?
What assets are available for hazardous materials, engineering, and public works?
What assets are available for casualty transport, distribution, and tracking?
How will your unit receive initial and subsequent supplies? Equipment? Pharmaceuticals?
What ancillary services are available?
What measures have been taken to ensure appropriate sanitation?
What agency will coordinate food and safe drinking water?
What type of shelter will be provided?
What type of fuel is appropriate, and who will maintain it?
Will the team have to bring on-site communication or will local assets provide it?
Are there any recreation plans?
Is there local public information management?
Mission Specific
Will your team or local assets coordinate medical direction?
What are the record-keeping or documentation requirements?
What office supplies are available?
What are the specific documentation formats?
Who will provide the epidemiology and public health current evaluations?
What are expectations for the work/rest/sleep cycle?
Who is in charge of team health maintenance?
Insurance
To what extent has medical, disability, and life insurance been extended to the team?
Have you reviewed your own policies to be certain you are covered in a voluntary deployment?
Is there a need for local medical liability coverage?
Remuneration
Will you be reimbursed for any personal or team equipment, supplies, and so forth consumed in the deployment?
Will you receive any documentation of this consumption for later purposes, perhaps tax considerations?
Are there expectations for remuneration for your services or time rendered?
Are your time and services rendered purely voluntary?
Expectation of Time Commitment
How much time is required for specific training?
How much time is expected for each mission?
Can you tailor these requirements to accommodate work, leisure, or family?
Can you really leave your family at short notice?
Can you really leave your primary employment at short notice?
Will your primary employer approve your leave with no effect on your position?
Additional Information and Volunteer Opportunities (updated 2009)
Resources
Auf der Heide, E. Community Medical Disaster Planning and Evaluation Guide. Dallas, Tex.: American College of Emergency Physicians; 1995.
Burkle FM. Complex Humanitarian Emergencies. In: Hogan DE, Busten JL. Disaster Medicine. Philadelphia, Pa.: Lippincott Williams & Wilkins; 2002: 47-54.
Dr. Bern and Dr. Weinstein are past chairs of ACEP's Section of Disaster Medicine. Find more information at ACEP's Disaster Medicine Section site.