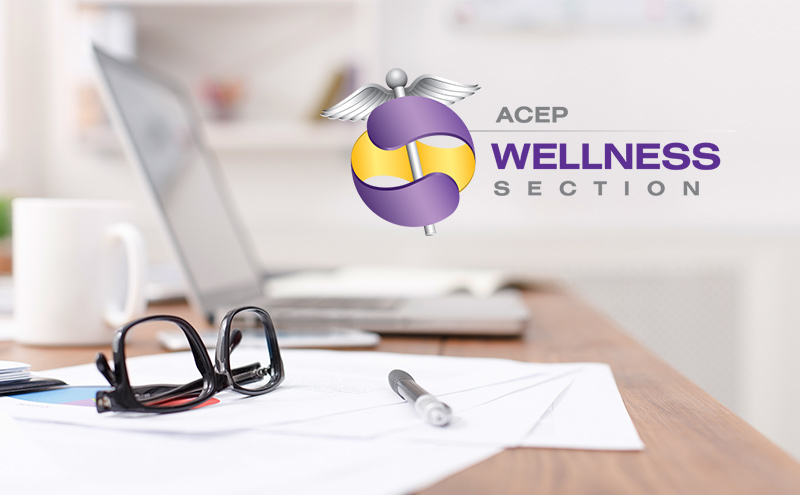 Letter from the Chair
Dear Wellness Section Members,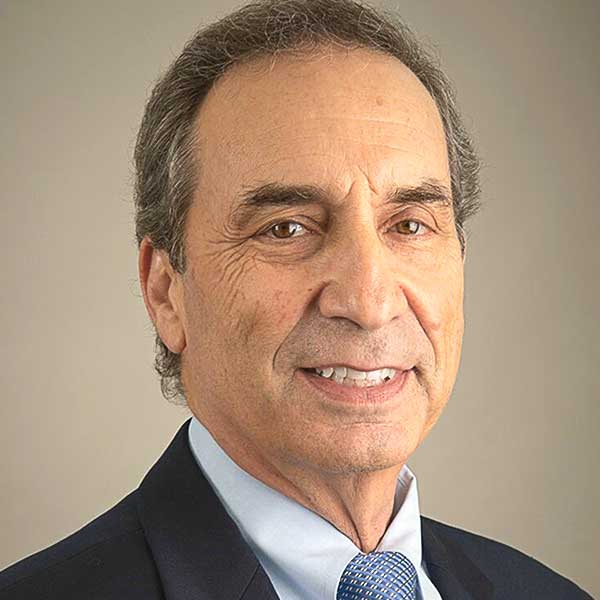 Welcome to the summer 2020 Wellness Section Newsletter. Looking back over the last year of Section activity and since ACEP19 in Denver, we all know, that what was, has changed and will not be the norm for what has been since January 2020 and going forward. We had our routines set in stone, our roles were the result of many years of evolving through work place politics, advancements, relationships and our individual dreams. Our calling was always present and indeed, we rarely or never had to question our individual purposes. Most importantly, our balancing beam between our personal and home life, our professional goals, and our altruistic "why" were reinforced into a strong and wide plank. This was easily navigated through advances in physician well-being and emotional intelligence with the newly created National Academy of Medicine's Collaborative (ACEP was a partner) on Clinician Well-Being and Resilience and its Conceptual Model for Well-Being , including a Final Report that was created. Past ACEP President and a Wellness Section Past- Chair, Dr Jay Kaplan, offered his dedicated input along with numerous others. The initial focus on the concept of "blaming the victim" for their own un-wellness and burning-out, was found to be flawed and the emphasis was shifted to a multifactorial approach recognizing that approximately 80 % of the root causes were related to External/Systemic root causes (20% self). National organizations, Human Factor and System Engineers, psychological studies and literature shifted their endeavors working towards the best approaches on the burning-out process. The door to legitimate approaches was not only unlocked, but the threshold to the healing pathway ahead was beginning to open wide. Both hospital systems executives and academic leaders, from around the country, began to promote the concept of Chief Wellness Officers. ACEP planned its first BalancED Wellness Conference in February of 2019 and, recently launched the Wellness Hub as a general ACEP member benefit.
Our own Section, has been working on the true causes of burn-out, with having a two-prong approach to Wellness emphasized in our Newsletter since 2013. We began to bring in speakers addressing how to become not only physician leaders but also how to become partners at the table to create a healthy workplace with C-Suite executives.
Though the focus has been strongly placed on how ACEP can help our colleagues navigate through the COVID-19 pandemic to keep us safe and up to date, our section has continued to move forward with creating healthy work/practice environments. As we continued to meet our objectives, we saw positive results as we were awarded a Section Grant (2017), along with a grant from GE Medical (2019), to allow us to focus on systemic root causes. Indeed, we have just been awarded an additional Section Grant for 2020 to help us put together a discussion white paper on the position of the Chief Wellness Officer (CWO). I applaud our section members who are involved in that objective being led by Drs. Shabana Walia and Jeff Norvell , along with Rita Manfredi, Diann Krywko, Keia Hewitt, Susan Haney, Kristen Nordenholz, Kathy Parmele, Abbas Hussein, Hanna Mishkin, and Lindsay Papachristou. We have become a significant part of the discussions and we will continue to create and champion for a healthy foundation for the practice of Emergency Medicine.
I want to personally express my deep gratitude to our existing leadership team for their commitment to wellness and addressing our objectives for the section, despite being affected by the pandemic stressors and fears in their daily practices. Their dedication will allow for a seamless transition for our next Chair, Dr. Randy Sorge, at our Virtual Annual Meeting during ACEP20 in October. During this election cycle (2020-2022), we are preparing for a virtual election of the following leadership positions: Chair – Elect, along with Councillor and Alternates, and the Newsletter Editor. As we continue to support and help direct physician well-being, I am asking those of you who want to be part of the leadership team, to consider offering your nomination. Please submit a short-bio video so that the section members can hear about your vision for the next (2020-2022) term.
I have been deeply honored to have been part of our journey together.
Randall Levin, MD, FACEP