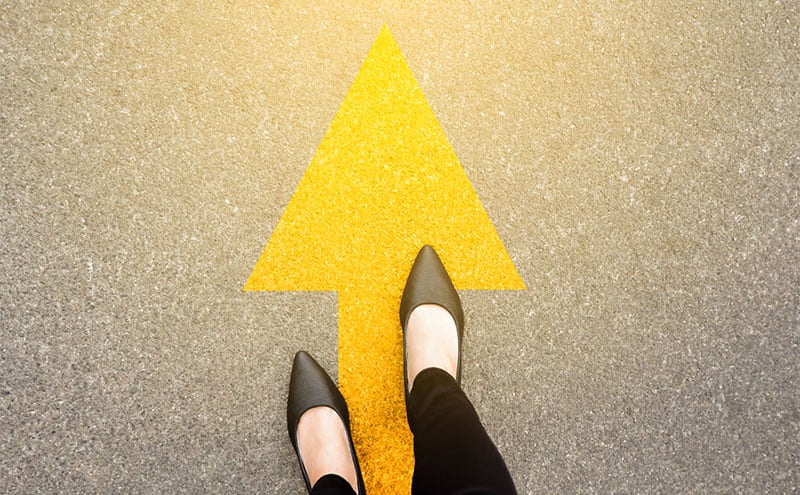 What Lies Ahead for Dual Emergency Medicine Training Programs?
The intent of this piece is to sustain a meaningful dialogue within our section about what means to be dually trained with Emergency Medicine today. This is the beginning of a series of articles that will seek to explore how we define ourselves now and how we see our practice evolving in the future. As we come through Match Week and look forward to recruiting the next generation of dually trained practitioners, how are we communicating our relevance to those who will be carrying on this tradition?

My inspiration for this endeavor comes from being a recent product of dual training. I began and completed my dual residency training within a time frame (2011-2016) that has seen great change in the practice environments of Emergency Medicine physicians. The expansion of Observation Medicine, Urgent Care Medicine and the ABIM and ABEM approval of formal Critical Care certification for Emergency Medicine physicians have brought new career possibilities within Emergency Medicine alone; the impact these changes will have on dual training programs have yet to be formally articulated. My point of departure comes from being invested in growing our specialties as a new faculty member of a dual training program; I aspire for us to move past our uniqueness as combined entities by articulating how we are well positioned to lead healthcare in the future.

Many of our current dual training programs have created a strong presence within their respective institutions and have been training residents for over 10-20 years. The plurality of medicine fostered the creation of these collaborations and has laid the foundation for hundreds of successful careers. A study published in 2009 by Kessler et al, provided a tremendous amount of information about the career paths of those who chose to complete Combined Emergency and Internal Medicine training (EM/IM), and greatly extended the information provided by a smaller study by Katz and Katz in 2002. These studies were meant to give insight into the practice environments pursued by EM/IM graduates and their perception of the value of their training.

Another smaller study by Woolridge and Lichenstein from the Combined Emergency Medicine and Pediatrics (EM/Peds) specialty took on similar subject matter for their graduates in 2007. All of the studies demonstrated the majority of their graduates worked in academic settings with aspirations for/or current leadership roles and had excellent career satisfaction. The respondents reflected on their training with great positive regard and, given the opportunity, would choose to pursue dual training again. We are now almost a decade removed from these initial retrospectives, and the field of dual training has grown and changed significantly. Furthermore, we are indeed the Dual Training section, and there are other manners in which Emergency Medicine has been combined with other medical specialties.

As of 2017, there are 4 different types of approved dual training programs involving Emergency Medicine listed by the American Board of Emergency Medicine.
Anesthesiology and Emergency Medicine – Approved 2017 – Johns Hopkins is currently the only approved site
Emergency Medicine and Pediatrics – not to be confused with Pediatric Emergency Medicine Fellowship – 4 Programs available in ERAS (4 MD)
Emergency Medicine and Family Medicine – 3 Active Programs on ERAS (2 MD and 1 DO)
Emergency Medicine and Internal Medicine* – 13 Active Programs on ERAS (11 MD and 1 DO)
*(Three programs offer EM/IM/CCM programs within this form of combined training)

Our collective experience and voice is needed now more than ever to assert the value of dual training in the changing face of healthcare provision. As the Dual Training section, we have discussed necessities such as the funding of our residency programs and how to better advise our graduates in career planning, however, we also need to reflect on how we can and will grow as specialties in the future. There is strength in numbers and I would love to hear from you about how you see dual training progressing over the next decade and beyond. The breadth of opportunity available to those who complete dual training appears to be well known by those within their respective fields anecdotally, but I wish to harness our collective voice together to highlight how we are well positioned to be at the forefront of healthcare providers.
If you would like to be a part of sustaining this dialogue and/or share you own program's innovations and insights in pushing dual training forward, please feel free to reach out to me via email.
References
ACEP Dual Training Section.

"Dually Noted" (Newsletter)

. Multiple Issues (2014-2016). Website: https://www.acep.org/Content.aspx?id=47402
ERAS. (2017).

"ERAS 2017 Participating Specialties & Programs."

Website: https://services.aamc.org/eras/erasstats/par/index.cfm
Katz, ED and Katz, JT. (2002).

"Careers of Graduates of Combined Emergency Medicine/Internal Medicine Programs."

Academic Emergency Medicine; 9: 1457–1459.
Kessler CS, Stallings LA, Gonzalez AA and Templemann TA (2009). "Combined Residency Training in Emergency Medicine and Internal Medicine: An Update on Career Outcomes and Job Satisfaction". Academic Emergency Medicine; 2009(16): 894-899
Woolridge DP and Lichenstein R. (2007). "A survey on the graduates from the combined emergency medicine/pediatric residency programs." Journal of Emergency Medicine; 32:137-40.
Sukhveer (Sukhi) Bains, MD
Assistant Professor of Clinical Emergency Medicine and Clinical Medicine
Clinical Decision Unit Hospitalist
University of Illinois at Chicago
Residency: SUNY Downstate/Kings County Hospital, Combined EM/IM Residency Program, 2011-2016