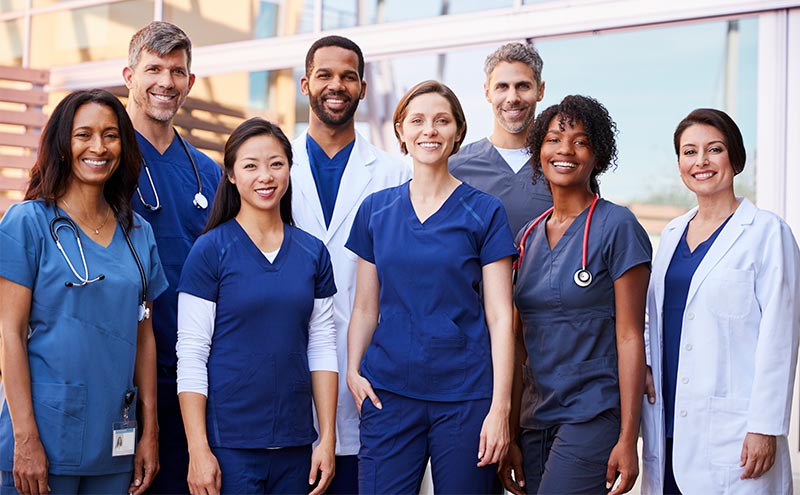 Board Update
WORKFORCE, WORKFORCE, WORKFORCE!!!
What In the World Is Happening?
Your ACEP Board of Directors has been diligently digesting, analyzing, and implementing concrete solutions to address a recently released workforce study which – for the first time in history - predicts a surplus of emergency physicians by the year 2030. In addition to this longer-term concern, 2021 graduating emergency medicine residents across the country are now having difficulty finding emergency physician employment in the wake of the average 40% drop in patient volumes seen nationally in 2020 due to COVID-19. This substantial decrease in patient volumes naturally impacted staffing needs, and thus, workforce opportunity.
Why Is This Happening?
Emergency medicine's current workforce trajectory is the result of a multitude of factors. These predominantly include (1) the impact of the pandemic on patient volumes, (3) major increases in numbers of medical students, emergency medicine residents, and emergency medicine residency training programs, (3) significant increases in Advanced Practice Provider (e.g. NP's, PA's) provision of care in emergency departments, and (4) ubiquitous market forces incentivized by for-profit motivations. The full impact of the pandemic on workforce, particularly relative to attrition, remains to be seen.
Why Does It Matter?
The predicted surplus of emergency physicians coupled with the current relative paucity of emergency physician employment opportunity due to the impact of the pandemic, threatens the stability of our specialty's workforce footprint, the capacity to provide physician-led access to emergency care for our patients and the public, and the ability to successfully recruit future emergency physicians.
Is There Any Good News?
Absolutely! The good news is that your specialty organization, the American College of Emergency Physicians, is on the job to address this! ACEP is a well-oiled machine with great influence ranging from the halls of AMA's House of Medicine to the corridors of Capitol Hill in Washington, DC. Our voice matters. Additional good news is that we have a finite, but reasonable amount of time to work with to create change before the predictions of 2030 are realized. It is also reassuring that we are currently seeing dramatic increases of patient volumes across the country, which if they continue, will hopefully renew emergency physician job opportunities by this time next year.
So, What Exactly Is ACEP Doing About It?
ACEP is tackling this matter in phases. Phase I has been completed and phases II through VI are all underway to some extent. A work product for Phase II is anticipated to be released by December 2021. While concrete, this approach is also fluid; it will be adjusted and addended as the process ensues.
Phase I – the Workforce Study
Phase II – Re-define Emergency Department Residency Standards by "Raising the Bar" and Making Recommendations to the Residency Review Committee/Accreditation Council for Graduate Medical Education (RRC/ACGME)
Phase III - Ensure Business Interests Do Not Supersede Education
Phase IV - Fight Independent Practice of Nurse Practitioners and Physician Assistants
Phase V – Expand Rural Practice
Phase VI – Increase Demand for Emergency Medicine Services Beyond Traditional Scope of Practice
We welcome each of you to join us in these vital efforts and to freely share your feedback. Thank you in advance for your partnership to keep our specialty strong.
Aisha T. Terry, MD, MPH, FACEP