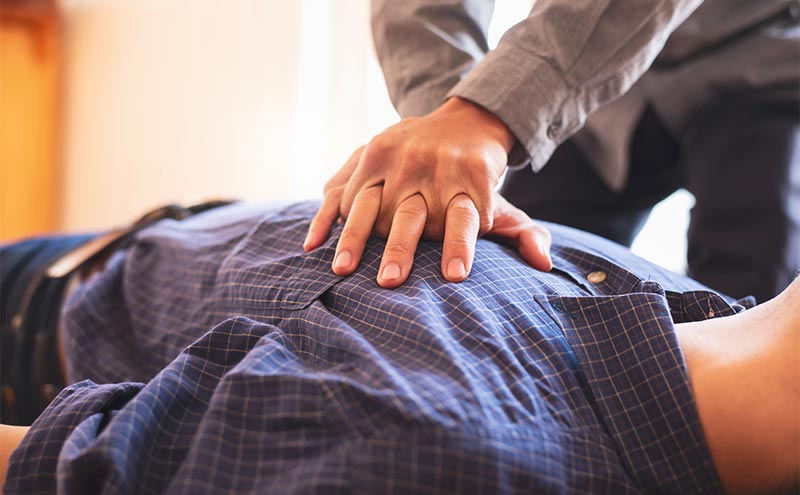 Work Happening Around the QIPS Section
QIPS wants to support the work you are doing and highlight it to the broader readership. If you have worked on a project related to QI and patient safety please send us a summary for upcoming newsletters!
ACUTE POST-RESUSCITATION DEBRIEFING TOOLKIT
Shobhit Jain MD, FAAP is an Attending Physician and the Director for Quality Improvement with the Division of Emergency Medicine at Children's Mercy Hospital and an Assistant Professor at the University of Missouri-Kansas City. Dr. Jain completed his residency and chief residency in New York City, and his pediatric emergency medicine fellowship in Kansas City.
Charles Inboriboon, MD MPH FACEP is an Attending Physician with the Department of Emergency Medicine at Truman Medical Centers. He is also an Associate Professor, Associate Program Director for emergency medicine residency, and Assistant Dean for Graduate Medical Education at the University of Missouri-Kansas City. Dr. Inboriboon is a Visiting Associate Professor where he completed his residency at the University of Illinois at Chicago.
Acute post-resuscitation debriefing (APRD) is a foundation of high-performing teams. Some of the important benefits include learning from each resuscitation event and providing support to the involved staff in order to: 1. identify latent safety threats and improve care of subsequent patients, and 2. improve multidisciplinary communication and resilience. Although a large majority of clinicians believe debriefing is an important process, it infrequently occurs. Common barriers to effective debriefing include lack of skilled facilitator, lack of time, and lack of an appropriate setting. A structured and generalizable approach incorporating guidelines to develop the debrief process, initial training on facilitation and optimal mechanisms to address quality of care, patient safety and staff communication and wellness is imperative to increasing effective debriefings.
Co-lead investigators Drs. Jain and Inboriboon received a grant from ACEP QIPS and PEM sections to develop a toolkit to facilitate debriefing. They recruited general and pediatric emergency medicine physicians, nurses and social workers from eight sites across the country and used a Delphi approach to consensus-building. This toolkit provides education on developing local systems and leading effective multidisciplinary debriefing following the care of critically ill patients. It will be available through ACEP with the end goal of promoting patient safety and optimizing communication. A sneak preview is below!