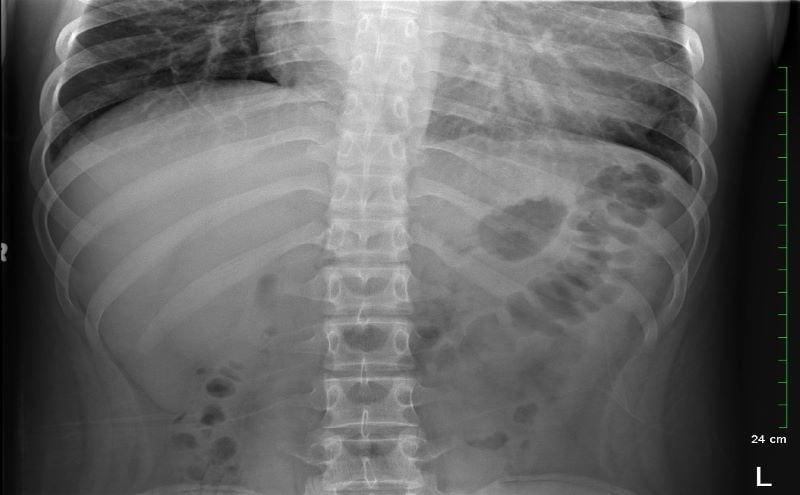 2nd Place Emage Winner: Cardiomyopathy
History
A 14-year-old boy with no past medical history presents with a chief complaint of cramping abdominal pain and vomiting for the last 2 weeks. The abdominal pain occurs around the belly button, does not radiate, worsens after eating, and is 5/10 at worst. It lasts for a couple of hours and goes away on its own. He has 2-3 episodes of nonbloody, nonbilious vomiting with nausea daily, usually after eating. The pain and vomiting occur together. He had 3 days of loose, nonbloody stool at the beginning of symptoms that resolved. He currently has daily, soft stool.
Review of systems
He denies any fever, cough, sore throat, trouble breathing, shortness of breath, palpitations, chest pain, sweating, exercise intolerance, dysuria, weight loss, rashes, or skin color changes.
Physical examination
Physical examination reveals anxious affect, tachycardia to 110 and periumbilical tenderness without guarding. Heart and lung examinations are otherwise completely normal. No organomegaly or abdominal distention was present. Bowel sounds are positive.
Initial assessment
Because the patient presented with prolonged vomiting, a complete blood count (CBC), comprehensive metabolic panel (CMP), lipase, and kidney, ureter and bladder (KUB) was obtained. Initial labs showed only mild transaminitis and metabolic acidosis (AST 106, ALT 188, HCO3 15). KUB revealed the following images: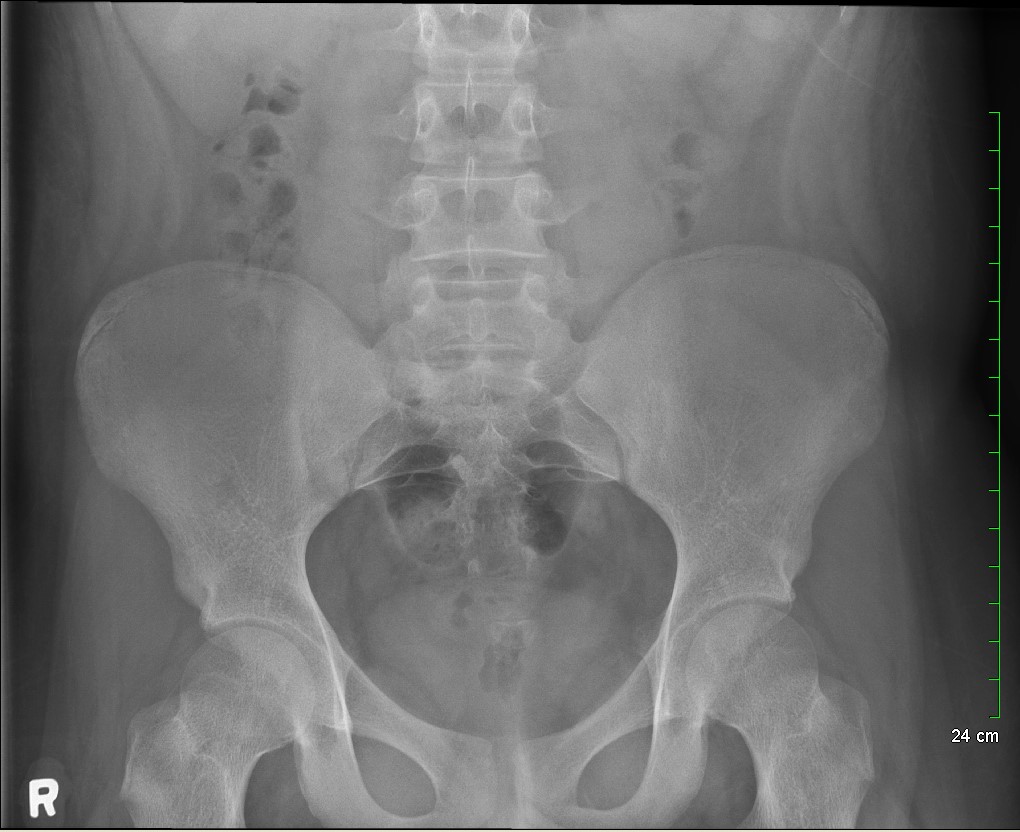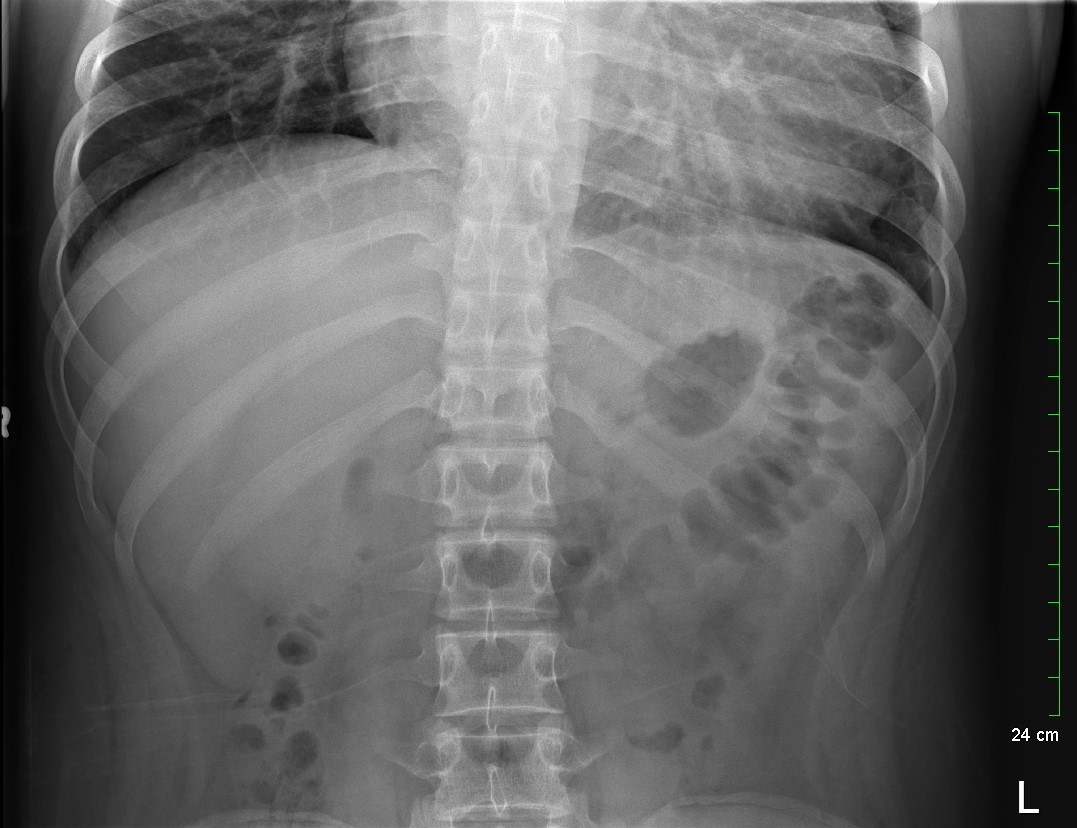 Subsequent workup
KUB read as normal by radiology. However, because of the enlarged heart border found incidentally on KUB, troponin I (0.05 ng/mL), B-type natriuretic peptide (BNP) (2186 pg/mL), and chest x-ray (CXR) was obtained, which showed the following:
With cardiomegaly confirmed, it was determined that the patient was in heart failure, and that his symptoms of abdominal pain and vomiting were likely the result of abdominal insufficiency. Cardiology performed an echocardiogram, which showed dilated cardiomyopathy, severely reduced systolic function, and a left ventricular ejection fraction of 10-15%. The patient was transferred to a cardiac surgical center for heart transplant.
Clinical Lesson
Even in the setting of seemingly straightforward abdominal symptoms, imaging should always be completely reviewed using a standard methodology. Sometimes, you identify a life-threatening pathology that would otherwise be missed by your radiologist.
Alexander Henri, Lawrence Quang, Deborah Callanan, Hussain Shakir
The Children's Hospital of San Antonio
San Antonio, TX