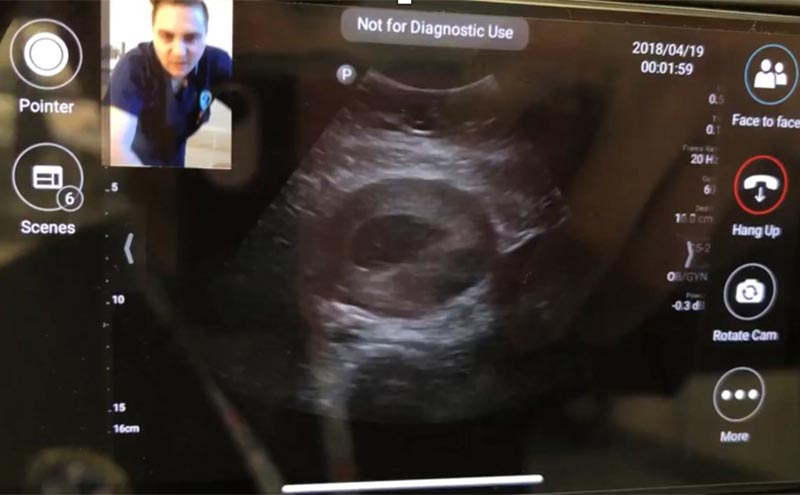 Portable Ultrasound Remote Guidance Systems
From the New and Emerging Technology Subcommittee of the ACEP Emergency Ultrasound Section
Over the last decade handheld ultrasound units have become increasingly portable, affordable, and capable of producing images comparable to larger cart-based machines. These advances have yielded opportunities for the use of ultrasound by new groups of healthcare providers in areas previously unavailable at the point of care. This creates exciting new possibilities for medical education, prehospital emergency services, wilderness medicine, tactical medicine, and global health work. These new opportunities also generate new challenges for training and supervision of inexperienced users who are often scanning outside of the hospital. Routine image storage does not allow for instant review of live scanning or real-time assistance with navigating clinical and technical difficulties. Historically, operators have found their own ways to mimic tele-guidance, using ad hoc systems combining videoconferencing software and head-mounted or smartphone cameras pointed at the machine screen. More recently, several tablet-based handheld ultrasound device manufacturers have introduced tele-ultrasound guidance systems that utilize the device's camera and wireless connectivity to allow a novice operator to contact an expert remotely for assistance with scanning technique and interpretation. These systems can visually guide users to perform certain hand maneuvers and highlight areas of the ultrasound screen which should receive closer attention.
Remote expert guidance has a number of advantages. It improves the safety and diagnostic accuracy of bedside ultrasound, which otherwise depends upon an individual user's ability to obtain adequate images and interpret them correctly without expert assistance. Remote guidance allows one teacher to interact with many students, limited only by their access to an internet connection. An expert sonologist can now help a paramedic assess for cardiac standstill on a coding patient in the back of an ambulance, assist a nurse in performing a first trimester fetal assessment at a mobile clinic in Uganda, and walk residents through a technically difficult scan in the emergency department, all without ever leaving the home or office. With enough expert guidance, non-medical personnel or patients in remote locations can learn to perform limited ultrasound exams and transmit the results for review. NASA has already used remote guidance to allow astronauts without formal ultrasound training to successfully perform several limited examinations in space.1 These systems have also received increased interest during the COVID-19 pandemic, when healthcare is employing telemedicine to decrease provider and patient exposure to the highly infectious novel coronavirus. In a now famous usage, Dr. Yale Tung-Chen in Spain employed a handheld device to upload images of his COVID-19 affected lungs and monitored himself during the course of his disease.2
The use of tele-ultrasound dates back to the early 1990's with the transmission of still images over telephone landlines.3 The advent of high-speed internet, wireless connectivity, and compact portable cellular devices has resulted in systems that allow for remote review of multiple video clips, and more recently, video of scanning in real time. Early implementation of video guidance was limited by slow transmission speeds and the prohibitive costs of custom videoconferencing equipment. The first studies demonstrating the feasibility of an expert sonologist remotely guiding less experienced users were published in the early 2010s utilizing free or inexpensive commercial video conferencing software and smartphones.4 Remote reviewers used skype to view the imaging screens of portable ultrasound units connected to laptops and head mounted webcams.5 Newer portable ultrasounds that use smartphones or tablets have easy access to wireless connectivity and the cameras necessary to video chat and record the ultrasound probe for effective remote guidance.
The first current handheld ultrasound system to implement remote guidance capabilities was the Lumify, with Phillips' introduction of the "Reacts" platform in 2016. (Fig. 1) Reacts allows for video communication between the user and expert sonologist, with real-time shared visualization of the ultrasound viewing screen. The expert can use a virtual pointer to highlight notable findings and the forward-facing camera allows for visualization of probe placement to direct improvements in positioning. The system also allows the expert to display example clips alongside the live viewing stream and overlay images onto the viewing screen through the desktop application.
Clarius Mobile Health also implemented a remote guidance system called "Clarius Live" for their portable wireless ultrasound units in 2019. Users can contact any email address or phone number with the click of a button in the mobile app and the resulting link can be viewed in the web browser of any device without the need for the expert sonologist to download an additional application. The user can display the probe position with the front-facing camera and the expert can communicate through a 2-way audio connection and identify findings on the shared viewing screen with a pointer.
Butterfly also launched their remote guidance system in April 2020, during the height of the COVID-19 pandemic along the USA East Coast. The system also allows for real time guidance using the front-facing camera on the smartphone and provides the expert with an onscreen pointer. (Fig. 2) In a pending manuscript, an educational collaborative was formed among up to 15 universities who responded to an ACEP EUS engagED thread initiated by faculty at Emory University to form distance-learning partnerships.6 Ten of these universities received Butterfly iQ loaner devices for residents on cancelled EM ultrasound rotations to practice outside the clinical environment. Introducing tele-ultrasound allowed real-time practice sessions between faculty and residents, use of "tele-tasks" during online ultrasound didactics, and review of almost 1000 scans saved by residents during this time.
Tele-ultrasound has seen increased implementation since the advent of portable ultrasound machines, especially during the COVID-19 pandemic resulting from a greater need for telehealth options. Its use is likely to continue growing in the future. Additional ultrasound manufacturers are planning tele-guidance capabilities along with added machine learning features, which has already proven useful in both educational and clinical capacities. This is an exciting area with many expected innovations that the ACEP EUS Technology Committee will continue to monitor and report on.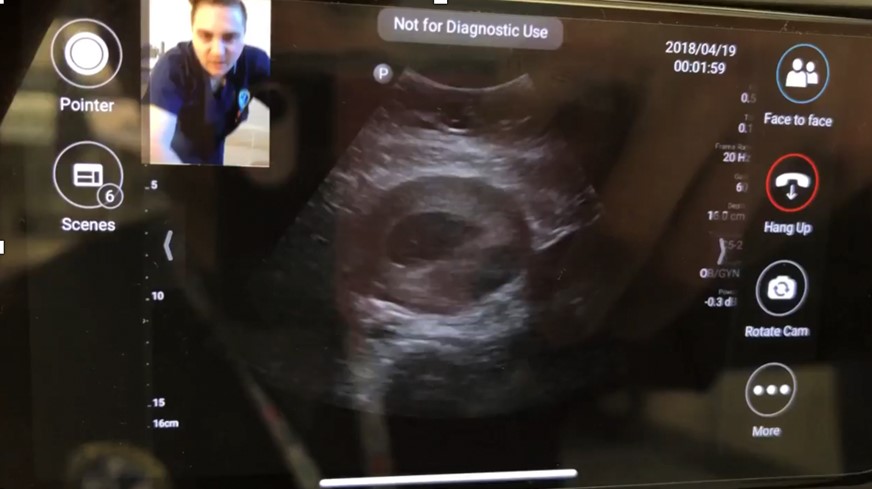 Figure 1. Teleguidance with Lumify Reacts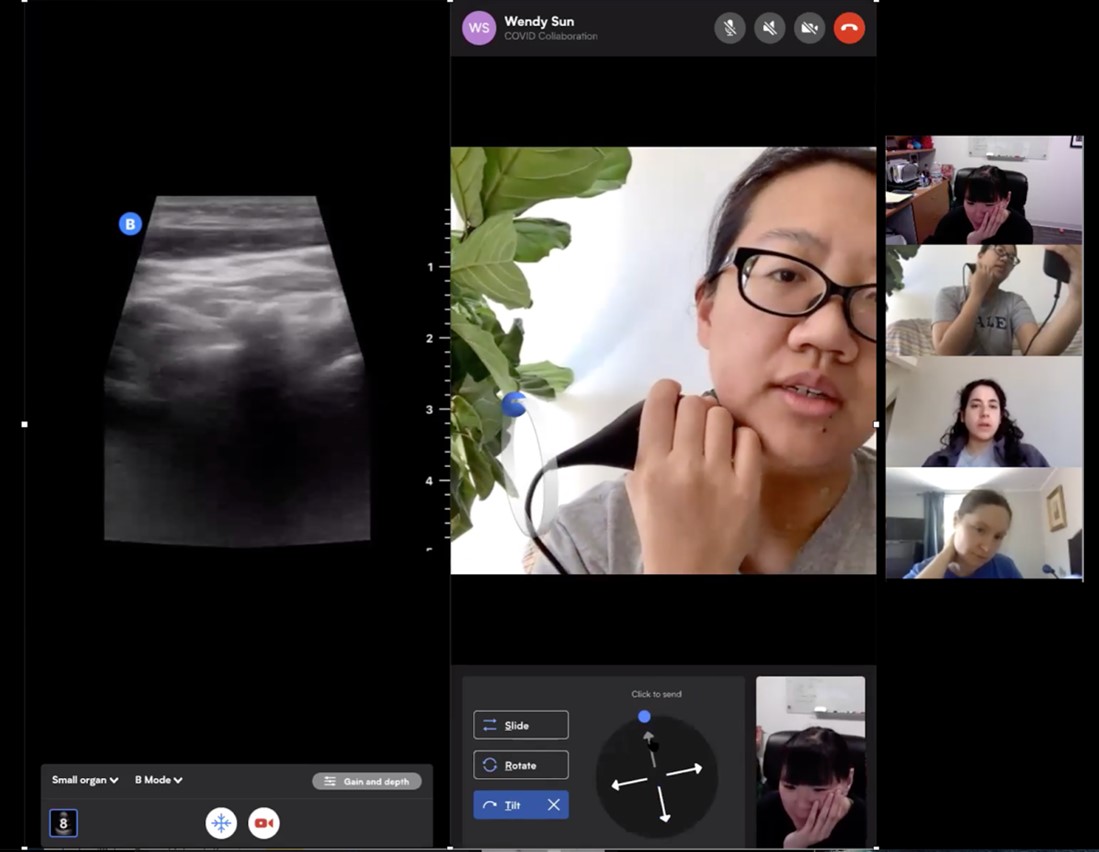 Figure 2. Teleguidance with Butterfly iQ (and zoom)
References
Mercado-Young R, Martin DS, Caine T, et al. Virtual guidance: a new technique to empower point-of-care ultrasound in remote or extreme environments. Crit Ultrasound J. 2010;2(1):19-24.
Tung-Chen Y. Lung ultrasound in the monitoring of COVID-19 infection. Clin Med (Lond). 2020;20(4):e62-e5.
Britton N, Miller MA, Safadi S, et al. Tele-Ultrasound in resource-limited settings: A systematic review. Frontiers Publ Health. 2019;7(244).
Pian L, Gillman LM, McBeth PB, et al. Potential use of remote telesonography as a transformational technology in underresourced and/or remote settings. Emerg Med Intern. 2013; 986160.
Crawford I, McBeth P, Mitchelson M, et al. Telementorable "just-in-time" lung ultrasound on an iPhone. J Emerg, Trauma, Shock. 2011;4(4):526-7.
Nix K LE, Oh L, Duanmu Y, Fong T, Ashenberg N, Liu RB). A Distance Learning Approach to Point-of-Care Ultrasound Training (ADAPT): A Multi-Institutional Educational Response During the COVID-19 Pandemic In Review 2021.
Rachel B. Liu, MD, FACEP
Director, Advanced Emergency Medicine Ultrasound Fellowship; Director, Point-of-Care Ultrasound Education. Yale School of Medicine, New Haven, CT
Jacob Schoeneck, MD
Director of Emergency Ultrasound, Wake Forest Baptist Hospital, Winston-Salem, NC