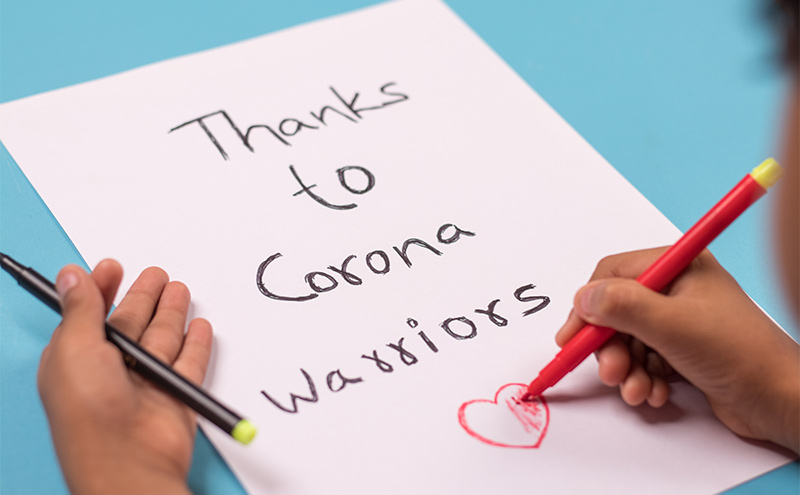 Salute to the Warriors on the Front Line
James Velasquez, MD
Wyckoff Heights Medical Center Brooklyn, NY
Emergency Medicine Resident
I am Native American and a member of the Gabrielino-Tongva Tribe of Southern California.
Role in this response: Emergency Department
Cynthia Lopez RN EMS-RN
Colmery-O'Neil VAMC, Topeka KS
15 years of Emergency Nursing/HAZMAT/CBRNE/Mass Casualty training
8 years served in USAF and USAFR
3 years of Flight nursing (Fixed wing) with deployments for FEMA
Currently Nurse Manager of Emergency Department.
Role in this response: Emergency Department nurse, newly turned Nurse Manager for the Topeka VA Emergency Department. Prior military and Flight training are valuable for contingency planning if the ED becomes saturated. Plans to set up Alaska tents in event ED becomes saturated. These tents can be set up by military units in a matter of hours when activated.
Laura Lavicoli, MD, FACEP
Department of Emergency Medicine
NYCHH Elmhurst
Associate Director
EMS/ Emergency Management Director
Assistant Professor
Icahn School of Medicine at Mount Sinai
Lieutenant London Woodward
Lt. Firefighter/Paramedic
Neodesha Fire/EMS Department
Kansas Task Force 4 Medical Specialist
Detective Specialist Dennis Canale, P.A.
Staten Island University
Hospital – Northwell Health
20 years NYPD law enforcement
14 years NYPD ESU (Tactical Swat/Rescue Team)
9/11 First Responder
Active Shooter Responder
NAEMT Affiliate Faculty
NYPD ESU Medical Training School Coordinator
NYS Department of Health Instructor Coordinator
Lead Tactical Medic for NYPD ESU, Multiple hostage, barricade, emotionally disturbed persons rescue, Offshore Medevac/Air Rescues.
Interview with Det. Canale, PA by Katie Couric
Yahoo Life interview with Det. Canale, PA
Henry A. Curtis, MD, FACEP, FAAEM
Stanford University School of Medicine
Immediate Past Chair ACEP Disaster Medicine Section
Clinical Assistant Professor
Department of Emergency Medicine
Keenan Fyfe, Firefighter/AEMT
Neodesha Fire/EMS Department
Emily Sagalyn, MD, MPH, FACEP, FAWM, DiMM
Renown Regional Medical Center, Reno, NV Emergency Medicine Physician
Stan Chartoff, MD, MPH, FACEP
Hartford Hospital/University of Connecticut
Hartford, Connecticut
Air Force Reserve Colonel
Team Rubicon Northeast Territory Medical Director
African Peacekeeping Rapid Response Partnership critical care course director Uganda
Hartford Hospital Emergency Department COVID-19 response
Team Rubicon - deployed to Navajo Nation for COVID-19 response support
Trained medical personnel involved in Uganda's COVID-19 response
Kristen Lockwood, RN
Emergency Department Christus Spohn Health Systems
Corpus Christi, TX
ER Registered Nurse
Johan Zamoscianyk, Emergency Department Technician
Medical University of South Carolina
Charleston, SC
EMT/first responder in NYC to 9/11
HazMat for Healthcare Instructor
Role in this response – Assigned to MUSC's mobile testing unit, in charge of this unit's Decontamination Unit. Will now be traveling the state of South Carolina to help other institutions set up mobile testing units.
Michael A. Gisondi, MD
Stanford University
Palo Alto, California, USA
Vice Chair of Education, Emergency Medicine
Emergency Physician, Medical Educator
Mike Searcy and K9 Zoom, Firefighter and K9 Search Specialist
Kansas City Kansas Fire Department Driver and Search and Rescue K9 Handler
KSTF 3 Rescue and Technical Search Specialist
K9 Search Specialist
16-year veteran of Kansas City Kansas Fire Department
11-year veteran of Rescue Division
10 Urban Search and Rescue or specialty deployments outside Kansas City in positions ranging from Team Leader to K9 Search Specialist
David F Toro MD, FACEP, FAWM, FAAEM
Mercy Health St. Rita's Medical Center, Lima, OH
Native Colombian
Residency trained at NYMC-Metropolitan in NYC
Fellow of the Academy of Wilderness Medicine
Adoptive New Yorker, Medical Educator, EM Residency Program Director in Lima, OH.
2019 ACEP X-TREME Instructor 2019
Station lead for 2 years at EMRA MedWars.
Role on COVID response: Founding program director at new residency program. Performing resident onboarding and new residency activities during this pandemic. Coordinating rotating residents from other departments amid the situation. Lectured at Wellness discussions for the hospital's residents to help deal with the stress, fears, and rapid changes this pandemic brought. Also, Front Line ED doc.
LtCol Jeremy Brandt, PA-C
Community HealthCare System, Onaga, Kansas, Frankfort Clinic
Studied at Kansas State University
Completed Physician Assistant program at St. Louis University
Master's degree in physician assistant studies, University of Nebraska Omaha
Licensed X-ray technologist, which enables the Frankfort Clinic, where he is the lead provider, to offer basic radiologic services.
Greater than 20 years of service in the Armed Forces and continues to serve as a Lieutenant Colonel in the Kansas Air National Guard 190th Air Refueling Wing, Forbes Field, Topeka, KS.
"I had the fortune to deploy to Iraq and serve with extraordinarily high-quality men and women in support of Operation Iraqi Freedom in 2004 with the 2-130 Field Artillery Battalion headquartered in Hiawatha, KS,"
Co-clinical advisor for the Northeast Kansas Healthcare Coalition
He loves helping people "as a PA, I would be positioned to return to the communities that helped shape me and the values that I hold today."
Justin Grisham DO, Emergency Ultrasound Fellow
Madigan Army Medical Center, Tacoma WA
Fellowship in Austere and Wilderness Medicine
My medical school (A.T. Still University of Health Sciences –Kirksville College of Osteopathic Medicine) had an awesome student-led Disaster Medicine elective.
Role in this COVID response - Emergency Department
William Chiang, M.D.
Wilderness Medicine Fellow
UCSF-Fresno, Fresno California
Grew up and trained in NYC.
Now in Wilderness Medicine Fellowship in Fresno
Returned to NYC to help with Emergency department staffing and patient care
Lillian Lockwood, MD, FACEP
Colmery-O'Neil VA Medical Center
Select Specialty Hospital Kansas City
ACEP Disaster Section Newsletter Editor
ACEP Wilderness and Disaster Medicine Liaison
Kansas Task Force Medical Team Manager and K9 Search Specialist
Kansas Search and Rescue Dog Association, Wilderness/Area K9 Search Specialist
Developed ACEP X-TREME Disaster and Wilderness Medicine Pre-Conference for ACEP 2019, Denver, CO
Super Typhoon Haiyan Disaster Response, Philippines
North East Kansas and Kansas City Metro Healthcare Coalition Clinical Advisor
Robert Flood, MD
SSM Health Cardinal Glennon Children's Hospital/Saint Louis University
St. Louis, MO
Division Director, Pediatric Emergency Medicine
Division Chief
Dov Frankel MD MSc FACEP
Greater Baltimore Medical Center, Baltimore Maryland
He has also developed short videos with hot topics on COVID
Role in this COVID response: ER Physician and community physician leader. Coordinating other physicians in the community to safeguard our community.
He can be found on Instagram @ed_professor