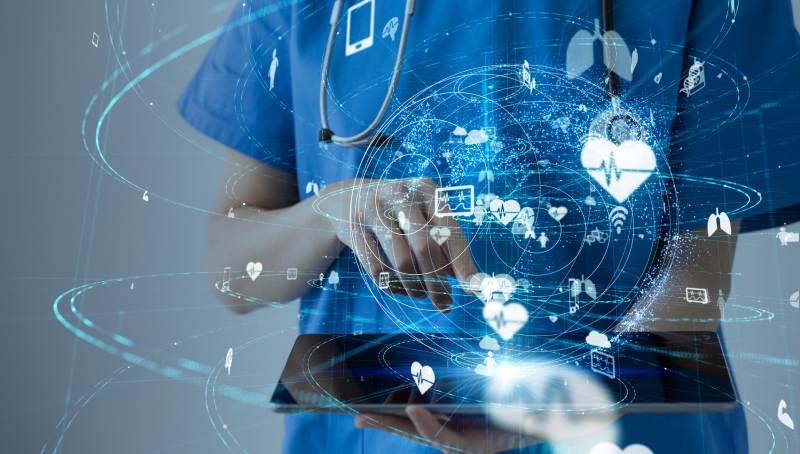 Tele-Disaster Medicine: A Conversation with Dr. Jarone Lee
Iyesatta Massaquoi Emeli, MD, MPH, FACEP
Dr. Jarone Lee, MD, MPH, FCCM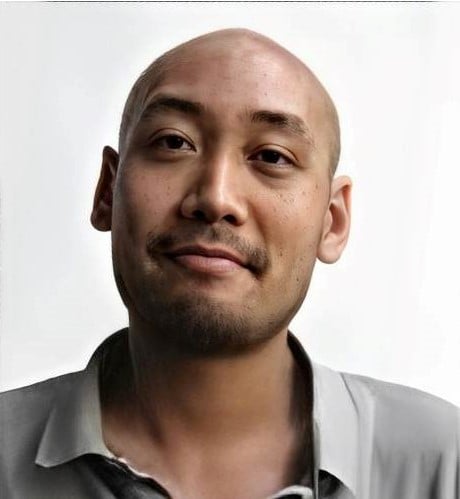 As the newsletter editor of the ACEP Telehealth section, I had the pleasure of interviewing Dr. Jarone Lee about the NGO he co-founded – Health Tech Without Borders (HTWB). HTWB is a global non-profit (501c3) organization that supports communities affected by sudden humanitarian emergencies. As an innovation hub, HTWB connects those in need of medical attention with vetted volunteer clinicians via online health intervention tools and offers targeted digital trainings to equip medical personnel with any additional education they might need. Since their inception, HTWB has helped more than 110,000 patients in regions of crisis to seek medical and psychological support and has facilitated targeted training for more than 2,000 clinicians.
We started our conversation discussing how COVID accelerated tele-emergency care.
Jaron Lee (JL): That is one of the silver linings of COVID – it showed that telehealth works, it works well for the right use cases, for the right patients, and in the right setup. Now in disaster medicine, humanitarian relief, and global health, everyone is trying to incorporate digital health. But they are where we were pre-COVID. For good reasons: it's still new. People are trying to figure out how to incorporate telehealth and what that will look like.
Iyesatta M. Emeli (IME): You and HTWB are figuring it out.
JL: We are doing it in a unique way. I am a disaster responder and I've been to multiple disasters, locally, nationally, and globally. Hurricane Irma was one of the disasters that showed me telemedicine/telehealth works. COVID showed me it works very well. During COVID, I got involved with the national emergency tele critical care network and saw that we could quickly build and deploy a telehealth response to a worldwide emergency. Separately, I met a great core group of folks in the digital health space – Marianna Petrea-Imenokhoeva, Hicham Naim, and Dr. Bob Arnot. Together, we comprise the executive board of HTWB, and came together to support Ukraine.
IME: What are the unique challenges and lessons learned from working in a war zone?
JL: There are many lessons learned. We put much of it into our NEJM catalyst paper. One thing I will say about the paper is that it made it look like we were well organized. As you can imagine, none of this was well organized. It was duct tape, bubble gum...
IME: Building the plane as you flew it...
JL: When we started it, we didn't know if this was going to work. We put out a call to action for tech companies and clinicians to come together to support Ukraine. We wanted to help however we could. The global community came together in a way I have never seen. Forty tech companies wanted to donate their product pro bono, and we got 800 clinicians and volunteers from 20 countries. Incredible, right? Putting that all together in a massive scramble, working with our NGO partners, we are now up to 110,000 consults to Ukrainians. Interestingly, even though it is a conflict zone, the principles of doing this work remain the same: it is about local community partners. For example, we went live with three companies. Two of them were seasoned telehealth companies based out of the European Union. The third company was a small start-up company, called Doctor Online - Ukrainian built; Ukrainians knew it, it had brand recognition. The other two had been around longer and our most active platform turned out to be Doctor Online, the local Ukrainian built telemed platform. True of all our projects, in Pakistan, Iraq, Mexico, soon in countries in Africa: the key is about local partnerships and buy in.
IME: This is a purely digital response, correct? No boots on the ground. What are the jurisdictional and licensure hurdles?
JL: Everything we do has to be above bar. We have to be sure we are credentialed and licensed. The good news is that the credentialing and licensing were worked out with the Ukrainian Ministry of Health. So that was, in many ways, easy. The interesting thing about this is that unlike clinicians from other countries, the first question we regularly get from U.S.-based volunteers is about malpractice coverage. Unfortunately, this is a commentary on our U.S. healthcare system.
IME: (laugh) I was about to ask: What is the malpractice coverage?
JL: The majority of our initial volunteers ended up not being US-based, because, unfortunately, a lot of us cannot get over the malpractice hurdle. Ultimately, it was up to the individual volunteers to find coverage, including speaking to their personal malpractice carriers. I am happy to report that our local malpractice carrier for my hospital, CRICO, decided early on to cover us in this effort.
IME: Is some of the work you do peer-to-peer, because that could circumvent the liability issue.
JL: For Ukraine, it's mainly direct to patient. We do also have peer-to-peer programs, webinars, and educational series. We did a mental health series, a burn series and we are working on a rehab medicine series. For Mexico, we're supporting an NGO (Global Response Medicine) that's running a few of the border clinics that are taking care of the refugees at the US Mexican border on the Mexican side. These consults are all peer-to-peer. There is a clinician deployed there, and it is like what I saw in Irma: you are there by yourself. It's kind of nice to have a whole hospital in your pocket, right? It's nice to have a reach back and have easy access to all the consults we are accustomed too in the hospital. As we think about our telemed programs in other parts of the world like Pakistan, Cameroon, Central African Republic, we plan to create it differently. These programs will focus on creating a local clinical workforce to take care of patients within their countries. This way the model will become sustainable, long-term.
IME: HTWB in Ukraine is heavily text based, which I think is important in a disaster where communications systems are fragile. Is this something that you will carry through to future projects in other parts of the world?
JL: In Ukraine a majority of our work is text-based but we always need the option of doing it all. We need a safe and secure platform with the ability to do the whole span: text based, asynchronous, audio video synchronous, knowing that needs evolve. One of our partners on the ground in Pakistan has been doing telemedicine to their rural areas via phone. It's just a phone. So it can be really low-tech. It doesn't have to be fancy. That's the cool part.
IME: We started out by talking about how COVID accelerated the growth of telehealth. I think it opened the doors globally to healthcare delivery digitally. In Ukraine, you had the advantage of having, already in place, a company with name recognition delivering digital care. What happens when there is a disaster in a country that does not have this type of pre-disaster digital infrastructure?
JL: Ideally, pre-response, we should have something pre-planned. I think that is the future. We've had some high-level discussions with folks at WHO and other places about digitizing their teams, digitizing responses. I'm sure our U.S. government is thinking about this. We need these plans setup pre-disaster. That's key: ideally, we invest in it now, have the technology ready, keep the lights on, and have the clinician base at the ready. If we don't have everything in place, it takes time to ramp up and we risk missing the window to support. In Ukraine, pre-war, it was already a very digitized country so that made our work much easier. But let's say it isn't like Ukraine. We have a process at HTWB to determine if and how we can help. For example, with the Turkey earthquake, we found a way to support them. We did a needs analysis, which includes: legal, credentialing, risk, safety, accessibility. Who do we know on the ground? Which NGO partners are already there? Because of our background and collective decades of experience in disaster response, we have many contacts already on the ground in these places. So we talk to them, figure out what their needs are, see how or if we can help. And that might not be direct to patient care. For example, in Turkey, we knew we could not get our clinicians credentialed in Turkey quickly enough to see patients, but we could support in other ways. We extended our mental health program called 3H, or helping healers heal, from Ukraine to Turkey. Another lesson from COVID – we clinicians need help too. And this is completely true of our Ukrainian providers. So we setup 3H, where we have mental health specialists specifically trained in crisis, who are working with clinicians and supporting them with everything from their emotional needs to additional clinical resources. Our 3H specialists spend most of the time unpacking the trauma that the mental health specialists on the ground are dealing with regularly. Many of them told us that they would have quit and stopped seeing their patients if they didn't have our program. We turned this program on in Turkey.
IME: When I hear what HTWB is doing, this purely digital task force, bringing a world of expertise to bear on a crisis – it makes so much sense. Connecting. It seems natural and necessary even though it is new. Should we see more of this?
JL: Everyone's doing it to some degree. Their focus – rightfully – remains on boots-on-the-ground deployments. HTWB can augment and add value to humanitarian responses digitally.
IME: To conclude, if some of our readers want to get involved, what would you suggest to them?
JL: We take volunteers of all sorts. At this point, we are fully volunteer-run, in-kind supported by our tech partners and rely on donations to continue our work. Beyond those 800 plus volunteers that I mentioned, we have volunteers from high school students to public health students. If interested, e-mail me directly (Jarone.lee@htwb.org) or e-mail our main account (wehelp@htwb.org). We need volunteers with all skills. I will warn folks that we are a small operation and HTWB is held together by bubble gum and duct tape.
IME: Well I am certainly excited to see and learn about all HTWB does from here. Importantly, I think you are providing a template for how this sort of digital humanitarian enterprise can be done. Thank you so much for your time and sitting down to talk to me today.
Jarone Lee, MD, MPH, FCCM is an Associate Professor at Harvard Medical School and the Vice Chief of Critical Care for the Division of Trauma, Emergency Surgery, Surgical Critical Care at Massachusetts General Hospital. He co-founded Health Tech Without Borders, Inc., a global non-profit organization, aiming to mitigate humanitarian disasters by leveraging digital tools and technology to provide immediate access to health resources. He regularly deploys to support federal disaster response as a Medical Officer for MA-1 Disaster Medical Assistance Team (DMAT) within the National Disaster Medical System (NDMS).

Iyesatta Massaquoi Emeli, MD, MPH, FACEP is a Distinguished Physician and Assistant Professor at Emory University. She serves as the Newsletter Editor for ACEP's Telehealth Section.