Considering the Past, Looking to the Future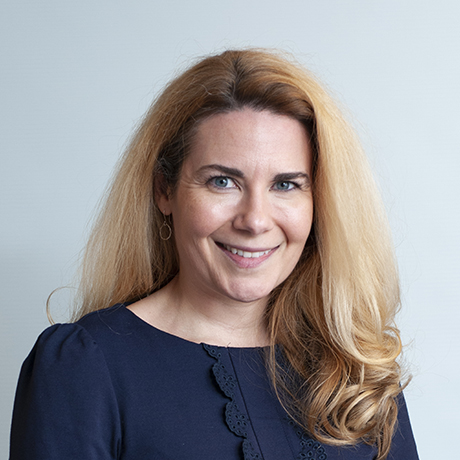 This fall, as I assumed the role of the chair of the ACEP Critical Care Medicine Section, I took a few moments to look back and consider not only my own path in emergency medicine-critical care medicine (EM-CCM), but also the path of our specialty. When I started residency in 2004, I had never heard of an EM-CCM physician. I enjoyed emergency medicine, but I will confess, I often enjoyed my critical care rotations even more. I met my first EM-CCM physician on shift while working in an acute area of the emergency department (ED). I was impressed with his skills in managing the critically ill patients, and I was shocked to hear that he had done a critical care fellowship. As soon as I heard that he had done so, I decided that I would do the same. My trajectory was set in that moment.
I rotated in the surgical intensive care unit (SICU) at Massachusetts General Hospital (MGH) as an elective during my third year of the EM residency. Our residency did our SICU time at another site, and the SICU at MGH had never had an EM physician set foot within its walls before. I received substantial skepticism and questioning comments. I'll never forget the night one of our patients went into atrial fibrillation and became unstable. I cardioverted him with the restoration of his blood pressure. I called my anesthesia critical care attending after the procedure (this was in 2006, after all!) and informed him. He asked, "How did you know how to do that?" I replied, "Well, I am an emergency physician."
I then went on to become the first-ever EM-CCM fellow at MGH, and the questions and comments about our suitability to do critical care persisted. When I signed up to do the fellowship, board certification was a far-off dream. We were hopeful (but not confident) that we would someday have a path. I consider those who came before me – when board certification seemed even less likely – and just marvel at their leap of faith.
Since that time, both locally and nationally, our subspecialty has come a long way. Each year, I beam with pride at the ABEM reported numbers of EM-CCM diplomates. To date, 196 are critical care boarded through the internal medicine pathway, 65 via anesthesiology, and 27 through the surgical pathway. Our colleagues provide invaluable additions to medical ICUs, surgical ICUs, neuro ICUs, and cardiac ICUs. Some of us even work in pediatric ICUs! Our contributions extend beyond the clinical, with numerous members of our community serving in administrative roles, leading ICU's, leading EDs, and even leading hospital administrations. Some of the greatest educators in EM are EM-CCM trained. EM-CCM physicians have made countless research contributions to the literature, providing insights to improve care in the ED and ICUs alike. In fact, many recent key articles in sepsis and mechanical ventilation have been authored by EM-CCM physicians. The duality of our training, depth of knowledge, and flexibility has allowed us to excel in every arena of medicine.
Yet for all these amazing accomplishments, challenges still remain. We continue to struggle to find dual positions, especially within academic medical centers, as finding adequate ICU time often remains a challenge. We may end up working twice as many nights, weekends, and holidays as our counterparts from other specialties, given that we have two jobs, two bosses, and two sets of requirements to fulfill. We may on occasion be marginalized as being not full members of any one department. All too often, the intrinsic value of EM-CCM physicians remains underappreciated by those with more traditional CCM training pathways. Few ICU positions are controlled by the ED, and financial factors over hiring, billing, and reimbursement only exacerbate resistance to cross-departmental hires.
It is clear that EM residency is excellent preparation for CCM, and EM-CCM physicians have a tremendous role to play in the future of critical care. We have to hold each other up, celebrate our accomplishments, and support each other through challenges. The ACEP Critical Care Medicine Section is an excellent way to do this. I encourage everyone to get involved. EngagED is an excellent site for communication and collaboration. If you have not used it, I encourage you to check it out. We are working on initiatives to improve employment opportunities by educating prospective employers and improving communications for those looking for jobs. We are developing new mentorship opportunities for trainees and junior faculty. I'm excited for the future of the Critical Care Medicine Section and EM-CCM as a whole. Our best days are still yet to come.
Susan R. Wilcox, MD, FACEP, FCCM