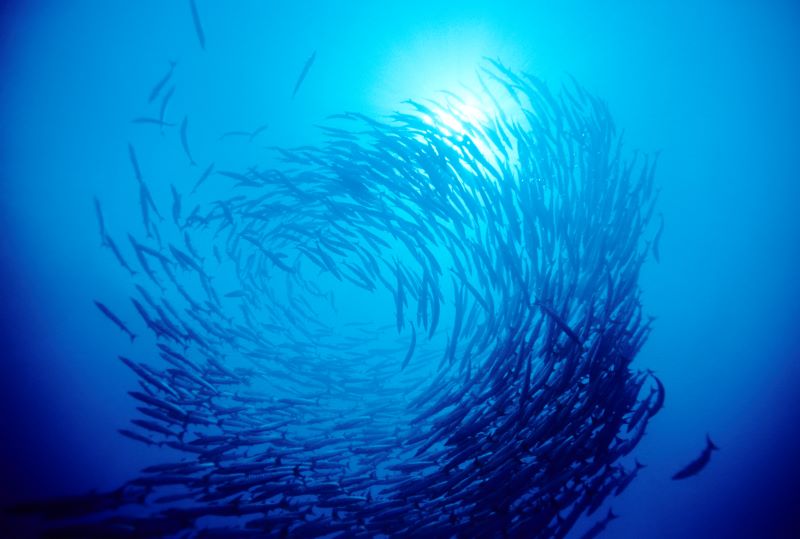 Fellows list 2022
Duke University School of Medicine, Durham, NC
Christopher Allen, MD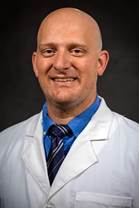 Medical Education: Saint Louis University
Residency: Emergency Medicine, Washington University, St. Louis, MO
Medical Specialty: Emergency Medicine
Dr. Allen began his medical career in the Navy as an Undersea Medical Officer working with Navy Divers at the Navy Experimental Diving Unit in Panama City, FL. After his time on active duty, he completed his emergency medicine residency and is now completing his fellowship at Duke University in Durham, NC. He spends his free time wrestling with his two children, struggling with his sourdough starter and dreaming of crossing oceans on a sailboat one day. He hopes assist to expand the availability of 24/7 chambers in the community through advocacy.

Isabelle Vallee, MD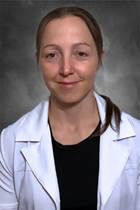 Hennepin County Medical Center, Minneapolis, MN
Samantha Lee, DO

Medical Education: William Carey University
Residency: Spectrum Health / Michigan State University
Medical Specialty: Emergency Medicine
Samantha has a special interest in critical care aspects of Hyperbaric Medicine and its application to traumatic brain injuries, arterial gas embolisms, and carbon monoxide toxicity. In her free time, Samantha likes to hike, attempt DIY projects, and travel to different countries to experience new foods and cultures.
Louisiana State University, New Orleans, LA
Brent Jones, MD

Paul Johnson, MD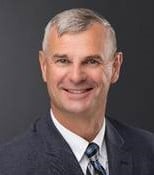 Dr. Paul Johnson obtained his medical degree in 1996 from University of North Dakota School of Medicine. He went on to complete family practice residency at St. Joseph's Regional Medical Center in 1999. Following this he completed a sports medicine fellowship at the Sports Medicine Institute in South Bend, Indiana. He worked at Queen City Medical Center and Spearfish, South Dakota from 2000-2003. He was part of a multispecialty group practicing family medicine in addition to sports medicine coverage for Black Hills State University and local high schools. His next job was at Sidney Medical Center in Sidney, Montana from 2003-2009. While in Sidney he was in solo family practice in addition to full time emergency room medicine coverage. He was the team physician for the local high school and other youth sports organizations.
In 2008, Dr. Johnson was commissioned into the US Army Reserve Medical Corps. He completed basic officer training at Fort Sam Houston in San Antonio Texas. He then performed medical responsibilities at Fort Wainwright, Alaska as part of his reserve duties. In 2009 he and his family located to Great Falls, Montana where he is currently practicing sports medicine. He is the medical director for the Orthopedic Center of Montana same day orthopedics.
In 2011 Dr. Johnson was deployed to Afghanistan. He received the Army Accommodation medal during his service. Shortly after his deployment, Dr. Johnson was approached by the Great Falls Police Department requesting medical coverage for their high-risk unit (HRU). He has developed expertise in tactical emergency medicine. He has participated with tactical combat casualty care (TCCC), tactical emergency casualty care (TECC), SWAT and Mountain States Tactical Officer Association annual training. Dr. Johnson is a member of the National Tactical Officer Association (NTOA) and the Special Operations Medical Association (SOMA). He is proficient with tactical Carbine, pistol, shotgun and SWAT tactics. He is a special Deputy with the Cascade County Sheriff's Department. He is a volunteer physician with the Great Falls Police Department HRU, volunteer physician with the Montana Department of Criminal Investigation SWAT.
2019 Dr Johnson transferred to the Montana Army National Guard and currently is the Medical Commander for the 1-189th GSAB Aviation Battalion and serves as the units Flight Surgeon
2021 Dr Johnson was accepted to the LSU Hyperbaric and Dive Medicine Fellowship and plans on using his training in his next clinical position

Lindsay Ballard, MD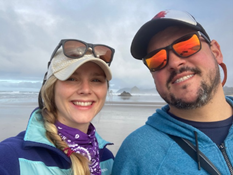 Medical School: Florida International University Herbert Wertheim College of Medicine
Residency: Oregon Health & Science University, now mostly board certified in Emergency Medicine
Fellow in Undersea & Hyperbaric Medicine at Louisiana State University
Dr. Ballard is a lifelong scuba diver and PADI scuba instructor. She enjoys the beach, hiking, skiing, diving and traveling with her husband and dogs.
SUNY Upstate Medical University, Syracuse, NY
Khalid Hararah, MD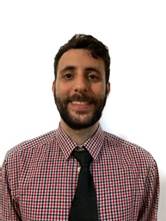 Medical Education: St. George's University School of Medicine
Residency: NYU Langone - Brooklyn
Medical Specialty: Family Medicine
Dr. Hararah is currently doing his Undersea and Hyperbaric Medicine fellowship at SUNY Upstate. He has a special interest in Hyperbaric Medicine and its applications in wound healing and tissue regeneration. He is also interested in Hyperbaric Medicine and its applications in sports recovery, scuba diving, aerospace and traumatic brain injuries. In his free time Dr. Hararah enjoys playing tennis, hiking, snowboarding and spending time with his family and friends.
San Antonio Uniformed Services Health Education Consortium, San Antonio, TX
Russell Gray, MD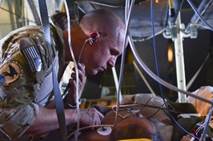 Dr. Russell Gray is the current Air Force Undersea and Hyperbaric Medicine fellow at Brooke Army Medical Center (BAMC). He previously served in the United States Marine Corps as an infantry squad leader before graduating from the University of Arkansas Medical Sciences in 2011. Prior to residency, he served as flight surgeon supporting multiple combat search and rescue units. After completing residency in emergency medicine at BAMC, Dr. Gray was the medical director for the 351st Special Warfare Training Squadron, Pararescue Schoolhouse.
UC San Diego, San Diego, CA
Ian Kirby, MD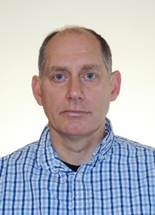 Medical School: University British Columbia
Residency: McGill University

Craig Kutz, MD, PhD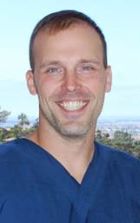 Medical School: Medical University of South Carolina
Graduate: Medical University of South Carolina
Residency: UCSD
Dr. Craig Kutz grew up a dairy farmer in Sheboygan, Wisconsin before playing collegiate football at MSUM. He completed physician-scientist MD/PhD training with focus in medicinal chemistry and cardiovascular physiology in Charleston, SC. Craig finished residency in Emergency Medicine at UC-San Diego Health where he simultaneously worked as an operational flight physician with local helicopter EMS. During residency, he received recognition by medical students for outstanding bedside teaching. Additionally, he achieved special distinction as a Fellow in Academy of Wilderness Medicine (FAWM) and certification in mountain rescue through Diploma in Mountain Medicine (DiMM). Craig became interested in diving medicine while working as an AAUS-certified scientific diver for the South Carolina Aquarium and strives for subspecialization in multiple areas of extreme/austere environments including undersea, high altitude, and space medicine. In his free time, he enjoys scuba diving, mountain/outdoor exploration and camping, recreational sports, riding his motorcycle, and is a general aviation pilot.

Evan Laveman, MD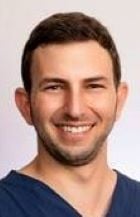 Medical Education: University of California Los Angeles DGSOM
Medical Specialty: Emergency Medicine
Evan Laveman is from Southern California, where he was a beach lifeguard and EMT prior to moving to Los Angeles to complete his medical education at UCLA, and then his residency in Emergency Medicine at Harbor-UCLA, where he was a chief resident. His past academic interests and contributions have focused on point of care ultrasound education, social medicine, event medicine, and medicine in austere environments. In his free time he enjoys surfing, backpacking, paddleboarding, and meteorology.
University of Pennsylvania Medical Center, Philadelphia, PA
Jonathan Romero, MD
Aurora Health Care, Milwaukee, WI
Jeremy Kessler, MD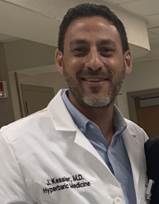 Originally from Queens, New York, Jeremy Kessler studied medicine at the Universidad Autónoma de Guadalajara, in Jalisco, Mexico and then completed a one-year internship at New York Medical College. Jeremy initiated residency in General Surgery at the University of Florida - Gainesville, and subsequently transferred into and completed a Rural Family Medicine residency at the University of Wyoming - Cheyenne. Jeremy has volunteered with the Himalayan Rescue Association in Nepal, assisting with setting up Everest ER at Everest Base camp. He also is certified as a Diver Medic Technician and has worked in Roatan, Honduras in the Cornerstone clinic at Anthony's Key resort focusing on scuba dive and hyperbaric medicine while treating the local Meskito Indians, who suffer from frequent dive related injuries. Jeremy set up a Pediatric/Adolescent medicine practice at the sleep away camp he attended as a youth, located in the Berkshire Mountains of New York State. He spent 5 years as medical director of this not-for-profit practice. Jeremy is a board-certified Family Medicine physician and has practiced both rural family medicine and in the urgent care settings of Cheyenne, WY, Roanoke, VA and Copake, NY. Jeremy completed his Wilderness Medicine fellowship at Virginia Tech Carilion Clinic School of Medicine in July of 2020 and since has transitioned to faculty with an academic appointment as assistant professor with Virginia Tech Carilion School Of Medicine. Currently Jeremy is doing a fellowship in Undersea and Hyperbaric Medicine at Advocate Aurora Health in Milwaukee, Wisconsin. He is passionate about teaching in both the austere and clinical settings. Presently, he has completed his SWR, AWLS, AIARE, Mountain Medicine, FAWM, Wilderness Lifeguard, Open water, and Advanced Open water scuba dive certifications. He has co-authored a chapter on the emergency treatment of submersion injuries which was published in the Corependium online textbook by Emergency Medicine Reviews and Perspectives. He enjoys being an instructor with the Blue Ridge Adventure Medicine group for courses such as WFA, WFR, SWR and AWLS. In his free time, Jeremy has been a medical and surgical brigade volunteer across Latin America, giving back to the underserved Latino population. Jeremy is an outdoor enthusiast and world traveler who tries to combine his love for climbing, surfing, diving, mountaineering while submerging himself in new cultures while exploring the globe.
Saira Khan, MD