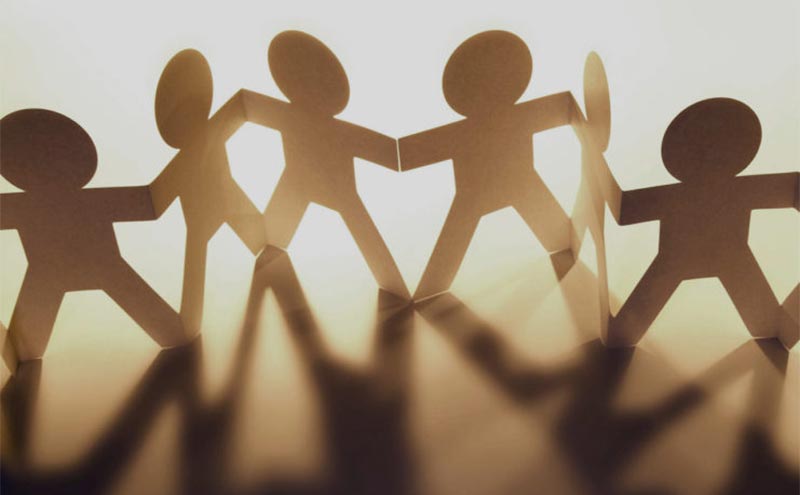 Meet the UHM Fellows 2018-2019
Duke University
Justin Allen, DO
Dr. Allen is originally from Hobart, Indiana. He graduated from Wabash College (B.A. in Biology) in 2011 and completed medical school at the Lake Erie College of Osteopathic Medicine (Doctor of Osteopathic Medicine) in 2015. He completed an internal medicine residency at Lakeland Health in Saint Joseph, MI in 2018 and is currently a fellow in undersea and hyperbaric medicine at Duke University Medical Center in Durham, NC. He will be pursuing a career as a full-time nocturnist at Duke Raleigh Hospital and will continue to practice clinical hyperbaric medicine part time. Outside of medicine, he is a competitive runner, part-time triathlete, and occasional snowboarder. Most recently, he finished 10th at the 2019 US Duathlon national championships and qualified for team USA for the 2020 Duathlon World Championships. He also enjoys traveling with his fiancée, Kaitlyn, who he will marry this December in Cancun, Mexico.
Maia Orabi, MD
Maia Orabi is a board-certified family physician from Aliso Viejo, CA. She received her MD from Wayne State School of Medicine in Detroit, MI. She completed an unopposed dual track program in Family Medicine and Chronic Disease Management, an exceptionally unique continuum of palliative and hospice care, at PIH Health in Whittier, CA. Her free time was spent voluntarily first assisting in the OR. She became chief resident and rebuilt the lecture curriculum, taught board review lectures, and designed procedural workshops. After graduation, she worked in underserved communities in urgent and primary care, while delving into the fascinating world of undersea and hyperbaric medicine through lectures, courses, and SCUBA diving. The combination of maritime and military avenues, physics, physiology, and wound care made the decision to pursue a fellowship an easy one. Research interests include traumatic brain injury. Before medicine, she had a lot of hobbies. Now, she enjoys whale watching, remote places, good humor, and most other things. Her favorite line is "Time to come back down to Earth."
---
Louisiana State University
Patrick McEldrew, MD
Dr. Patrick McEldrew is originally from Baltimore, Maryland and enlisted in the Navy shortly after graduating from high school where he completed 2nd and 1st class dive school. After medical school at Uniformed Services University, an internal medicine internship, and the Navy Undersea Medical Officer Program, he was assigned to submarines. Then after a family medicine residency, service with the Marine Corps, and an isolated duty assignment at the British Indian Ocean Territories in Diego Garcia, Dr. McEldrew returned to undersea medicine to again serve with submarines. After retiring from the Navy in 2014, he moved to Athens, Alabama where he worked in a rural farming community as a primary care physician with a practice that included wound care and outpatient hyperbaric medicine. Dr. McEldrew went to New Orleans for the LSU Undersea/Hyperbaric Medicine Fellowship to gain experience with critical care and inpatient hyperbarics, as well as to learn the principles of clinical hyperbaric research. He and his wife, Jean, have been married for 34 years. They have three children and six grandchildren. They enjoy gardening, creating a back-yard wildlife habitat, and photographing wild birds.
---
SUNY Upstate Medical University
Aurel Mihai, MD
Aurel Mihai completed his undergraduate degree in aerospace engineering at Boston University and then studied medicine at Ross University. He completed a family medicine residency at St Joseph's Health in Syracuse, NY and stayed on in Syracuse to specialize in undersea and hyperbaric medicine. He enjoys diving recreationally and working with local divers to improve knowledge of dive physiology and safety in the community. In particular, he is interested in finding ways for aging divers and those with comorbidities to continue enjoying the sport and to continue participating in public safety and research activities underwater without taking on excessive risk. He finds the conjunction of physics, physiology, and technology in hyperbarics and undersea medicine fascinating and satisfying in itself, as well as in its capacity to help people, and he takes every opportunity to teach patients, peers and anyone with an interest in the community.
---
United States Air Force School of Aerospace Medicine
Lt. Col. (Dr.) Joni K. Hodgson, DO
Lt. Col. (Dr.) Joni K. Hodgson is the graduating fellow in Undersea & Hyperbaric Medicine at Brooke Army Medical Center. Lt. Col. Hodgson received her Doctor of Osteopathic Medicine from the Oklahoma State College of Osteopathic Medicine in 2007 and completed a traditional osteopathic rotating internship at Doctor's Hospital in Massillon, Ohio in 2008. After internship, she became a flight surgeon at Vance Air Force Base (AFB), Oklahoma, supporting the pilot training mission. While stationed at Vance AFB, Lt. Col. Hodgson deployed to Joint Base Balad, Iraq as a flight surgeon for six months, where she was responsible for ensuring patients could be evacuated safely from the theater. During her time at Vance AFB, she had the opportunity to evaluate pilots with decompression sickness. This experience forged her interest in undersea & hyperbaric medicine. After her time at Vance AFB, Lt. Col. Hodgson started her family medicine residency at David Grant Medical Center. After completing residency, she was stationed at Randolph AFB as a flight surgeon supporting the instructor pilot training mission. While at Randolph, she filled in as chief of aerospace medicine for six months. After fellowship, Lt. Col. Hodgson will stay as staff in the undersea & hyperbaric medicine service, hoping to become the fellowship program director. Lt. Col. Hodgson is married to former Air Force pilot turned airline pilot, Mark Thompson, with whom she has two beautiful daughters, Alice and Claire.
---
University of California San Diego
Nikki Agostinelli, MD
Nikki Agostinelli originally hails from Pittsburgh, PA but is NOT a Steelers fan! She has spent most of her adult life in NYC, which will always be home to her. Nikki has been scuba diving for over 20 years, and underwater is her favorite place to be. She is a triathlete and has completed five full-distance Ironman races. When Nikki is not working, diving, or training, she is hanging out with her very energetic pup, Olive, and doing yoga for balance. She likes most outdoor activities, exploring new places and sights, and traveling as much as she can.
Brenna Derksen, MD
Brenna Derksen is a new graduate from the UCSD emergency medicine residency program. She attended medical school at the University of Arizona and obtained her undergraduate degree from the University of Iowa. She is interested in advancing her SCUBA certifications and diving experiences. She is an avid dog lover and is enjoying life in sunny San Diego.
Neil Donner, MD
Neil Donner was born and raised in Los Angeles California. He completed his undergraduate degree in physiology at the University of California at Davis, his medical degree at USC-Keck School of Medicine, and his emergency medicine residency at UCSF-Fresno. Neil has spent the last decade practicing emergency medicine in the Seattle area. During this time, he developed a special interest in hyperbaric medicine and wound care. Neil is excited to return home to Southern California and to attend UCSD for fellowship training. In his spare time, he enjoys outdoor activities, music, classic cars, and spending quality time with his family.
Charlotte Sadler, MD
Fellowship Director, Undersea and Hyperbaric Medicine
Assistant Professor, Emergency and Hyperbaric Medicine
Department of Emergency Medicine
University of California, San Diego
---
University of Pennsylvania
Zachary Gaskill, DO
Zack grew up in northern Delaware. He attended the University of Delaware where he studied biology and medical humanities. After graduation, he proceeded to Lake Erie College of Osteopathic Medicine in Erie, PA. Moving back to the Philadelphia region, he completed his PCOM family medicine residency in Norristown, PA. Upon completion, he received additional training at his undersea and hyperbaric medicine fellowship at the University of Pennsylvania. He is excited to be staying on as an attending within the UHM department at the University of Pennsylvania.