Letter From the Chair Elect
Dr. Brian Springer
Chair Elect - Section of Tactical Em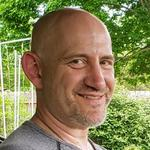 Back in the mid-aughts, if anyone asked me if I would ever be Chair for the ACEP Tactical Emergency Medicine Section, I would have looked at them like they had a third eye. I finished my military service before I entered medical school in 1994; six years in the Marine Reserves to include deployment in Desert Storm. I had served my time; I was done being in uniform. Following residency and sports medicine fellowship, I was happily ensconced in my role as academic faculty at Wright State University and was the Chair for the relatively new ACEP Sports Medicine Section. Although I was profoundly affected by the events of 9/11, and while the concept of the "tactical athlete" drew me to the care of law enforcement and EMS, I had no thoughts of getting mixed up with all those crazy tactical physicians i.e. "Docs with Glocks."
Silly me. It was early in 2005 when I struck up a friendship with a federal agent doing homeland security consulting with WSU. We discussed, among other things, the Marine Corps, sports injuries among SWAT operators, and the pros and cons of the 1911 pistol platform. Then came the bait: "Hey doc, the team is training at the range next week. Why don't you come out and join us? Free ammo." I bit, and they had me hooked. A few months later, I was back in a vest and helmet, waiting for the team to initiate a high-risk warrant service, and wondered to myself "how did this happen?"
Since then, things moved startlingly fast. I immersed myself in the realm of tactical and law enforcement medicine. I graduated from CONTOMS EMT-T class #98. My involvement with multiple agencies grew deeper, along with my efforts to involve residents and faculty. In 2009, along with John Wightman and JR Pickett, I helped establish the WSU Division for Tactical Emergency Medicine. Through Colonel Wightman, I became acquainted with John Wipfler and helped with edits on ACEP's Tactical Medicine Essentials. I took on the role of tactical medical director for the Ohio Tactical Officers association, now one of the largest SWAT organizations in the country. And to better understand and serve law enforcement, I got my commission, humping it through the academy at the ripe old age of 46.
When John asked me to jump on as his section Chair-Elect, I could not have been more honored. These past two years working with him, Dominique Wong, Keegan Bradley, and our ACEP representatives have been challenging but worth it, reflected by our recent Section awards for member service and newsletter. I will keep that momentum going. As I have long since learned, we are so much more than "Docs with Glocks" (or 1911's, for that matter) and do so much more than the medical support of SWAT. My first actions as Chair will be to push through our Section's name change. Tactical and Law Enforcement Medicine far better reflects what we do. It acknowledges our broad array of skills and knowledge. Our fledgling work on establishing law enforcement medicine as an emergency medicine subspecialty rests firmly on making this change. When there is an issue, ACEP needs to address what touches on law enforcement, our Section members should be the FIRST people they approach for guidance and expertise.
I look forward to serving you these coming years. I have great people working with me. I reserve my highest expectations for all of you, our Section members, to loan us your deep insight, experience, and ideas. Please welcome "Tactical and Law Enforcement Medicine" to ACEP. This is just the beginning, with the best yet to come.
Brian