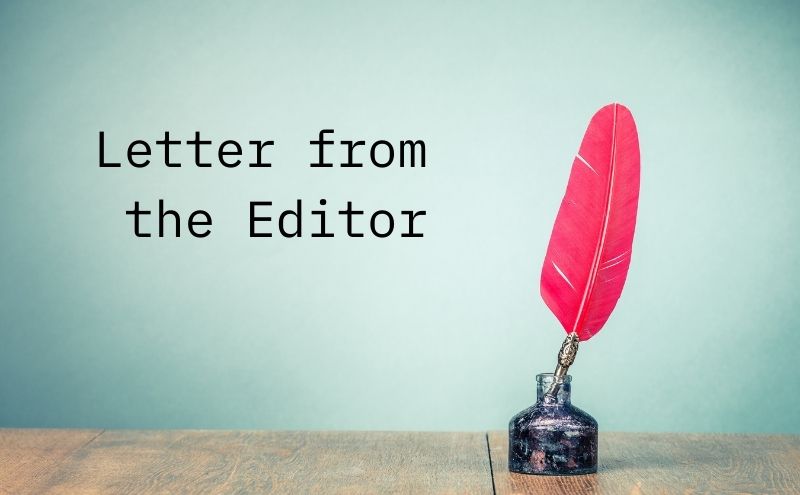 A Look Back: TEMS Section Newsletter and Webinars
One thing I appreciate most about my current emergency medicine position is the strong sense of "team" Strong teams form in other high stress, high stakes settings, like SWAT and the military. In my experience, finding a team that consistently performs is a rarity. Despite the pressures of hospital politics, staff and drug shortages, and electronic medical record headaches, my team of nurses, physicians, respiratory therapists, and others always comes together over sick patients and gets the job done.
The ACEP TEMS Section leadership is another one of those teams. Together with Dr. John Wipfler, Dr. Brian Springer, Dr. Keegan Bradley, and ACEP's Deanna Harper and Rick Murray, this team has forged friendships and accomplished much.
My ACEP TEMS Section "career" began when I naively replied to a request for someone to edit the newsletter. Unprepared for the role, this team taught me the ropes, from suggesting potential authors, to providing editing guidance (turning hamburger into filet mignon – Brian), to writing articles to fill in gaps. Deanna and Rick polished the newsletter format and website, making it appealing and accessible. With grace and a (virtual) smile, Deanna helped with our last-minute deadlines, edits, and mistakes. Rick was a wellspring of knowledge and professionalism. With their help, we have published a quality quarterly newsletter.
Another significant accomplishment of this team is the regular production of tactical and law enforcement webinars. At the time of this writing, the ACEP TEMS Section has hosted 11 webinars, for a total of 8.0 hours of CME. The webinars were led by subject matter experts and covered a range of fascinating and relevant topics such as: getting involved in tactical medicine; tactical officer fitness and health; management of the agitated patient; operational skills; and ethical considerations in tactical medicine. At the close of each webinar, Q&A and discussion time allowed for valuable information sharing and networking among participants. From residents new to tactical medicine to experienced providers, almost 300 physicians interested in TEMS participated in these webinars and the post-webinar discussions. The webinars and the newsletters are available on the ACEP TEMS and ACEP TEMS Members Only section page for on-demand viewing. I encourage you to check them out.
Lastly, I want to thank the Section members for my opportunity to serve as Newsletter Editor. I appreciate your contributions, your gracious understanding of the edits made to your articles, and your feedback and suggestions. I am looking forward to seeing the next editor's work!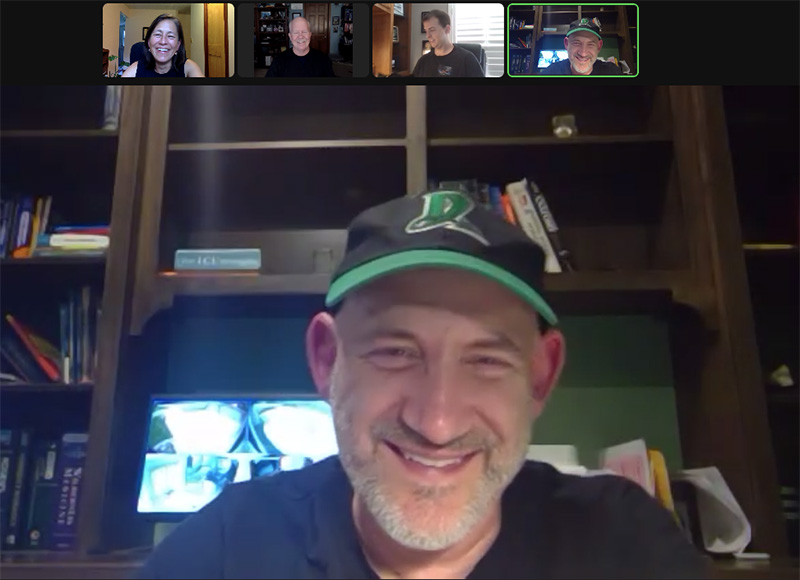 From large center picture clockwise: Dr. Brian Springer, Dr. Dominique Wong, Dr. John Wipfler, Dr. Keegan Bradley. One of many planning and strategy Zoom calls.
Dominique