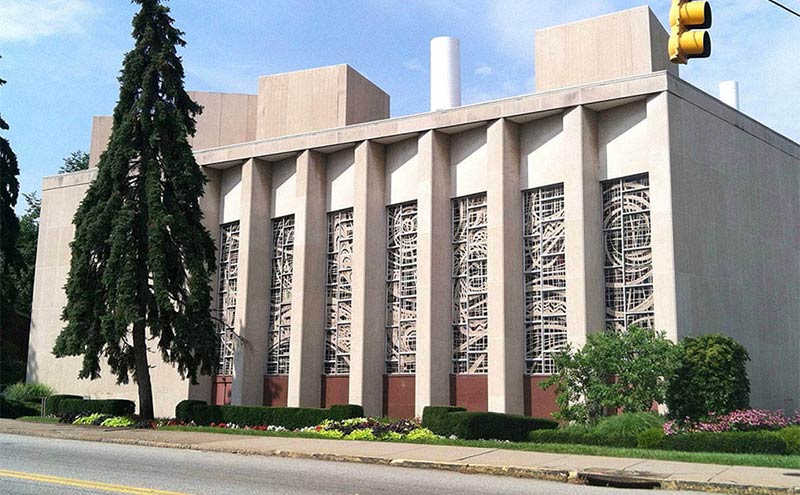 After Action Report and Lessons Learned – Tree of Life Synagogue - Pittsburgh, PA
This article will present a detailed after-action report of the Tree of Life Synagogue shooting that occurred on October 27, 2018 in the Squirrel Hill district of Pittsburgh, Pennsylvania. The entire response to the incident lasted approximately 2 hours and resulted 11 deaths and 7 wounded victims (this included 2 patrol officers and 2 SWAT officers) who were able to be extricated to local trauma centers. Many of these wounded victims would likely have died had it not been for the rapid treatment and evacuation by Tactical Emergency Medical Services (TEMS) operators embedded with the responding SWAT teams.
TEMS is a well-founded and strongly supported (including by the National Tactical Officers Association) program that is becoming the standard of care for most law enforcement around the country. Immediate benefits to such teams include medical threat assessment creation, pre-deployment team preventative health care, reduced layers of communication and handoff, and immediate point of injury medical care.
Following this standard of care, in 2011 the city of Pittsburgh EMS division enrolled 16 EMT- Paramedics into SWAT basic and SWAT advanced courses. All passed selection and all were subsequently integrated into the SWAT team. In addition to their daily duties as city paramedics they are required to attend 16 hours per month of SWAT/TEMS training, and maintain a certain percentage of deployments. Also, the mission tempo for the team is relatively high with approximately 100 missions per year, as such they are constantly working with and embedded in the SWAT team.
The individual first aid kits (IFAKs) issued to all SWAT operators are standardized as are the tourniquets (TQs). These are purchased through Activity Group USA. The TEMS medics also carry similar IFAKs but augment this with additional medical gear.
In recent years the Pittsburgh SWAT team has responded to 2 Civilian Public Mass Shooting (CPMS) incidents with the most recent being the Tree of Life Synagogue. This is a rough outline gathered from the EMS side of the operation and does not include exact information in regard to law enforcement radio traffic or time stamps.
Timeline – Condensed
09:55 – Call received at Public Safety Answering Point (PSAP) as an Active Shooter at the Tree of Life Synagogue. Local police patrol units and medic units dispatched to the scene. It was unclear how long the CPMS event had been occurring but was believed to be under 2 minutes, an important point as a study by the FBI of active shooter incidents between 2000-2013 found that most (~70%) last less than 5 minutes, and 1/3 less than 2 minutes. This is important because it means A LOT of critical victims develop fast, and the benefit of TEMS is immediate medical attention that would otherwise be delayed and possibly result in deaths rather than wounded.
09:57 - EMS requested a Rapid Activation Team call out. Initial EMS response to this plan includes: 1 District Chief, 5 medic units, 2 EMT ambulances, 2 rescue trucks, mass casualty unit, field physician plus a level 1 Allegheny county Mass Casualty Incident (MCI) response of 5 ambulances and 1 supervisor.
09:58 – Active911 app alerts SWAT team and TEMS personnel to CPMS event. The message transmitted was "GUNSHOT - SERIOUS HEMORRHAGE, ACTIVE SHOOTER IN BUILDING."
09:59 - Two separate police patrol units arrived and engaged the gunman as he attempted to leave the synagogue. Both law enforcement officers (LEO) incurred injuries during the exchange. Request from EMS at that time was to have both injured officers brought out to a distant warm zone secondary to concern for immediate scene safety.
10:00 - Unofficially both adult level 1 trauma centers were notified via text and phone by SWAT team physician concerning the CPMS event. Neither trauma center, for unclear reasons, officially activated their MCI protocols. They did; however, unofficially follow their respective MCI protocols.
10:02 - Initial Medic Command and staging area established on scene but unable to identify a Police Incident Commander. 5 medic units arrived in the next 4 minutes.
***Unclear as to timing but local LEOs and initial SWAT team operators form an Emergency Entry Team (EET), enter the building and exchange gunfire with the shooter.***
10:07 - Medic unit transported 1 LEO (patient 1) with GSW to the left wrist to level 1 trauma center.
Patient 1:
Left wrist GSW dressed with non-commercial pressure dressing
MARCH assessment revealed addition right upper leg wound and TQ applied
Wounding to EMS contact = 8 minutes
Wounding to ED arrival = 12 minutes
10:08 - TEMS medics began to arrive on scene.
10:10 - EMS District Chief established formal command and requested medic units stage at their location. Also established EMS operational channel. Still unable to identify a Police Incident Commander or establish Unified Command. Multiple LEOs also stage at this location and a Rescue Task Force (RTF) is formed.
10:12 - Second injured LEO (patient 2) evaluated by EMS and non-emergently transported. 3 additional medic units have arrived in the interim.
Patient 2:
Lacerations to the face with simple bandage applied
MARCH assessment with no additional injuries revealed
Wounding to EMS contact = 13 minutes
Wounding to ED arrival = non emergent transport
10:15 - RTF unit at medic command location pushed downrange. They are held in a cover position outside the structure.
10:20 to 10:30 - SWAT and TEMS personnel arrived at the scene from multiple directions. This led to the creation of 2 separate EETs (EET1 and EET2) and deployment to separate entrances of the synagogue. Both EETs had TEMS embedded. These two teams were not part of the initial group of LEOs that entered the synagogue and exchanged gunfire with the shooter.
10:32 to 10:33 - Both EETs entered the synagogue via separate and distant entrances and began clearing their respective areas. EET1 noted multiple deceased victims upon entry via remote assessment and later corroborated via physical exam. Many victims had obvious non-survivable injuries, but several unknown individuals could not be assessed for safety reasons on initial entry. EET2 discovered several civilians hiding and had them escorted out of the synagogue.
10:35 - Civilian (patient 3) noted to be alive after EET1 TEMS medics were cleared to push forward and asses the injured civilian. Patient found to be alive. Multiple police vehicles were blocking egress route delaying transport once patient 3 was extricated.
Patient 3
GSW to lower abdomen
MARCH assessment with no other wounds identified
Immediately extricated by TEMS
Wounding to TEMS contact = unclear but initial 911 call to contact was approximately 40 minutes and EET entry to contact was 3 minutes
TEMS contact to ED arrival = 13 minutes
Wounding to ED arrival = approximately 53 minutes
10:36 - EET2 pushed towards EET1 and more civilians with non-survivable injuries noted on remote assessment. One unknown civilian (patient 4) noted to be alive after TEMS EET2 team cleared to assess the civilian.
Patient 4
GSW to the right arm with TQ placed
MARCH assessment with no other wounds identified
Patient extricated to SWAT armored vehicle and transferred to mutual aid ambulance once this could be coordinated
Wounding to TEMS contact = approximately 41 minutes
TEMS contact to ED arrival = approximately 29 minutes
Wounding to ED arrival = approximately 70 minutes
10:50 - Both EETs link up and form a cohesive unit and continue to push through the structure. TEMS established a casualty collection point (CCP) as close to the remaining unknown part of the structure as safely possible and retained multiple SWAT operators on over-watch. Prior to the SWAT team making entry into the building TEMS had established the CCP at medical command.
10:51 - Unified command established
10:55 - SWAT makes contact with the shooter. Initial reports of shots fired and officer down as well as officer wounded transmitted. SWAT operator (patient 5) required rapid officer down rescue and then carried to the CCP established by TEMS. Wounded operator delivered to the entire TEMS cadre in under 45 seconds from time of wounding. Transport to level 1 trauma center was initially delayed for multiple reasons that will be discussed in the lessons learned section.
Patient 5
Armor and helmet rapidly removed en route to the CCP by fellow operators and TEMS
MARCH assessment with multiple injuries being addressed simultaneously by multiple
TEMS medics and TEMS physician
GSW to the head dressed with pressure dressing
GSW to the neck was a grazing wound and no interventions performed
GSW to the left upper extremity required 2 TQs placed
GSW to the left lower extremity with TQ placed
GSW to the right lower extremity with TQ placed
GSW to the buttocks noted with no intervention performed
Rapid extrication via megamover
Wounding to TEMS contact = less than 45 seconds
TEMS contact to ED arrival = 19 minutes
Wounding to ED arrival = 20 minutes
10:56 - Second wounded SWAT operator (patient 6) was unable to move to the CCP because of his position and the gunfight still ongoing. He moved to an area of relative safety and noted he was bleeding profusely from his right wrist. He did not have his issued TQ with him. Another SWAT operator applied his issued TQ to patient 6 but could not achieve full hemostasis with one TQ. Regardless, patient 6 deployed his sidearm and entered back into the fight.
11:07 - Reports of actor wounded and barricaded. Also radio confirmation of second wounded operator continuing to bleed but still in the fight.
11:13 - Second wounded SWAT operator (patient 6) able to move to CCP and be assessed by TEMS.
Patient 6
GSW to the right wrist with TQ properly applied but not achieving hemostasis
Second TQ applied without hemostasis being achieved
Hemostatic agent and pressure bandage applied with hemostasis achieved
MARCH assessment with no additional wounds noted
Patient ambulated out to ambulance
Wounding to TEMS contact = 18 minutes
TEMS contact to ED arrival = 38 minutes
Wounding to ED arrival = 56 minutes
11:25 - Shooter (patient 7) surrenders and taken into custody.
Patient 7
GSW left arm with TQ applied
Left hip wound packed with hemostatic agent and bandage applied
Left arm continued to bleed so hemostatic agent and pressure bandage applied
Wounding to TEMS contact = approximately 20 minutes
TEMS contact to ED arrival = 41 minutes
Wounding to ED arrival = 61 minutes
11:30 - Third SWAT operator (patient 8) noted to be having difficulty hearing out of his left ear
Patient 8
Operator had an NFDD deflagrate approximately 1 foot from his head and was having decreased hearing out of the left ear
No acute interventions required, and he followed up with ENT outpatient
11:31 - Reports of possible IEDs inside the structure as well as the shooters vehicle. All units and individuals staged in the warm zone pulled back
11:51 - All potential IEDs inspected by Explosive Ordinance Disposal declared safe 12:03 - Structure and scene declared safe and cleared by SWAT command.
Lessons Learned:
Multiple SWAT operators were found to not have their IFAKs and tourniquets when inspected by TEMS personnel at the request of SWAT team physician after the CPMS event. The police component of the SWAT team is roughly 45 members in total with only 5 being full- time. Consequently 40 members of the team split their time between standard daily operations where they are normally assigned in addition to SWAT team activations. Thus they have multiple armor sets/configurations (tac heavy, tac light, clandestine, patrol) that they don and doff often. Due to budgetary constraints the officers are not issued IFAKs and TQs for each armor set. Officers will frequently move their IFAKs and TQ between armor sets. Many times this leaves the operators without IFAKs and TQs because of the need for rapid response and forgetting to transfer their medical gear. Operators will also sometimes keep IFAKs and TQs in the cargo pants pocket opposite their thigh rigs, again exposing them to forgetting to transfer gear when changing uniforms.
Recent trauma literature suggests differences in wounding patterns that are considered survivable when comparing modern combat theatre and civilian public mass shooting (CPMS) incidents.* Interestingly the two injured SWAT operators both suffered from extremity hemorrhage amenable to C-TECC/TCCC training, with the extremity hemorrhage similar to combat theatre preventable death injuries. We only had an n=2 but further analysis would be interesting. While the vast majority of extremity injury in combat is from IEDs, the type of armor used during SWAT operations protects most of the thoracoabdominal area and head thus it exposes the extremities and face/neck areas to injury. This makes extremity hemorrhage control extremely important. No official autopsy reports were available at the time of this writing but on-scene observation of civilian wounds closely matched injury patterns in other CPMS events recently published. This validates TEMS medical training in C-TECC algorithms and specialized medical equipment carried.
Despite properly medically trained operators and TEMS medics, both SWAT operators wounded in the shooting required multiple tourniquets on their wounded limbs. In both instances the TQs were properly placed, tightened, inspected, re-tightened and then a secondary TQ was deployed. The issue and lesson learned is multifactorial. As previously discussed, the operators sometimes will not have their IFAKs or TQs on the armor they are wearing. In addition, all operators are only assigned one TQ each. Thus the potential for lack of adequate medical equipment exists. One operator suffered an arterial injury, did not have a tourniquet with him and was isolated from TEMS personnel for ~18 minutes due to active gunfire and juxtaposition to the rest of the team. Had a fellow operator not been with him and used his TQ the results could have been catastrophic. The city is currently working on funding to outfit each operator with multiple TQs and IFAKs.
TEMS elements deployed as far forward as safely possible saved lives. Patient 3 initially thought deceased until TEMS was cleared to perform hands-on assessment. He arrived at the closest level 1 trauma center with a heart rate of 125 and blood pressure of 50/palpation. He spent 4 minutes in the trauma bay and was taken to the operating room where trauma surgeons were greeted with greater than 2 liters of hemoperitoneum. He would have died on scene with standard EMS model. In the instance of the most critically injured SWAT operator, only 45 seconds went by between him being shot multiple times and being delivered to the TEMS cadre whom were staged 30 feet away. He already had his armor removed and helmet taken off prior to the hand-off to TEMS. Immediate point of injury care was started by the embedded SWAT physician and a full compliment of TEMS medics. This allowed for a full MARCH algorithm assessment and treatment in less than 3 minutes with exfiltration and transport immediately afterward. Despite the rapid treatment, transport and delivery to a level one trauma center he arrived hypotensive and minimally responsive. Had there been a delay at any point in the chain of treatment it is the author's belief he would have died. In addition, the TEMS cadre addressed two other patients with potentially life-threatening extremity hemorrhages. Both could have easily resulted in death had the injuries not been addressed in a timely fashion.
On scene medical equipment was not accessed. The Tree of Life congregation had recently undergone 'Stop The Bleed' (STB) training and had a fully stocked STB kit directly underneath an AED near a main entrance of the facility. Likely wounded civilians on scene were unable to access the kit due to the ongoing danger of the shooter moving through the structure repeatedly. The kit was placed in a very advantageous and visible location, but this unfortunately meant it likely presented a danger for those wanting to approach and access it.
Training pays off when it sucks. The military and law enforcement arena abound with clichés but one that proves true more often than not is 'The more you sweat in peace time, the less you bleed in war.' We have a multidisciplinary TEMS cadre with experts in high angle rope rescue, river rescue, moulage, etc. One example, when we train with new 'movement' equipment and we are ready for final evolutions we will use the heaviest operators available. They get carried for hundreds of meters, up and down stairs and through tundra. It sucks. On the day of the synagogue shooting it was one of our heaviest operators (that we commonly use in training because of his size) that was critically injured. There was absolutely no delay and no difficulty moving him down 3 flights of stairs and to a waiting stretcher.
*References available on request
Keith Murray MD, FAWM, FACEP
Clinical Assistant Professor of Emergency Medicine
University of Pittsburgh Medical Center - Mercy Campus
Medical Director Pittsburgh SWAT
Medical Director University of Pittsburgh SERT