Taking Big Leaps in 2023 - Letter From the Chair
Brian L. Springer, MD, FACEP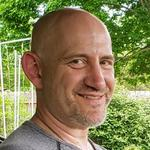 Dear Section Members,
Good day, everyone! I hope that you all enjoyed the holidays. Hard to believe, but here we are at the start of 2023. I can tell you this: it is going to be a great year for our Section and for Tactical and Law Enforcement Medicine Professionals. Here are some of the many great things ahead:
First, get ready for another year of terrific discussion and top-tier education as our Section webinar series continues. We have some terrific speakers lined up, and if you cannot catch the webinars live, we will have them available at our website. If you have a topic you would like to present, or an item for discussion for one of our webinars, please reach out and we will work on making it happen.
Second, our Section members and leadership continue to advance the cause of Tactical and Law Enforcement Medicine as a distinct knowledge branch, separate from (but integral to) EMS, occupational medicine, and clinical emergency medicine practice. With the membership and board approving our name change, we now move to make these changes visually within the section pages renaming as TALEMS. We remain engaged with ABEM to lay out our next steps: subspecialty versus focused practice designation. There are distinct pros and cons to each, and our hope is to find the ideal solution that creates appropriately trained emergency physicians ready to better serve our law enforcement partners and the public at large. I know I may sound like a broken record saying this, but if you want to see first-hand the social determinants of health, watch what police officers deal with every day on their job to serve and protect our citizens. Poverty, crime, racism, unequal access to resources, and on and on. The fact that most law enforcement agencies do not have a medical director is a huge mistake that we need to rectify. As emergency physicians, no one is better suited to care for police and ensure that police care properly for themselves and others.
Third, we need to expand our outreach and influence within ACEP. The steps taken by John Wipfler and others to enhance our Section (improved webpage, newsletter content, webinars) were hugely successful, as noted by the awards sent our way by ACEP. I have every intention of maintaining that degree of excellence, and I also want us to have better communication with our colleagues within ACEP (EMS, Disaster, and Social to name but a few) as well as with other important players such as IACP and NTOA. To do so will require your participation, so feel free to raise your hand anytime to help us out.
Thanks as always to my fellow Section leaders and ACEP support staff: Dr. Wipfler, Dr. Bradley, Dr. Wong, Dr. Ackerman, Rick Murray, and Deanna Harper. I look forward to working with you this coming year, as the clock spins and ultimately brings us together at the Scientific Assembly in Philadelphia. Thank you, Section members, for your support and participation. Keep up all your outstanding work.