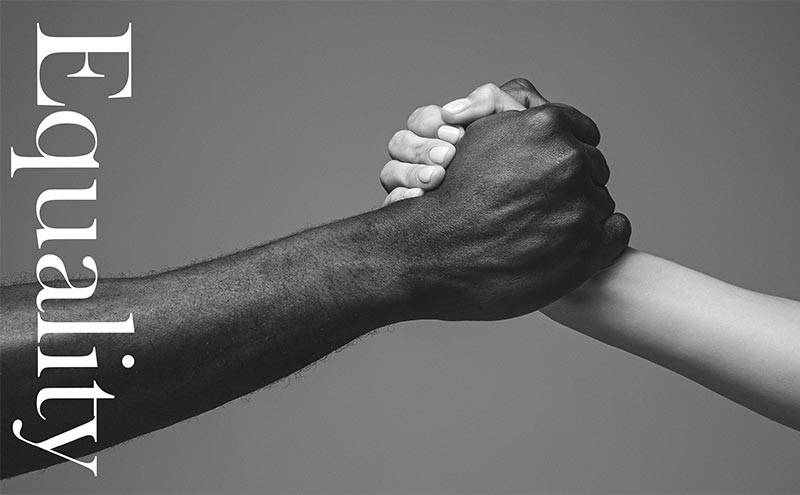 The Tale of Two Pandemics - How Systemic Racism Affects Residency Training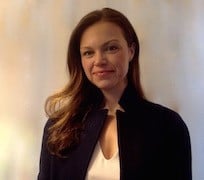 I was two months into my second year of residency the first time I removed a taser from a patient. Despite being early in my career, the scene that transpired was one I was already accustomed to: an African American patient with a complex medical and psychiatric history escorted to the ED by police. Later that shift, another patient who required physical restraint yelled, "I can't breathe" as security and emergency staff attempted to de-escalate him.
It was three months after George Floyd spoke those same words as a police officer kneeled on his neck. It was five months after police killed Breonna Taylor, an EMT, in her own apartment. Earlier that spring, I ran 2.23 miles in honor of Ahmaud Arbery, who was shot on his own run in his neighborhood. That June, my hospital joined with many across the country in the White Coats for Black Lives movement as residents, fellows and attendings took a knee in solidarity against systemic racism and healthcare inequality. After the protest, we got up and went back to work.
Two defining issues have transformed my residency training: a global pandemic and systemic racism. Undoubtedly, the two are intertwined, as the rise of COVID-19 across America has highlighted the inequalities of our healthcare system. African American and Latino patients are three times more likely to become infected with COVID-19 than Caucasians and are twice as likely to die from the virus compared to whites (1). Mortality also appears to correlate with the affluence of the hospital system, as staffing ratios, equipment availability and patient care capacity may drastically vary between private health organizations and public safety nets, as was shown in New York City at the height of their pandemic (2).
During this public health crisis, emergency physicians took up the mantle and demonstrated our true leadership. Despite overwhelming and uncertain disease, a lack of personal protective equipment and a direct threat to our own health we continued to serve our patients and communities. I myself contracted COVID, as did many other emergency physicians throughout the country as we chose to put ourselves on the frontlines of a pandemic.
However, I cannot help but reflect on how our response as a profession has differed between COVID and health inequality. It is one thing to take a knee, run a few miles and state that we stand against systemic racism, but what happens next?
As a resident, I recognize how pivotal our answer to that question will be. What we learn as trainees guides our practice throughout the rest of our careers. Just as we must learn the practice of emergency medicine, we must also learn what it means to be a physician leader.
As a resident, I believe our next steps could be three-fold. First, we must recognize and name the inequalities of the system in which we work. I believe that this must be done at a local and national level. While some physicians may say that they "do not see color" and that they treat all patients equally, refusing to acknowledge the history of racism within the medical profession and its effects on modern day patients only helps to propagate a system of systemic racism and health disparities (3).
Secondly, we must enhance our education on systemic racism, implicit bias and health disparities. As a resident, I believe that including these topics into residency curriculum is essential and will shape our perception of patients for years to come.
Thirdly, we must improve the diversity of our own workforce. While COVID has halted our typical residency interview season, as all interviews must be held remotely, I believe that we may use this as an opportunity to interview a more diverse applicant pool. Interviewing across the country for residency positions is financially difficult and provides limitations to those applicants from disadvantaged backgrounds. By removing the financial barriers of interviewing, residency programs have the ability to attract a greater number and more diverse pool of applicants.
Emergency physicians are leaders in healthcare, our communities and our nation. The COVID-19 pandemic has showcased our strength and bravery to the world. We have rapidly progressed in our knowledge and practices to wrestle a novel pandemic, and I believe the same skills can be applied to health inequity. I am ready to demonstrate to the nation how emergency physicians lead not only in medical advancements, but also in social injustice.
References
Oppel, R., Gebeloff, R., & Rebecca, K. (2020, July 05). The Fullest Look Yet at the Racial Inequity of Coronavirus. Retrieved September 4, 2020
Evans, M., Al., E., Author Affiliations From the National Institute on Aging, Loscalzo, M., Others, R., D. F. Gudbjartsson and Others, . . . Ehre, C. (2020, July 16). Diagnosing and Treating Systemic Racism: NEJM. Retrieved September 11, 2020
Brian. (2020, July 01). Why Surviving the Virus Might Come Down to Which Hospital Admits You. Retrieved September 11, 2020
Additional Resources
Oppel, R., Gebeloff, R., & Rebecca, K. (2020, July 05). The Fullest Look Yet at the Racial Inequity of Coronavirus. Retrieved September 12, 2020
Ojo, A. (2020, June 12). Racism In Medicine Isn't An Abstract Notion. It's Happening All Around Us, Every Day. Retrieved September 12, 2020
Winfield, A., Schindlbeck, M., & Smith, L. (2020). Additional Strategies for Underrepresented Minority Recruitment. Annals of Emergency Medicine, 75(2), 313-314. doi:10.1016/j.annemergmed.2019.10.016
Caitlin Farrell, DO, MPH
Baystate Medical Center
University of Massachusetts Medical School-Baystate
Emergency Medicine Resident Physician