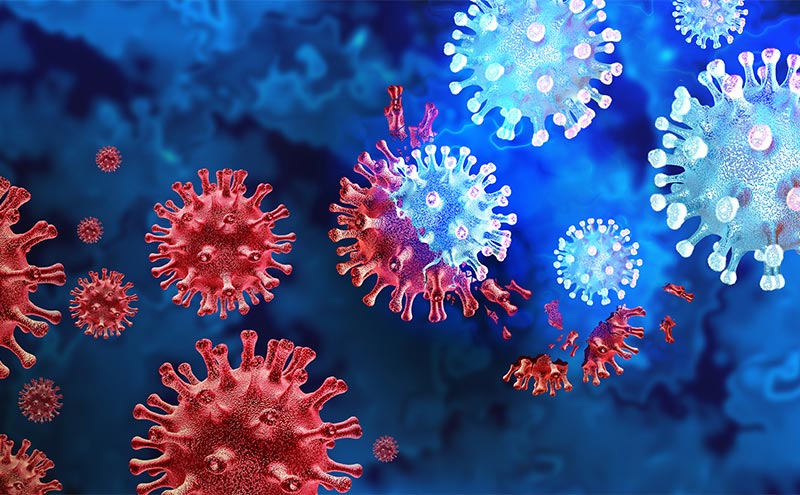 Ten Things We Learned from Covid-19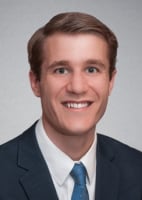 Covid-19 has truly changed so many different aspects of our lives. Simple things like getting a haircut, eating at a restaurant, or even travelling have become much more complicated. That being said, the world has learned an immense amount on how it can overcome a pandemic. In our lives, emergency departments, and hospitals we have overcome many barriers during this time.
1) Technology
With the presence of covid-19, we have seen an explosion of technology being used for patient care. Tele-health has become a front and center method of health care. Primary care physicians/providers have all embraced using technology to help care for their outpatient visits and also limit their own exposure. Most hospitals have implemented a no visitor policy; however, there have been a few exceptions.
In my emergency department, we have used tablets to help patients communicate with their families and also keep them updated on the patient's condition. In addition, our specialists have been able to provide us consultations that at the beginning of covid would have been challenging to coordinate.
2) Personal Protection Equipment
Living in such a large country with lots of resources, I think most of us would have not imagined having such a shortage of PPE. This pandemic has shown most of us how hard our supply chain works and how valuable of a resource PPE is. Many hospitals have shown that staff who wear PPE, have a significantly reduced risk of acquiring covid-19. It was disheartening to see so many healthcare workers scrambling or having to improvise to locate PPE. I definitely admire our businesses who stepped up to donate and even reconfigured their manufacturing to help produce PPE for our frontline workers. A prime example has been the Charlestown Face Shield Project who built and donated over 30,131 face shields to hospitals, EMS, and other essential workers.
It has been great to see our communities embrace using masks to help protect each other. Preventing transmission and physically distancing were key components in many of the early states recovering more rapidly from covid-19. This is making things very inconvenient, but collaboratively we can defeat this.
3) Team
Emergency Departments rock! So many obstacles were thrown our way during the initial months of covid-19. However, the hard work, determination, and relentless work of our staff, really made a difference. Furthermore the teamwork from our inpatient teams, respiratory therapists, techs, lab technicians, supply chain, spiritual services, interpreter services, radiology teams, and hospital leaders were vital to our success. Without everyone pushing their limits, and having the same vision, the first few months of covid could have truly devastated us. But, everyone stepped up and a lot of our insecurities slowly faded away.
4) Mental Health
Even when we are not in a pandemic, we tend to put mental health needs in the background. Unfortunately, covid-19 has caused a lot of grief in families, and we have lost colleagues due to the stress. Heroes like Lorna Breen, helped so many patients, but at times we neglect to care for ourselves. Thus, supporting our colleagues and asking how they are doing more frequently was in many of our repertoires compared to previous days. However, more work is needed on this in the future.
5) Ever-changing learning
I still vividly remember seeing patient oxygen saturations drop rapidly in the emergency departments. Very early in the covid-19 process, most of us were very quick to intubate these patients as we were seeing a large number of patients deteriorate on the medical floors/ICUs and need an emergent intubation. However, later many experts realized that there were other non-invasive therapies that could have similar outcomes. As many of us know, many different medical treatments/medications were trialed in different countries, but often their efficacies were controversial.
6) Teaching is hard
A lot of us love to teach. This could be in a hospital setting, classroom setting, or multiple different avenues. However, teaching our children at home while working full time was rewarding and challenging. Furthermore, trying to teach our residents, medical students, advanced practice providers, and others was also difficult. In addition many of us wanted to teach procedures, but with the complexity of covid patients and also the potential risk of contacting covid, we had to significantly limit our students' exposure.
7) Appreciate the simple things
I asked my 6 year old son what most impacted him with covid-19. He mentioned that he had to learn how to remain calm, and this is a long road. I get it: being in the house most of the day, limiting play outside, and not having in-person interactions can make any of us feel bonkers. However, I sincerely cherish the bike rides we went on, teaching him how to play Mario-Kart, doing homework with him, and all the hugs I got after I came home from work! This has been an adjustment for all of us, and we have to appreciate the things we have going for us such as health, a place we can call home, and food (as some of these things have been difficult for many of our friends and neighbors).
8) Remote learning
Remote learning is not perfect, but it was great to see my son and daughter's faces when they saw their teachers and friends on their web-based education learning plans. Our teachers were really dealt a hard task in such an abrupt manner. And for this we truly appreciate their out of the box thinking, and enthusiasm for our children's learning. This type of learning has also been difficult for our future physicians and APPs, as remote learning does limit certain aspects of education.
9) Decreased Emergency Department visits
Covid-19 significantly decreased our ED visits, in some instances up to 50% of our normal volume. Our communities did a good job of staying home. However, at times people delayed seeking care and that drastically impacted their health. Patients eventually found to have acute renal failure, worsening mental health, heart attacks, strokes had decided to stay home to prevent exposure to covid-19. We were able to see fewer collision, and in some areas violent crimes decreased (but this was not universal)1. There were concerns of potentially worsening child abuse and domestic violence.
10) Testing/Vaccines
There have been tremendous breakthroughs and improvements in covid-19 testing. Many of us remember when it took almost a week to get results for a covid-19 test. With the assistance of in-house labs as well as additional companies, we have been able to make testing much more efficient. More advances are needed in testing, but in such a short time we have come a long way.
According to Boston Childrens Hospital, the fastest vaccine developed to date has been for mumps, and that took four years2. Labs did have some data from SARS in the past, but there have been amazing developments in covid-19 vaccines in such a short time. Trials for the covid-19 vaccine are already underway, and some of these may be "fast-tracked" by government help so that we can protect our citizens.
Thank you to everyone doing their part in keeping our communities safe. Masks help protect you and the people around you. We have truly seen people working together towards a common goal! As I have told others in the past, we are all healthcare workers right now: staying at home, physically distancing, and wearing masks, could save someone else's life that you don't know. Thank you to my frontline workers, you are our family!
Kocher, Keith, Macy, Michelle. "Emergency Department Patients in the Early Months of Coronavirus Disease 2019 (Covid-19) Pandemic-What Have we Learned." Jamanetwork.com 9 June 2020. Learn More
Fliesler, Nancy. "Getting a Covid-19 vaccine as fast and as safely as possible." Discoveries.childrenshospital.org. 12 June 2020. Learn More
Sundeep M. Shukla MD MBA FACEP
Section Chair