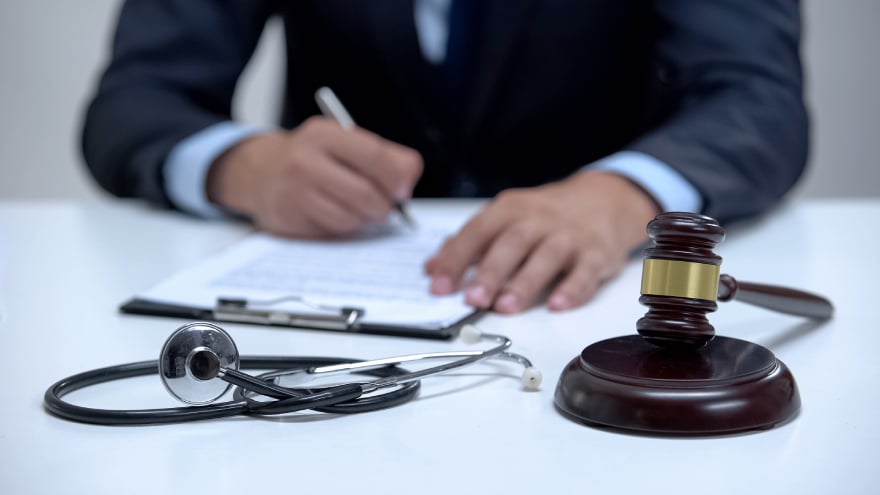 Smart Documentation and the Mystery of EM Lawsuits: What is our real risk?
"Smart Documentation and the Mystery of EM Lawsuits: What is our real risk?"
By Michael B. Weinstock, MD.
On April 24, 2023 I gave a webinar called "Smart Documentation and the Mystery of EM Lawsuits: What is our real risk?" for the medical legal section of ACEP, highlighting some ways we can "use legal action to make patients safer." Here are some of the important takeaways:
Lawsuits:
· Most EPs will be named during their career (75%), but most suits will be dropped or dismissed or withdrawn (68% in one large study)
· Only a small percentage of lawsuits will go to trial (7%) and at trial usually the verdict is for the defense (85-90%)


How much time do we spend documenting?
· Per an EM study (Hill RG et al) and IM study (Sinsky C et al) we spend 2 hours documenting for every 1 hour with patients to the tune of 4,000 mouse clicks per shift!


Why are physicians sued?
· The most common reason for legal action is failure to diagnose
· A good bedside manner and appropriate documentation may help avoid a lawsuit
· The median time from visit to filing a lawsuit is 15 months
· Average time to resolution is almost 17 months
· Cases which go to trail are almost 4 years from bedside encounter to completion and verdict from trial


What are the four elements of malpractice?
· Physician has a duty
· Physician breached the duty
· There was harm
· Harm was caused by the breach of duty (causation)
Per Weinstock: "Medical malpractice is not simply missing the diagnosis. It is poor data gathering (H&P +/- testing) and poor medical decision-making."


What are five broad themes to keep patients safe and physicians out of the courtroom?
· Correlate the chief complaint with the 'question' being asked
· Ensure the HPI… is the history of present illness (and not only PMH and SH)
· Document the physical exam objectively
· Use the medical decision-making (MDM) as a 'hard stop'
· Ensure, upon discharge, that the patient understands if there is 'diagnostic uncertainty' and discharge instructions are 1) action and 2) time specific
"Don't practice defensive medicine, but evaluate and document in a way that is defensible"
This webinar is intended to educate providers on malpractice claims involving patients seen by clinicians in the emergency department, participants will be introduced to the current literature, review recent data on malpractice claims and settlements, examine provider documentation approaches, and discuss controversies in the setting of the new documentation and billing format. A live Q&A and discussion of action items and future directions for emergency medicine providers will follow the presentation.
About Michael Weinstock, MD
Mike is an emergency medicine physician and Director of Research at the Adena Medical Center and Professor of Emergency Medicine, Adjunct at the Wexner Medical Center at The Ohio State University. He is the risk management section editor for EM RAP, and the executive editor for the new podcast UC MAX (part of the EM RAP family of products) and has been the principal investigator for original research published in JAMA and Annals of Emergency Medicine and is the risk management section editor for CorePendium. He is the author of the Bouncebacks! series of books. Michael has practiced medicine nationally and internationally, including volunteer work in Papua New Guinea, Nepal, and the West Indies. Research interests include ED evaluation and management of chest pain, patient safety, EM medical education, and of course, Bouncebacks!