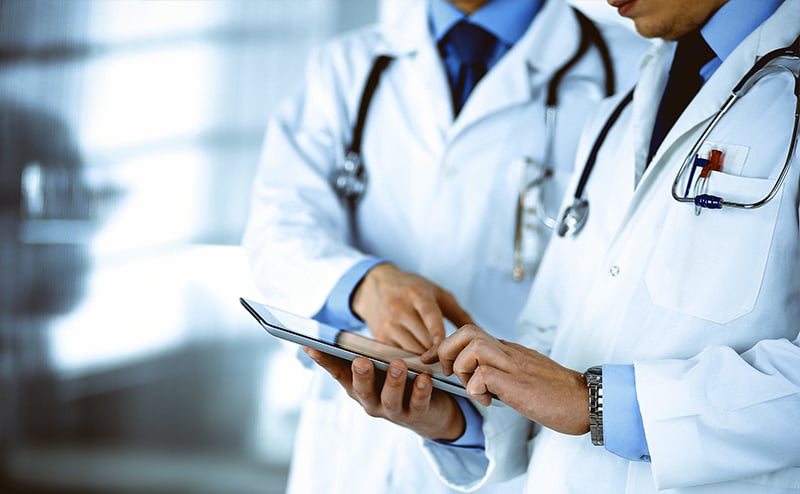 Closer to ABEM Standards Than Any Other Exam Prep
We believe that efficient and effective board prep is achieved by actively practicing what you'll encounter on exam day. That's why we model PEER questions after the ABEM writing process by starting with "The Model of the Clinical Practice of Emergency Medicine," which includes more than 1,000 conditions, procedures, and skills in 20 EM Model categories. Because ABEM expects emergency physicians to demonstrate cognitive expertise in all 20 categories, we ensure PEER covers the topics most relevant to both the exam and your practice.
PEER Pearls Designed to Help You Retain the Important Details
We ask our authors to provide key takeaway pearls for each topic. We then transform that information into vibrant, meaningful visual summaries that you can use to brush up on key facts, as flash cards to study the most pertinent details, or as notes during the exam. We have created an entire library of these study aids and have organized them by key categories and presentations, and further by the clinical process of emergency medicine—diagnostic studies, diagnosis, management, procedures, and more. These images provide quick and easy references to vital information gleaned from practicing emergency physicians.
High-Quality Questions and High-Yield Feedback to Ensure You're Prepared for Success
Each question focuses on one physician task, but we provide multiple questions per topic that cover the entire clinical process

—from presentation to disposition

.
Our answer choices are all plausible so that each corresponding explanation conveys valuable information.
Each question is carefully reviewed and edited by multiple practicing emergency physicians to achieve an unparalleled level of quality.
Our content is weighted by topic according to ABEM's examination blueprint to ensure you're prepared and confident on exam day.
PEER is the best source to prepare emergency physicians at any stage of their career, for any ABEM exam.
Mobile-Friendly Design, so You Can Study Anywhere
PEER products are designed to be easy to use anywhere you want to study. The mobile-responsive interface ensures that you can answer questions on the go, access PEER Pearls from your phone or tablet, zoom into photos and figures to see the details, and launch the online references to learn more on the topics.
Why Trust PEER?
PEER has prepared generations of emergency physicians to pass ABEM exams. There's a reason why senior residents and attendings choose PEER when they want to get serious about studying for the boards. Whether you're prepping for the ITE, initial certification exam, MyEMCert exam, or AEMUS exam, PEER is all you need for success.