Return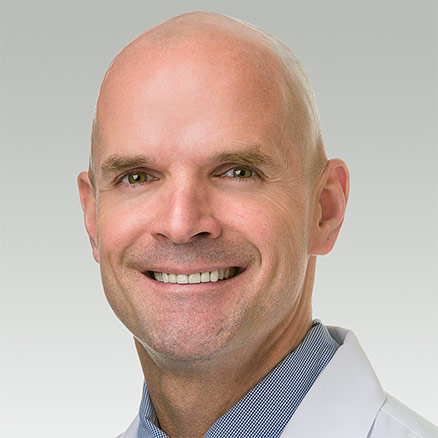 John Bailitz, MD, FACEP
Strategic Director, PEER
John Bailitz, MD, FACEP, first contributed to PEER (Physician's Evaluation and Educational Review in Emergency Medicine) as a content editor and contributor in 2014; he then assisted in the conversion of the print product to an online platform for PEER IX in 2016. Dr. Bailitz has served as strategic director for PEERprep for Physicians, PEERprep for Programs, and PEERcert+ since 2019. From 2014 to 2017, he also served as chair of the ACEP Online Education Committee.
Dr. Bailitz is vice chair for academics and an associate professor for the Northwestern Medicine Feinberg School of Medicine in the Department of Emergency Medicine, and he also serves as system-wide POCUS (point-of-care ultrasound) education director for Northwestern Memorial HealthCare. He earned his doctor of medicine degree from Northwestern University Feinberg School of Medicine; completed a transitional internship at Northwestern University, McGaw Medical Center (Evanston Northwestern Healthcare); and completed his residency training at Cook County Hospital Emergency Medicine Residency Program, Chicago. Dr. Bailitz practices emergency medicine at Northwestern Memorial Hospital in Chicago, Illinois.
As secretary of the ACEP Emergency Ultrasound Section, Dr. Bailitz and his team were consistently recognized for outstanding online newsletters. As chair of the Emergency Ultrasound Section, Dr. Bailitz rewrote the original bylaws for the section to improve member involvement; he updated the Training and Proficiency material for the ACEP Policy Statement Ultrasound Guidelines: Emergency, Point-of-care, and Clinical Ultrasound Guidelines in Medicine; and he helped lead the team that wrote the ACEP Policy Statement Guidelines for the Use of Transesophageal Echocardiography (TEE) in the ED for Cardiac Arrest, which established emergency physicians as leaders in TEE.
For his leadership and mentoring, Dr. Bailitz received a Lifetime Achievement Award from the ACEP Ultrasound Section in October 2018. In addition, he served as chairman of the ACEP Educational Meetings Committee, where he coordinated the curriculum for the ACEP Scientific Assembly Jubilee. Beyond ACEP, Dr. Bailitz has authored multiple articles and handbooks and now serves as a reviewer and editor for several journals, including Annals of Emergency Medicine, Western Journal of Emergency Medicine (WestJEM), JAMA Network Open, and Journal of Education and Teaching in Emergency Medicine (JETem). He also served as an oral board examiner for ABEM and an organizing committee member for the Social Media and Critical Care Conference. Dr. Bailitz is currently president of the Society of Clinical Ultrasound Fellowships.