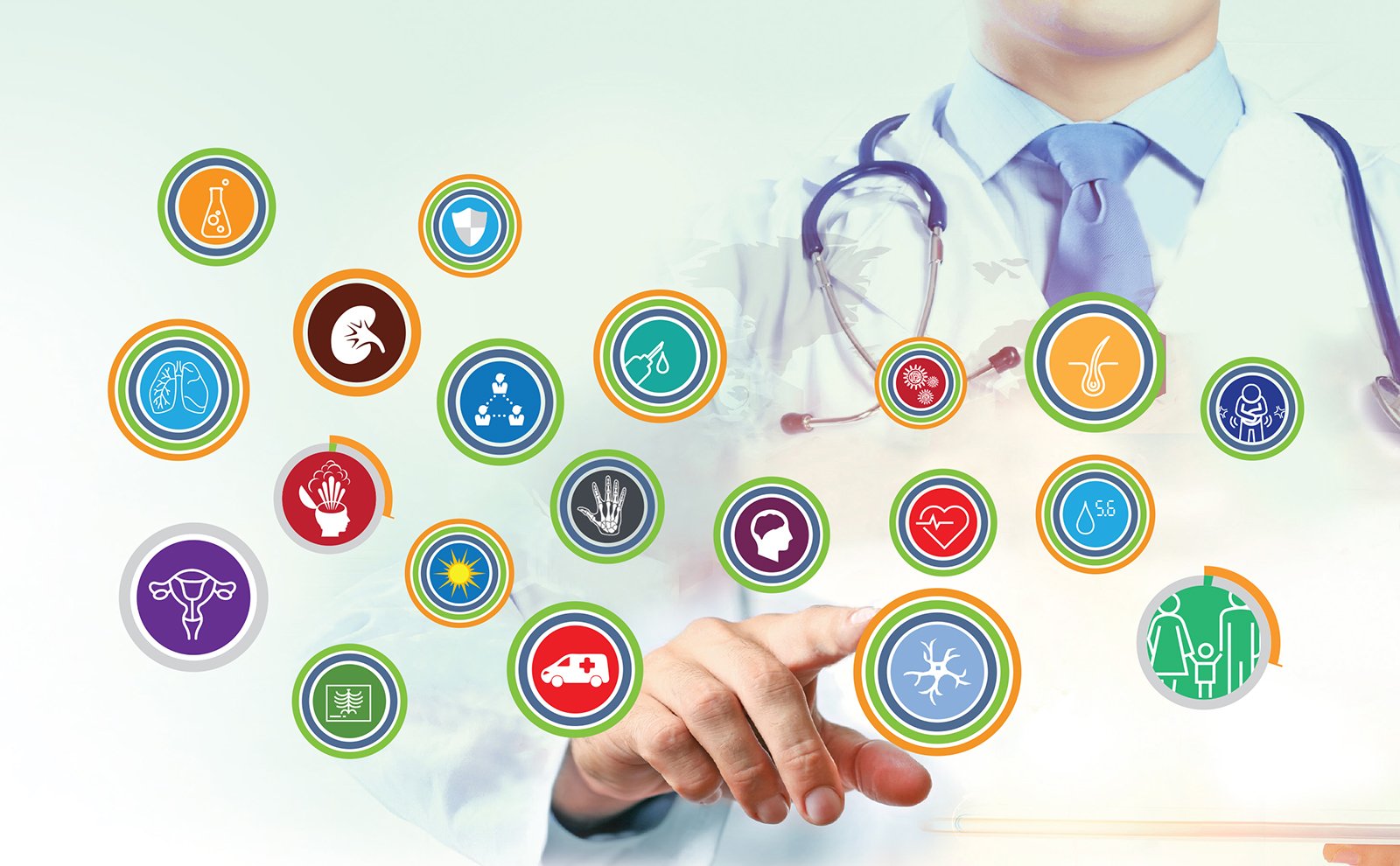 When Will PEER X Be Released?
If you used PEER IX to pass your boards, you may be wondering: When will PEER X be released? Great news! PEER has been completely revamped and relaunched over the past 2 years. However, because of the ever-changing landscape of emergency medicine, ACEP has reorganized PEER questions into a suite of online products aimed at each specific ABEM exam required for becoming and staying certified. So, while there will be no "PEER X," ACEP and PEER still have everything you need to meet your individual learning goals.
To choose the right PEER product, start by asking: Which exam am I planning to take?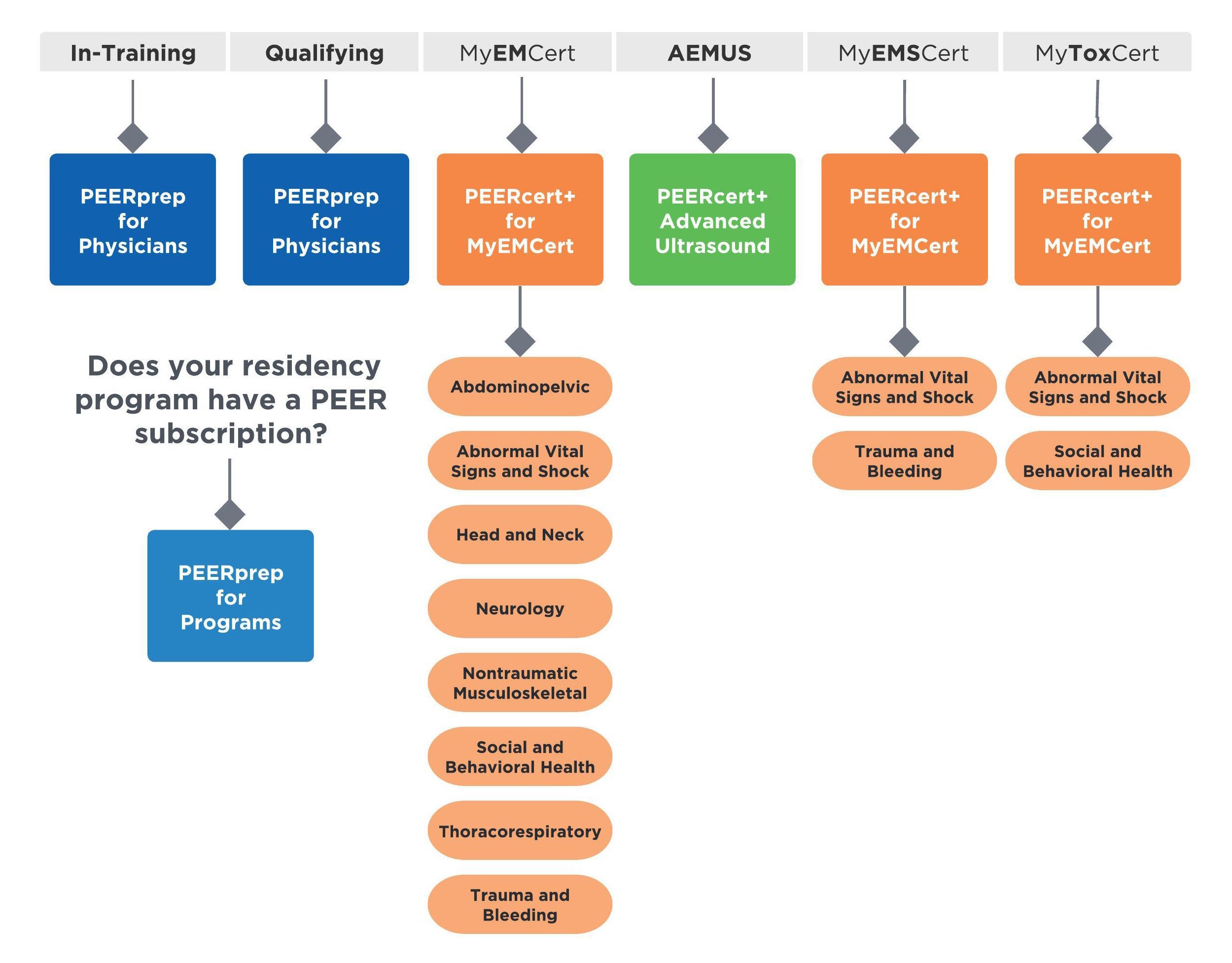 So what's the difference? For decades, ACEP published limited collections of PEER emergency medicine board review questions every few years. The previous edition PEER IX: Physician's Evaluation and Educational Review in Emergency Medicine was published in 2017 as both a print edition and an online product. It contained 460 questions, but over the years, the content became outdated with the advancements in emergency medicine. In 2021, ACEP retired the print product in favor of creating online question banks that are continually reviewed and updated to cover the most current standards of care. As always, you can earn CME credit as you go.
When ABEM retired the ConCert exam in 2022, recertification moved to a completely new format—MyEMCert. In response, ACEP split PEER into two product lines:
This new format better mimics the differences between the comprehensive, high-stakes Qualifying exam and the new yearly, topic-based, modular MyEMCert exams.
PEERprep is designed for EM residents and residency programs:
PEERprep for Physicians helps individual EM residents get ready for the In-Training exam and Qualifying exam; while
PEERprep for Programs helps program directors offer PEER to their residents as a group. Discounts for PEERprep for Programs are available to residency programs that are also ACEP/EMRA group members.
As of April 2023, PEERprep contains more than 1,800 multiple-choice board review questions, 1,100 PEER Pearl visual summaries, and 1,700 bonus key point questions. Unlike PEER IX, PEERprep is continually reviewed to address user feedback comments, and new questions are added each month. PEERprep subscribers have access to comprehensive and up-to-date board-prep materials that are as close to the real ABEM In-Training and Qualifying exams as possible because PEER uses a similar writing and physician review process. PEERprep's board questions are more rigorous than competing products because ACEP wants all residents to be prepared on exam day. There's nothing like missing a passing score by a couple of points because your board prep wasn't rigorous enough.
Now, both PEERprep for Physicians and PEERprep for Programs also align with the Foundations of EM core curriculum and offer weekly quizzes for each unit in Foundations 1 and 2 (available now) and Foundations 3 (coming in June 2023) to keep your studying on track as you progress from your intern to senior year. PEERprep is also approved for 100 AMA PRA Category 1 CreditsTM.
Already passed your initial boards? PEERcert+ helps board-certified emergency physicians keep up with ABEM's maintenance of certification requirements. The eight PEERcert+ for MyEMCert topic modules are:
Each PEERcert+ for MyEMCert module contains 215+ questions—including core questions, case-series questions, and Key Advance questions—and is approved for 8 AMA PRA Category 1 CreditsTM.
These PEERcert+ for MyEMCert modules can also be used to study in part for ABEM's new MyEMSCert for EMS continuing certification and MyToxCert for Medical Toxicology continuing certification:
If you haven't looked at PEER in a while, it's time to discover the thousands of high-quality "closest-to-the-boards" questions you've always relied on, now aimed at each milestone in your EM career. Whether you're an EM resident preparing for your ITE or initial certification exam, a residency program director who has awaited the release of PEER X, an EM physician taking MyEMCert for the first time, or an EM physician studying for a specialty exam, ACEP and PEER have what you need for success.
Don't let all these changes in board prep confuse you. Let ACEP and PEER worry about what you need to prepare!
Authors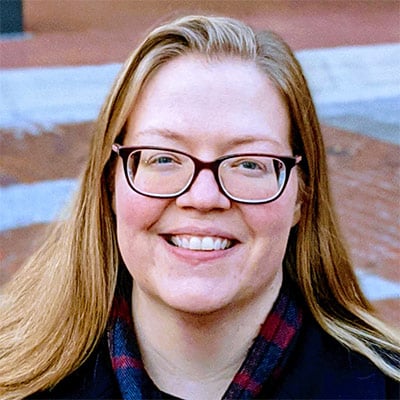 Suzannah Alexander
Director, Educational Publishing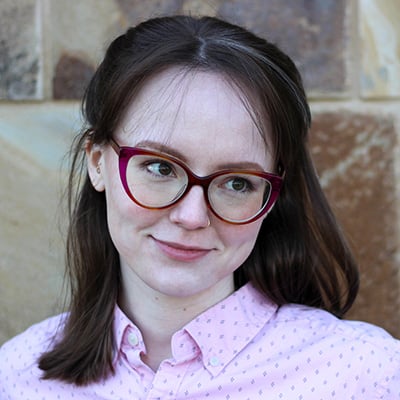 Kel Morris
Assistant Editor, PEER