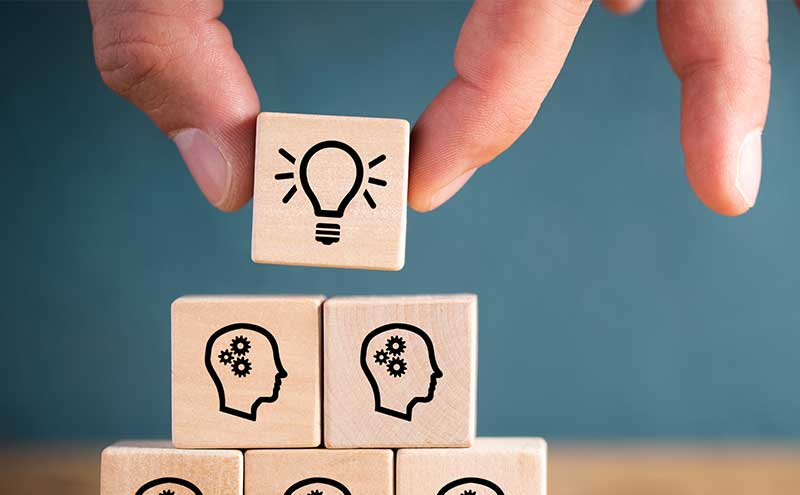 Active Learning: Tips to Improve Learner Engagement
With the transition to more virtual learning over the past year, capturing learners' attention can sometimes feel like an uphill battle. What are some tips and strategies to improve learner engagement?
Active learning is an instructional method that engages students in the learning process. Active learning is superior to traditional lectures as it improves knowledge retention1, facilitates deeper understanding2, and encourages self-directed learning3.
Active learning strategies range from simple techniques that require minimal preparation to complex techniques that require more extensive preparation. Most techniques can be adapted for virtual learning.
Lower Complexity Techniques
Scroll →
Pose a question to the group related to the information that was just presented and ask them to write down their responses. This is a type of "pause procedure" in a session to allow learners to clarify and assimilate information.
After discussing causes of pediatric fever and rash, learners list most common etiologies before moving onto the next section.
Audience response systems are great for "pause procedures." There are many free resources.
A type of "pause procedure" where learners reflect on and share areas of confusion.
After discussing etiologies of pediatric fever and rash, ask learners to share what they still have questions about.
Learners reflect on a question, pair with each other to share their answers, and then share in a large group.
Think: After discussing etiologies of pediatric fever and rash, ask learners to individually consider what laboratory evaluation they would perform.
Pair: Learners partner with each other to compare responses.
Share: Instructor calls on random pairs to share with the whole group.
Medium Complexity Techniques
Scroll →
Usage of vignettes of patient encounters to facilitate a discussion.
Instructor presents different cases of pediatric patients presenting with fever and rash to facilitate discussion about the evaluation and management of this chief complaint.
better understand the concepts and theories being discussed. This is useful for practicing physical exam or advanced interviewing skills
Learners practice taking history from parents with concern that their child has fever and rash.
Higher Complexity Techniques
Scroll →
Case-based learning in small groups
Case assignment: Assign case of a 5-year-old girl presenting with fever and rash to the group.
Identify knowledge gaps: During the first session, learners discuss the evaluation and management of this patient and identify additional information needed to address the case (e.g., common etiologies of fever and rash based on age).
Address knowledge gaps: Prior to the next session, group members address knowledge gaps that were identified through self-directed learning.
Complete case: Learners complete the case with information they have gathered.
Small-group learning that involves pre-class material so
learners are ready to learn. During class, learners are tested on the pre-class material and then work as a team to apply core content to scenarios. This works well in a flipped classroom model.
Pre-class work: Learners complete pre-class material on pediatric fever and rash.
Readiness Assurance Test: At the start of the session, learners complete a multiple-choice exam to ensure their readiness to apply this knowledge. Learners split into teams of 5-7 to re-take the exam. They turn in their consensus answers for immediate feedback.
Collaborative work: Each team work through series of cases on patients of different ages presenting with fever and rash
A topic is divided into several smaller, interrelated pieces (i.e., subtopics). Each learner is assigned to read and become an expert on that subtopic. After each person has become an expert, they teach their team members about their piece.
Assign subtopics: Each learner is assigned a common etiology of pediatric fever and rash (e.g., scarlet fever, hand-foot-mouth disease, etc.)
Expert groups: Learners with the same subtopic will work together to fill in knowledge gaps. For example, learners assigned scarlet fever will work together to become expert on this subtopic
Team teach: Once learners have mastered their subtopics, they will return to their original group and teach other members of their group the subtopic they were assigned.
Tables 1-3 Modified from Wolff M et al. Not another boring lecture: Engaging learners with active learning techniques. J Emerg Med. 2015;48(1):85-93.
There are many active learning strategies to choose from. How do you pick which one to use? Consider the audience, time allotted, and end goal when deciding which method to employ.
References
Prince, M. (2004). Does Active Learning Work A : Review of the Research. Journal of Engineering Education, 93, 223-231.
Yale Poorvu Center for Teaching and Learning. Active Learning. https://poorvucenter.yale.edu/ActiveLearning
Wolff, M., Wagner, M. J., Poznanski, S., Schiller, J., & Santen, S. (2015). Not another boring lecture: engaging learners with active learning techniques. The Journal of emergency medicine, 48(1), 85–93. https://doi.org/10.1016/j.jemermed.2014.09.010
Cheryl Yang, MD