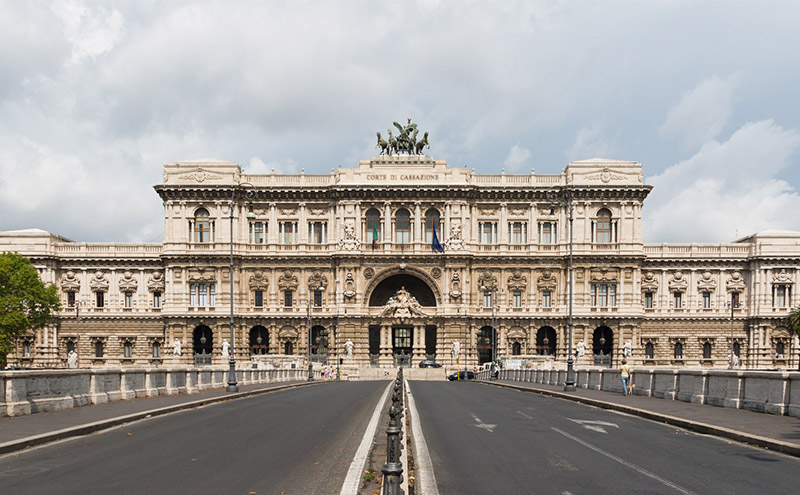 International EM Section Members Are Actively Involved In COVID19 Academic Activities!
We continue to lend our expertise to our members on the frontlines taking clinical care of patients and leading decision making for their institutions and regions. We have been sought out to share our individual and collective experiences by multiple associations around the globe.
University of Rome and Italian PEM Society
During the COVID Pandemic International EM members, have been present in a number of international webinars and Zoom meetings discussing the nuances of pediatric presentations of COVID-19.
The University of Rome with the support of the Italian PEM Society (SIMEUP) hosted an International Conference of COVID in Children. 12 speakers from 8 countries (Italy, Brazil, USA, Spain, Portugal, France, Canada, and Algeria) discussed the impact in their regions and their institutional approach to clinical care during the pandemic. Dr. Camilo Gutierrez discussed his institutional experience at Children's National Hospital in Washington, DC.
Here is the link to the webinar.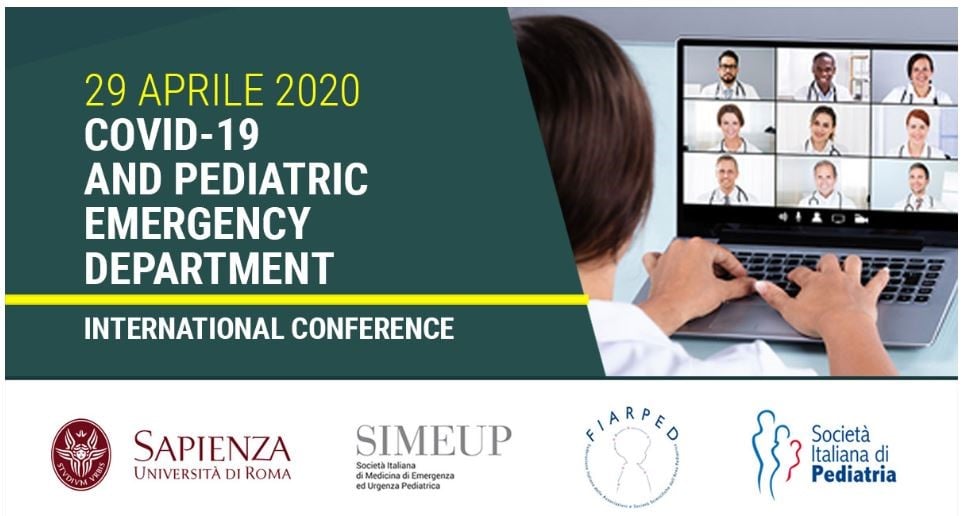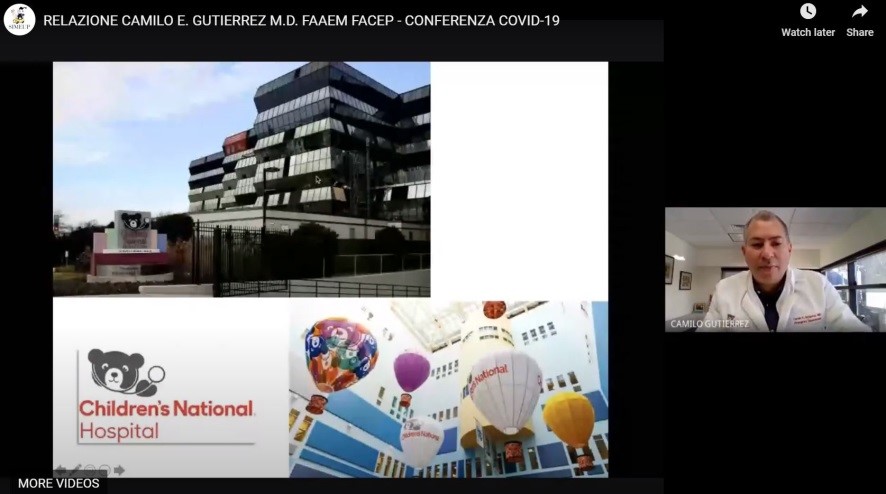 ACEP International Section and Latin American PEM Society collaborations
In collaboration with the Latin American Pediatric EM Society (SLEPE) another online webinar facilitated by Cincinnati Children's Hospital counted with the presence of Dr. Camilo Gutierrez discussing the epidemiology and COVID presentation in pediatric patients both in Wuhan, China and in the United States. This webinar also counted with other PEM specialist from the epicenters of cases in Spain and Argentina. Was incredibly successful with over 1100 registrants and over 500 live attendees. Over 45 questions were submitted and generated over 143 chat messages.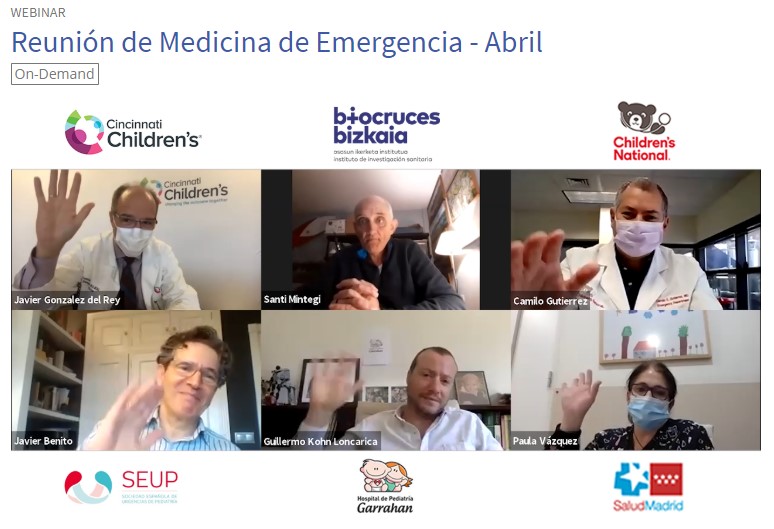 Camilo E Gutierrez
Secretary, International EM Section