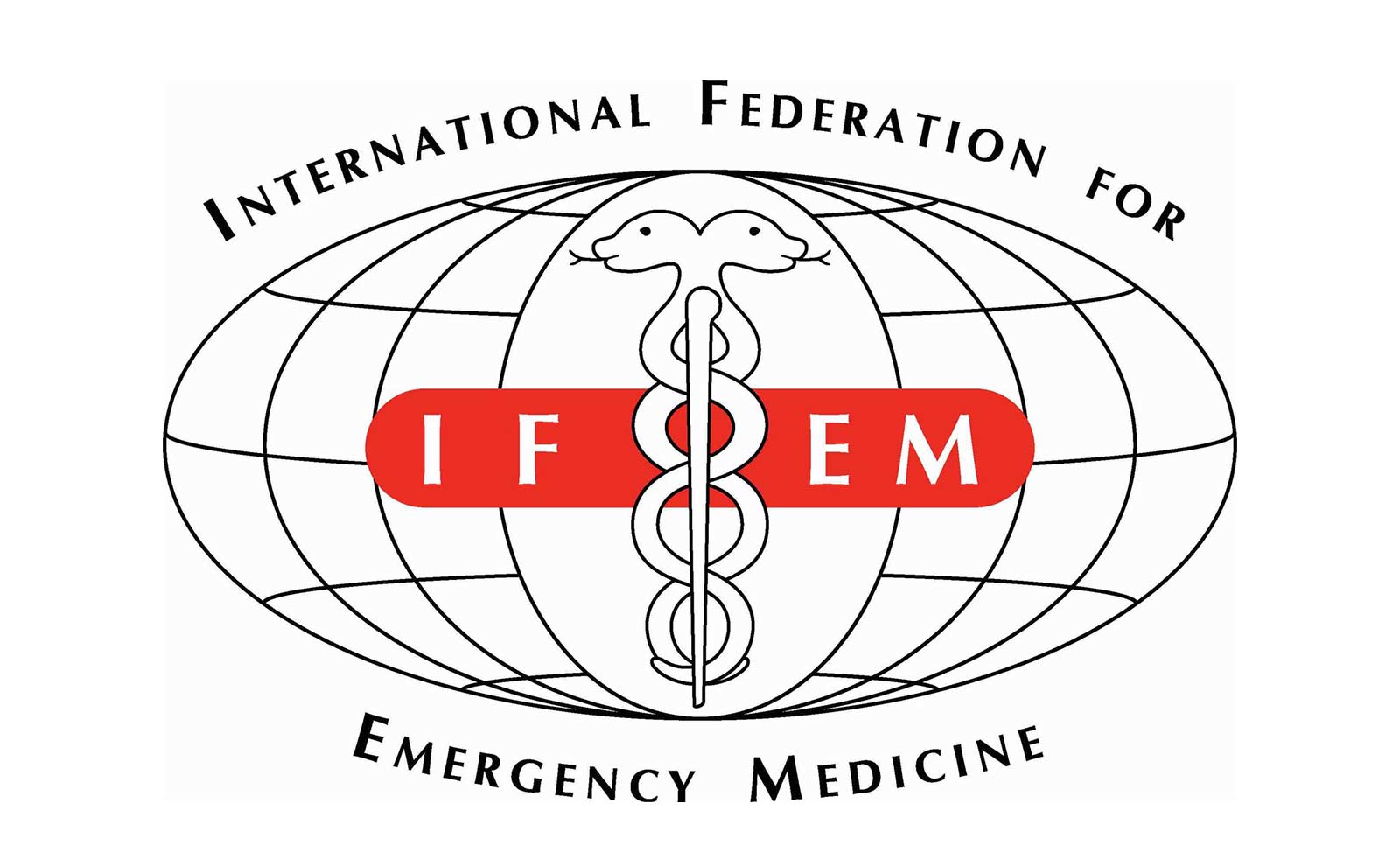 ACEP is a Founding Member of IFEM
The International Federation for Emergency Medicine was founded in 1989 via cooperation between ACEP, the Australasian College for Emergency Medicine, the Royal College of Emergency Medicine, and the Canadian Association of Emergency Physicians.
ACEP continues to support the international organization in advancing emergency medicine. The International Section is especially involved in IFEM leadership. Section former chair and perennial mentor, Dr. Terrence Mulligan is IFEM Board Member Secretary; current Section Chair, Dr. Janis Tupesis is IFEM Core Curriculum and Education Committee Vice Chair; Section Chair-Elect, Dr. Elizabeth Devos is IFEM Specialty Implementation Committee Chair; and Section Secretary, Dr. Camilo Gutierrez is IFEM Paediatric Emergency Medicine Special Interest Group Chair.
The World Health Organization estimates that nearly half of deaths and over a third of disabilities in low and middle income countries (LMICs) could be addressed by the implementation of effective emergency care. Many countries still have little or no pre-hospital or in-hospital emergency services. Whether from road traffic accident, workplace injury, infectious illness, heart attack, stroke or other common problems, people in LMICs often suffer devastating outcomes that could have been avoided in the USA. These casualties, often children or young adults in the prime of life, die avoidable deaths or survive with disabilities that prevent them from working and living with their former potential. These outcomes threaten the economic future of not just the individuals and their families but their entire communities.
IFEM is dedicated to changing this paradigm by leading the development of the highest quality of emergency medical care for all people, in all countries. A predominantly volunteer-run organization, IFEM comprises EM professional organizations from 66 countries. This network of EM specialists collaborate to improve emergency care across the world through the following:
Fostering relationships and knowledge sharing between global emergency care experts and local healthcare providers to efficiently improve emergency care.
Advocating with governments and key influencers.
Through our members, developing and making freely-available, locally-relevant education and standards of care in multiple languages.
Rapidly harnessing and sharing clinical and health systems expertise.
Leading the collaboration and networking among experts and those developing emergency care to support equality in service and care.
Promoting the creation and growth of the specialty of emergency medicine.
As a federation of grassroots EM organizations from regions with emergency care systems in various stages of development, IFEM has unique insight and reach into health systems globally. Within our membership are experts in all facets of emergency care — care that is delivered in all environments, to all ages, and to all types of patients. This broad representation enables IFEM to rapidly harness expertise and draw global teams together to work on any emergency care challenge.
Free IFEM resources include:
How to Start and Operate a National Emergency Medicine Specialty Organization
An Updated Framework on Quality and Safety in Emergency Medicine
Statement on Minimum Standards for the Care of Older People in Emergency Departments
Standards of Care for Children in Emergency Departments
Worldwide Resource for Education in Behavioural Emergencies
The positive impact that IFEM has on people's lives across the globe is only possible because of our members and volunteers who donate their time and expertise. If you would like to get involved and play a critical role in advancing global EM care, we encourage you to get in touch. Your financial support will also play a critical role in scaling up the work IFEM does. To learn more, visit www.ifem.cc See AFEM news at https://www.ifem.cc/news
Follow IFEM on Facebook @InternationalFederationforEmergencyMedicine and Instagram and Twitter @IFEM2