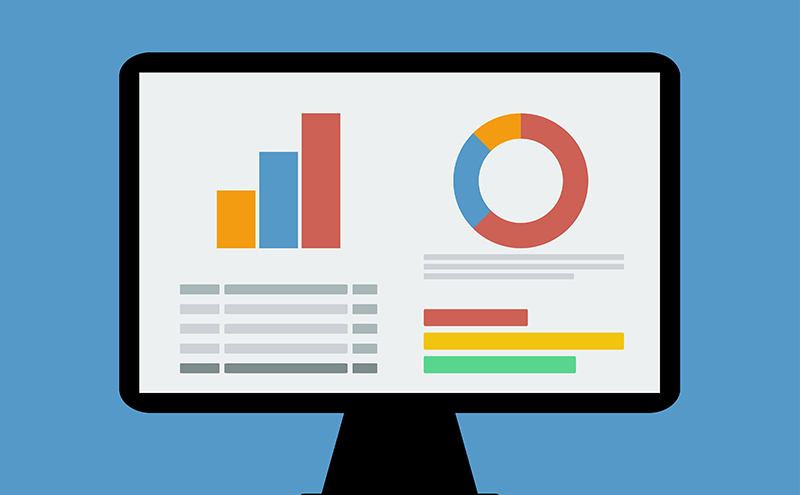 Healthcare Tech Trends to Watch in 2020
First of all, thank you for what you do every day. These past few months have brought new realities to the way we learn and practice. Who would have imagined during the unexpected snowstorm in Denver last year that we'd be hosting an "Unconventional" ACEP 2020? While we are more than half-way through 2020, I thought it might be fun to review the predictions given to us from 2019 for 2020. Which of the following predictions has come true?
Here were a few of the Healthcare Tech Trends to Watch in 2020:
Wearables
Once the realm of early adopters, wearables were poised to help healthcare professionals collect a wealth of data from a widening and more diverse user pool. The idea of remote patient monitoring, in which these devices track metrics such as blood pressure and glucose levels, and via fitness trackers and tools such as the Apple Watch that can identify an irregular heart rhythm. To date, the wearable movement continues to pose significant interoperability and interpretation challenges.
Artificial Intelligence (Augmented Intelligence)
Increasingly, AI is becoming a part of healthcare. As threats increase in number and severity, AI can be employed to recognize unusual behaviors on a network, watch for fraud threats, and predict malware infections based on previously identified characteristics.
Chatbots are being developed for help with minor ailments. These AI tools can also be used to create algorithms that help clinicians offer further insights into their patients. Unfortunately, many of these tools remain segmented, which presents another barrier to fully comprehensive care.
The Reality: The AI hype is over
While venture capital funding poured into artificial intelligence healthcare startups—these AI companies raised $864 million in the second quarter of 2019, the next generation of AI healthcare companies will have a hard time getting funding. Digital health and AI healthcare will need to focus on delivering better outcomes and solving problems right in front of them.
Telehealth
More doctors, health systems, and medical specialties will be providing telehealth services. During the COVID pandemic, insurers have been able to offer reimbursements to telehealth providers — as the scope of telehealth continues to expand — the benefits will become more evident. Future research should be focused on the best use of these tools. While these tools will likely increasingly go beyond a patient's typical providers to encompass a wide range of care needs, patients in rural or underserved areas who may require the care of a specialist or a team of physicians could increasingly have access to specialized care.
Telehealth is attracting new players.
As mainstream adoption of telehealth continues, Teladoc, one of the leaders in the telehealth space, is now eyeing virtual primary care, according to their company CEO Jason Gorevic. The company is also moving into chronic care management and behavioral health.
CVS, Walgreens, Amazon, Best Buy through its Tyto Care partnership, and Walmart are moving into virtual care services. Humana launched a new virtual primary care service with telehealth company Doctor on Demand and Warby Parker is offering virtual care services.
Virtual Reality
The technology that some may assume to be purely for gamers maybe finding a role in healthcare. Imagine senior living residences are implementing VR to help their memory care patients "visit" a favorite vacation spot, or enjoy touching scenes of animals and nature. The idea that VR could be used in EDs as a mode of distraction. (for patients, not staff..) VR could be used to educate or to explain a treatment plan to a patient.
5G
The arrival of 5G could transform healthcare delivery by boosting speed and capacity while reducing latency. This robust network will be crucial for transmitting large medical images, supporting telehealth initiatives and remote patient monitoring tools, and complex uses of AI, AR, and VR.
The focus on the social determinants of health is growing.
Ride-hailing company Uber launched Uber Health in 2018 to focus on non-emergency medical transportation. The platform saw 400% year-on-year growth in the second quarter of 2019 compared to the second quarter of 2018. Uber sees the non-emergency medical transportation market as a $15 billion opportunity in the U.S.
New players in healthcare will only continue to accelerate. You have to make a bet: to either build, buy, or partner. Technology is no longer just about supporting the business; technology is the business. Big tech companies like Google and Facebook are rapidly moving further into healthcare, and industry incumbents need to be ready for accelerating the change.
A final thought
How could we use this digital opportunity to improve the College's digital future? Could we enlist presentations from Cerner, EPIC, Google, Apple, Uber, Amazon, and others? (Think TED talks). We need to think creatively and out of the box to move us forward and partner with others to resolve this and future pandemics with our specialty on the front line.
JT Finnell, MD, FACEP, FACMI
Associate Professor of Clinical Emergency Medicine,
Fellowship Director, Medical Informatics, Indiana University School of Medicine; Research Scientist, Regenstrief Institute, Inc.