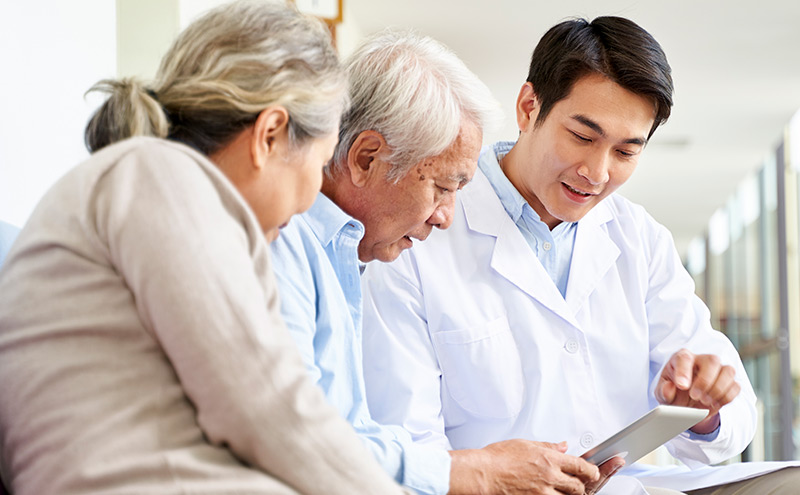 Centers for Medicare & Medicaid Services seek Chief Health Informatics Officer
The Centers for Medicare & Medicaid Services (CMS), within the Department of Health & Human Services (HHS), provides health coverage to more than 100 million people through Medicare, Medicaid, the Children's Health Insurance Program, and the Health Insurance Marketplace. In partnership with the entire health care community, CMS seeks to strengthen and modernize the Nation's health care system, to provide access to high quality care and improved health at lower costs. For more information, please see CMS.gov.
Position Summary
Reporting to the Principal Deputy Administrator for Policy and Operations, the Chief Health Informatics Officer (CHIO) is responsible for design, development and execution of the CMS strategic vision, policy and planning related to health information technology (IT) in ways that optimize and maximize patient safety and quality across health systems.
Responsibilities
Develop requirements and content for health IT focusing on improving innovation, promoting interoperability, and transforming healthcare delivery.
Work with internal and external stakeholders to determine how CMS will apply health informatics methods and standards to IT and business solutions.
Develop strategy for taking health IT and data sharing to the next level in order to enhance healthcare delivery, improve health outcomes, drive down costs, and empower patients.
Engage stakeholders from all parts of the healthcare market, including Federal partners and industry leaders.
Lead CMS's efforts to facilitate broader development of application programming interfaces to share data securely.
With a focus on interoperability, drive the vision forward for many key health IT initiatives.
Serve as a key strategic advisor to senior career leaders and policy officials responsible for implementing new national programs related to reducing administrative burden on healthcare providers delivering services to beneficiaries of federal health insurance programs.
Qualifications
Licensed physician with extensive knowledge of clinical information technology including health informatics, electronic data capture and exchange, and interoperability;
Demonstrated ability leading complex Health IT initiatives in a hospital, federal agency or healthcare setting;
Track record of collaborating with industry partners and internal stakeholders to develop and execute an IT roadmap that successfully aligns to improving healthcare outcomes;
Ability to facilitate senior executives and health policy experts working collaboratively to integrate different viewpoints;
Senior executive leadership experience with excellent communication skills leading a smart, talented and mission-driven team.
Location
Woodlawn, MD (suburb of Baltimore)
Education
In addition to meeting the qualification requirements, all candidates must have the following educational requirements:
Degree
Doctor of Medicine or Doctor of Osteopathy from a school in the United States or Canada approved by a recognized accrediting body in the year you graduated. A Doctor of Medicine or equivalent degree from a foreign medical school that provided education and medical knowledge substantially equivalent to accredited schools in the United States may be demonstrated by permanent certification by the Educational Commission for Foreign Medical Graduates (ECFMG) (or a fifth pathway certificate for Americans who completed premedical education in the United States and graduate education in a foreign country).
Subsequent to obtaining a Doctor of Medicine or Doctor of Osteopathic Medicine degree, a candidate must have had at least 1 year of supervised experience providing direct service in a clinical setting, i.e., a 1-year internship or the first year of a residency program in a hospital or an institution accredited for such training. Graduate training programs include only those internship, residency, and fellowship programs that are approved by accrediting bodies recognized within the United States or Canada.
Licensure
Must possess and maintain a current, unrestricted license or registration as a Physician and the status must be maintained throughout the duration of the CHIO's position.
Must be Board Certified in a recognized medical specialty.
Compensation
Package up to $210,000; includes a base salary of up to $166,500 [GS-15]; eligibility for Physician Comparability Allowance and a one-time recruitment incentive.
Travel
Up to 5% travel may be required.
EEO
CMS is an Equal Opportunity Employer and prohibits discrimination on the basis of race, color, sex, religion, age, national origin, sexual orientation, gender identity, genetic information and/or disability. This agency provides reasonable accommodation to applicants with disabilities.
Additional
U.S. Citizenship; Background check required.
How to apply
To be considered, you must submit a complete application package which includes your resume, optional cover letter, transcripts/licenses and all other required documents highlighted in the USAJOBS announcement by 11:59 p.m. (ET) on October 24, 2019 at this link.
Contact
Allie Marshall
JDG Associates, Ltd.
1700 Research Boulevard
Rockville, MD 20850
(301) 340-2210
Email
JDG Associates, established in 1973, is a leading provider of executive recruiting services to federal/state/local government, associations and professional societies, Fortune 1000 corporations, and a broad array of government contractors.