Mobile Vaccination Clinics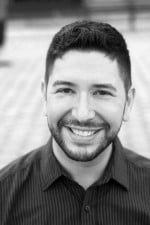 The Sars-CoV-2 Pandemic highlighted the disparities in healthcare throughout the country, but specifically in Philadelphia. Initial vaccination rates appeared to be inequitable despite health systems prioritizing based on risk. On the date of writing this article, 65% of eligible Philadelphians are fully vaccinated, though disparities continue to exist in traditionally underserved populations and racial groups. A solution to vaccine disparity is pop-up mobile vaccination clinics that allow for transport and the setup of clinics that can move between these high-risk regions.
In April 2021 the city of Philadelphia issued a request for proposals to expand or establish vaccination operations for Covid-19. The Department of Emergency Medicine and the Health Design Lab at Thomas Jefferson University have collaborated to implement a robust mobile vaccination workflow. To provide a patient-friendly workflow for vaccinations, the decision was made to utilize our enterprise electronic health record (EHR), Epic (Epic Systems, Verona, Wi). Integral to the success of this project were the efforts of the clinical informaticists who were able to quickly and efficiently design a workflow that met the needs of the operational leaders.
While vaccination clinics are not novel, multiple information technology and clinical informatics workflow barriers needed to be overcome to meet the needs of this specific application. Allowing for both scheduled encounters and walk-ups meant training a predominantly volunteer and temporary workforce. Enterprise-level vaccination efforts focused on patient-portal scheduling, but the goal of the mobile clinics was to prioritize underserved and low technology literacy populations, so alternative workflows for scheduling needed to be developed including training staff to aid patients at the bedside, prioritizing open scheduling, and making call-in scheduling available for those without smartphones or email. Rapidly developing guidelines and expansion to new eligible patient populations (i.e. pediatrics) meant rapid updates in the build. Robust reporting was required to track patients for second dose clinics, identify individuals who required travel assistance and report mandatory information to the city and state.
To meet these needs, mobile vaccination clinics became a priority for the enterprise covid EHR build a team that met three times a week. Information services and technology created novel networking solutions to allow for secure access throughout the city that were capable of being stored and deployed from medical vans. Advanced devices, including tablets, were utilized to allow for patients to perform self-check-in for their visits and sign consent. To date, the mobile vaccination clinics have administered over 1400 doses of the Pfizer and Jansen vaccines with no reported incidents. Pop-up vaccination clinics are being scheduled with community partners to prioritize vulnerable communities and informatics-based solutions have allowed for simple and effective workflows that prioritize patient care and safety.
Ben Slovis, MD, FACEP
Chair, SEMI Section
Director of Medical Informatics, Office of the CMIO
Assistant Professor, Department of Emergency Medicine