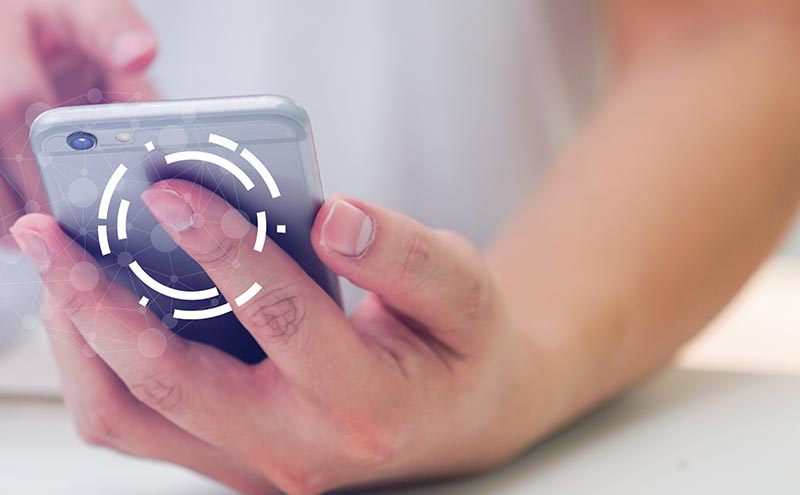 From a Novel Idea to an Essential Technology
Imagine guiding a novice physician in another hospital to accurately acquire and interpret a point-of-care ultrasound exam. Perhaps it could be teaching an emergency medicine physician in a remote location how to successfully distinguish a CHF vs a COPD exacerbation, or quickly identify hypovolemic shock from peritoneal hemorrhage in a trauma victim. Maybe demonstrate to a pediatric acute care colleague how to diagnose a child with intussusception during an overnight shift. Perhaps guide a sports medicine specialist on the athletic field or a solider in the battlefield how to perform a musculoskeletal ultrasound when concerned about an injury. How incredible would it be to teach a provider in the sub-Saharan Africa with lack of access to medical imaging or hikers of Kilimanjaro to perform and efficiently diagnose pathology, treat, and dispatch resources, all from your living room?!
All these scenarios are encompassed in teleguided point-of-care ultrasound. This technology enables trained providers to perform a point-of-care ultrasound exam without being in close proximity to the patient, by allowing both parties to collaborate during the examination. This technology involves portable ultrasound devices connected to a smart device that can then display the acquired images on an expert ultrasound clinicians' screen miles away. The clinician can then use augmented reality to position, move, and rotate the ultrasound probe while talking to the individual performing the exam. The images obtained are relayed in real-time. The live nature of the interaction helps to offer guidance and the session can be recorded as reference for future encounters and further teaching.
I recently had two such encounters. First, when teaching two residents across the country how to perform an exam to diagnose appendicitis. Utilizing the teleguidance on our portable ultrasound device, I was easily able to identify all landmarks of the appendix while they were scanning a volunteer model, ensuring proper acquisition technique. We were then able to interpret the normal images together while simultaneously comparing it with saved abnormal findings. It was a highly effective teaching session on a difficult ultrasound exam by novice users who had never performed an appendix ultrasound before.
Another example of using teleultrasound was when a pediatrician colleague in Iran called me during her overnight shift form the emergency department and told me that she believes she visualized what looked like a "donut" shaped structure in a four-year old's abdomen who presented with vomiting. She was concerned for intussusception but did not have ultrasound imaging resources available. She asked for help to acquire and interpret the study with her. We connected on a video conferencing platform on our smart phones, and she was able to share her screen with me. After ten minutes of virtually guiding her ultrasound exam, we accurately identified the mass in question as being intussusception. Her patient was successfully managed in a timely fashion. Both experiences demonstrate the power of teleultrasound in today's times.
Future research is needed to investigate the effect of teleguided point-of-care ultrasound on teaching, diagnosis, and effective management in time- sensitive situations. Recently and locally, emphasis is on studying the effectiveness of this technique in COVID 19 related pathology. Ultrasound trained EM physicians can once again re-invent and pioneer implementation of point-of-care ultrasound via teleguided ultrasound in research collaboration and clinical practice, whether steps or miles away. With the advancement of open networks, image resolution and compression technology, in conjunction with advances in telecommunications currently available for portable ultrasounds, the potential clinical applications of teleguided point -of -care ultrasonography are limitless.
Centers with point-of-care ultrasound expertise should lead the field along with companies that develop such technologies to identify logistic barriers to telecommunication and the training of medical professionals involved in the transmission, reception, and analysis of the images to pave the way for providing excellent patient care nationally and globally.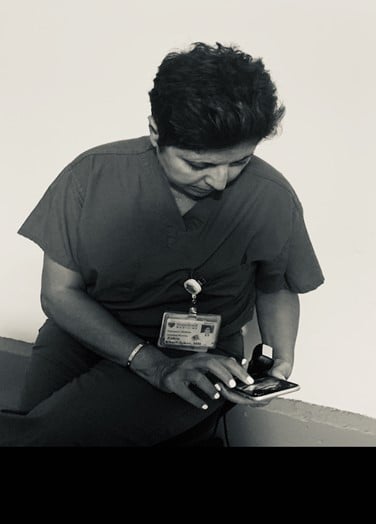 Dr. Marjan Ghazi Askar at Stanford University, utilizing teleguided ultrasound as a teaching tool
References
Marjan Ghazi Askar, MD
Pediatric Emergency Medicine
Stanford Dept. of Emergency Medicine